Cambridge Dolezalek Electrometer (ca. 1910-1935)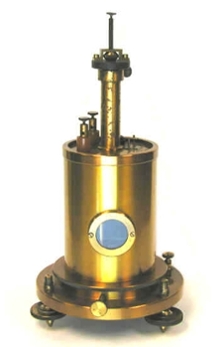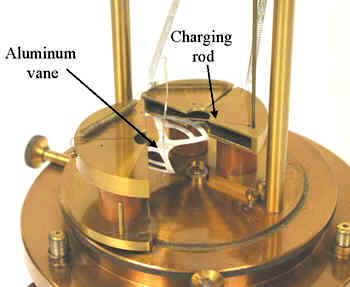 Dolezalek quadrant electrometer manufactured by the Cambridge Scientific Instrument Co. of Great Britain. 
As is almost always the case, the quartz suspension fiber is missing. Unfortunately, the mirror is also missing. The vane, which can be seen in the lower photograph, is aluminum. The electrometer body is entirely made of brass. Four synthetic amber insulating posts support the quadrants.
The electrical connections to the quadrants are on the top of the body, as is the control for the rod used to charge or ground the vane. When activated, the horizontal charging rod (seen in photo) swings into contact with the wire attached to the vane.
A brass plate on the back states "Presented by M.H. Stothert.O.H."
The following image is taken from a 1912 catalog.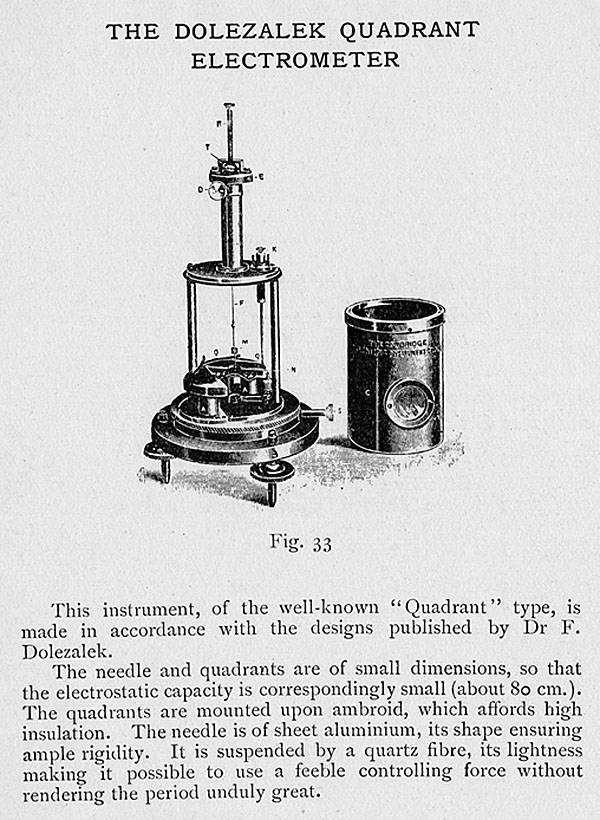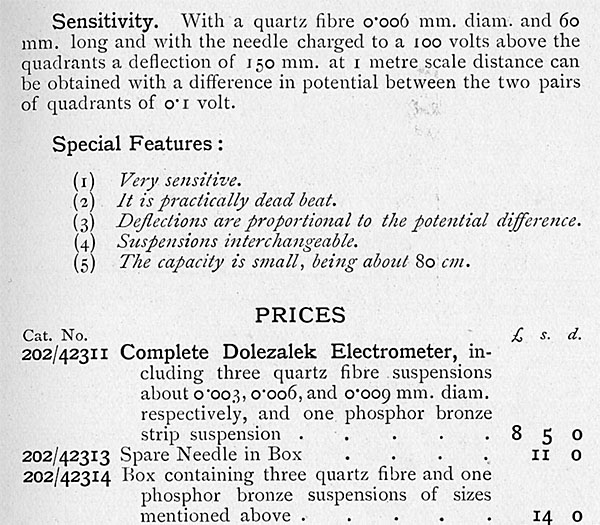 Reference
Cambridge Scientific Instrument Company, Ltd. List No. 202. Some Electrical Instruments. 1912.