Dolezalek Electrometer (ca. 1910-1935)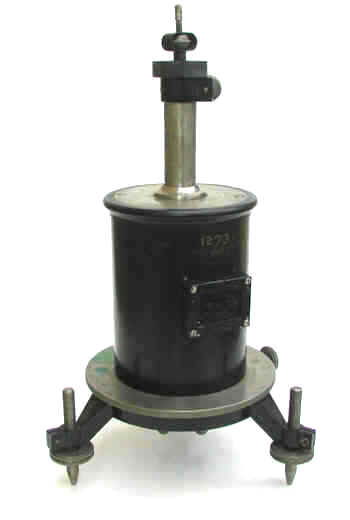 Standard Dolezalek quadrant electrometer. Of unknown manufacture. Possibly German.
As is almost always the case, the quartz suspension fiber is missing. The body is mostly stainless steel while the outer protective case is painted brass. Four amber insulating posts support the polished brass quadrants. The vane, not visible, is coated paper.
The electrical connections for the quadrants, not visible in the photo, are on the bottom of the instrument.