W.G. Pye & Co. Dolezalek Electrometer (ca. 1910-1930)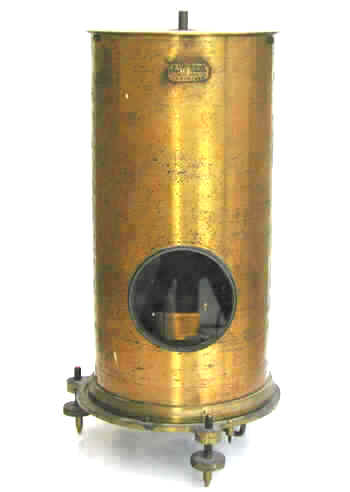 Large Dolezalek quadrant electrometer produced by W. G. Pye & Co. of Cambridge, England. 
Unfortunately, this instrument has several missing parts:, the vane, mirror, and the top column. The body is entirely brass.
The electrical connections for the quadrants, not visible in the photo, are on the bottom of the instrument.