20th Century Electronics GM Tube (late 1950s, 1960s)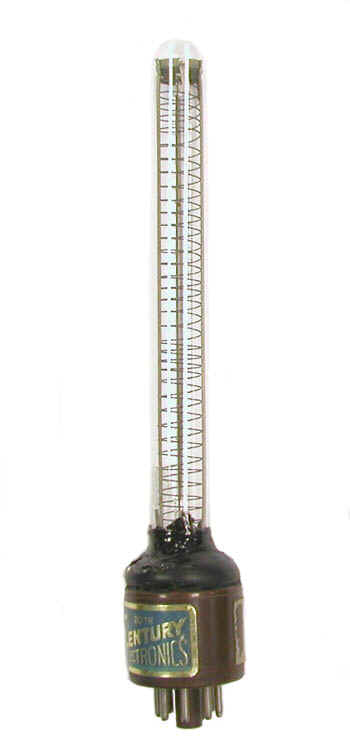 This particular tube, a Model B12H, was manufactured by 20th Century Electronics of New Addington, England. They are now known as Centronic and are located in Croydon, a suburb of London.
The original glass wall was broken—that seen in the photograph is simply a replacement. What is most unusual about this tube is the configuration of the cathode, a spiral wire supported on the outside by three wires.
Operating voltage: 370 volts
Plateau length: 100 volts
Sensitivity: 5600 cpm/mR/hr
Size: ca. 7 1/2" long, 3/4" diameter
Wall: Glass
Donated by Dave Allard.
I am grateful to Professor Jean-Francois Loude who provided the technical information about this tube.