GM Tube of Unknown Manufacture (ca. early 1950)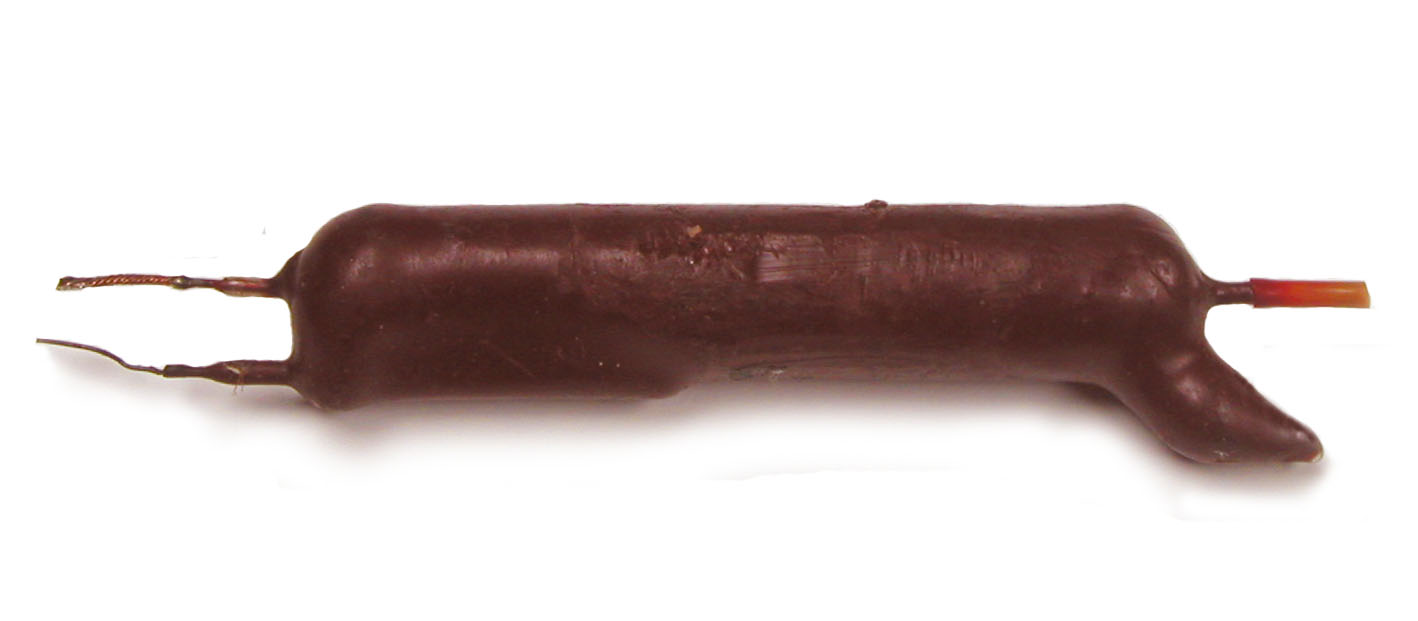 Unfortunately, I have no information about this particular tube and it would be necessary to remove the wax coating to determine if there are any markings on it. Something I am unwilling to do. The wax coating was probably applied to eliminate leakage current across the glass surface. A tiny portion of the wax has been removed revealing a glass wall with what appears to be a milky coating on the inside. Since few betas could penetrate the outer wax covering, the tube must have been used for gamma measurements.
Size: ca. 4" long and 3/4" in diameter
Donated by Chuck Abraham.