Philips GM Tubes (ca. 1950s)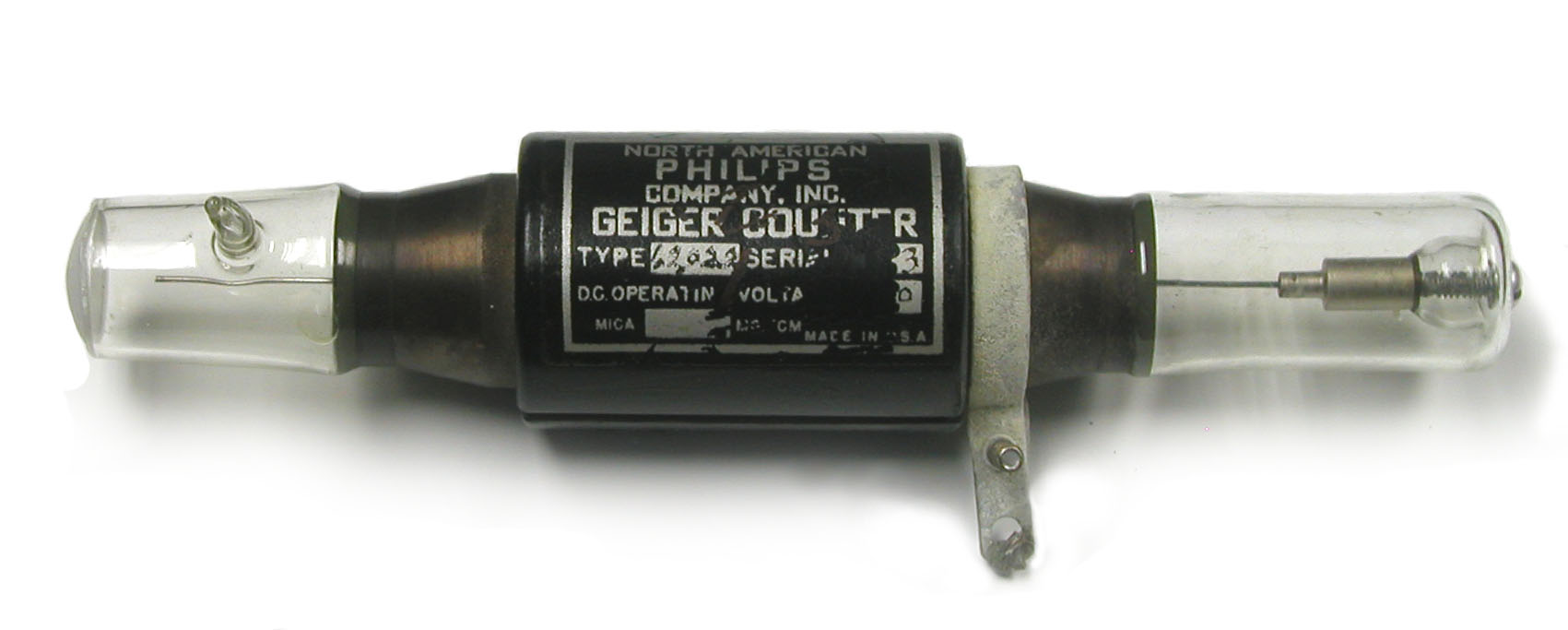 As indicated on the label, this unusual end window GM tube (above) was manufactured by North American Philips Company, Inc. The company began in 1933 in Mount Vernon, New York as the Philips Metalix Corporation producing X-ray equipment. The name changed to North American Philips Company, Inc. in 1942. They are one of the oldest GM tube manufacturers in the U.S. The tube Type appears to be 62,022, but the serial number and recommended operating voltage are unreadable. According to Stephen Young, the specified voltage on a similar tube is 1350 volts—this would suggest that the tube employs an organic quench gas. Donated by Chuck Abraham.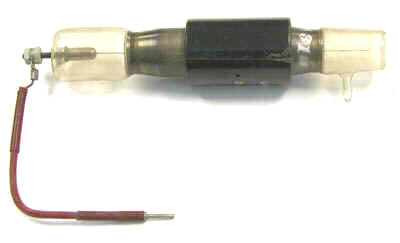 The central portion of the tube consists of a steel-walled cathode while the ends are made of glass. The tip of the anode is positioned approximately 1 cm below the window. The latter appears to be a thin mica sheet that has been coated with a white material that almost looks like paint. The black (bakelite?) jacket around the cathode was probably intended to reduce the risk of electrical shock.
Size: ca. 6.5" long, 1" diameter (excluding jacket)
Although the only markings on the second tube, shown above right, are Z-831 and 40901, it is obviously of identical manufacture to the first tube.
Donated by the University of Kansas courtesy of Michael Lemon.