Victoreen Model VG-18 GM Tube (ca. mid 1950s)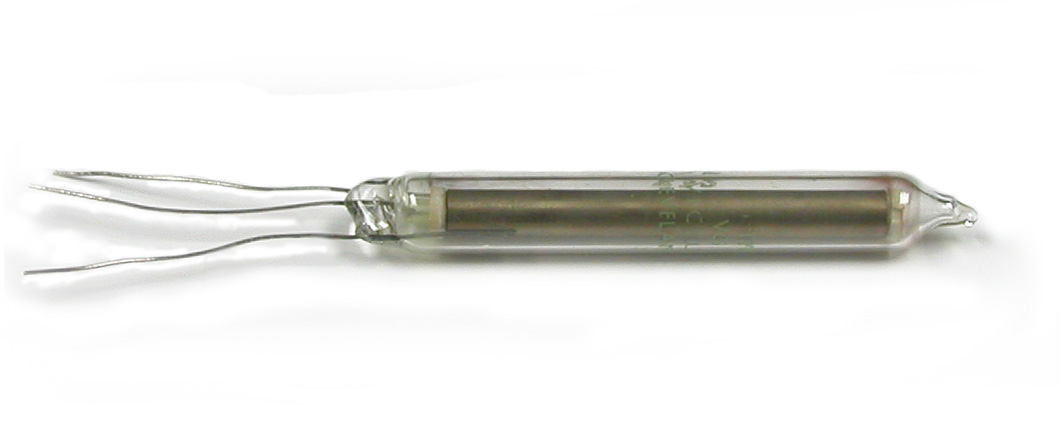 The Model VG 18 glass wall GM tube was manufactured by the Victoreen Instrument Company of Cleveland Ohio. It is certainly similar in appearance to some of Victoreen's voltage regulator tubes, especially the GV3A, GV3B and RETMA series tubes. The VG designation was solely used for Geiger tubes however.
Two of the three wire leads seen in the photo are to the inner metal tube that serves as the cathode. The third lead is the connection to the central anode.
This particular tube came in a Sylvania "Service Part" cardboard container (not shown) marked: "624-0003 Tube Geiger Counter." The Victoreen model VG-18 is the tube that Sylvania used in their rather unusual Model U-235 survey meter. The latter was part radio, part survey meter. It even came with a sun dial and compass!
Operating voltage: ca. 600 volts
Quench gas: Halogen
Size: 3" long, 3/8" diameter
References
Nucleonics November 1956 p 113..
Sam's Photofact for Sylvania Model 3401 (Ch. 1-612-1).