SCRATA Exposure Calculator for Gamma Radiography (ca. 1960s)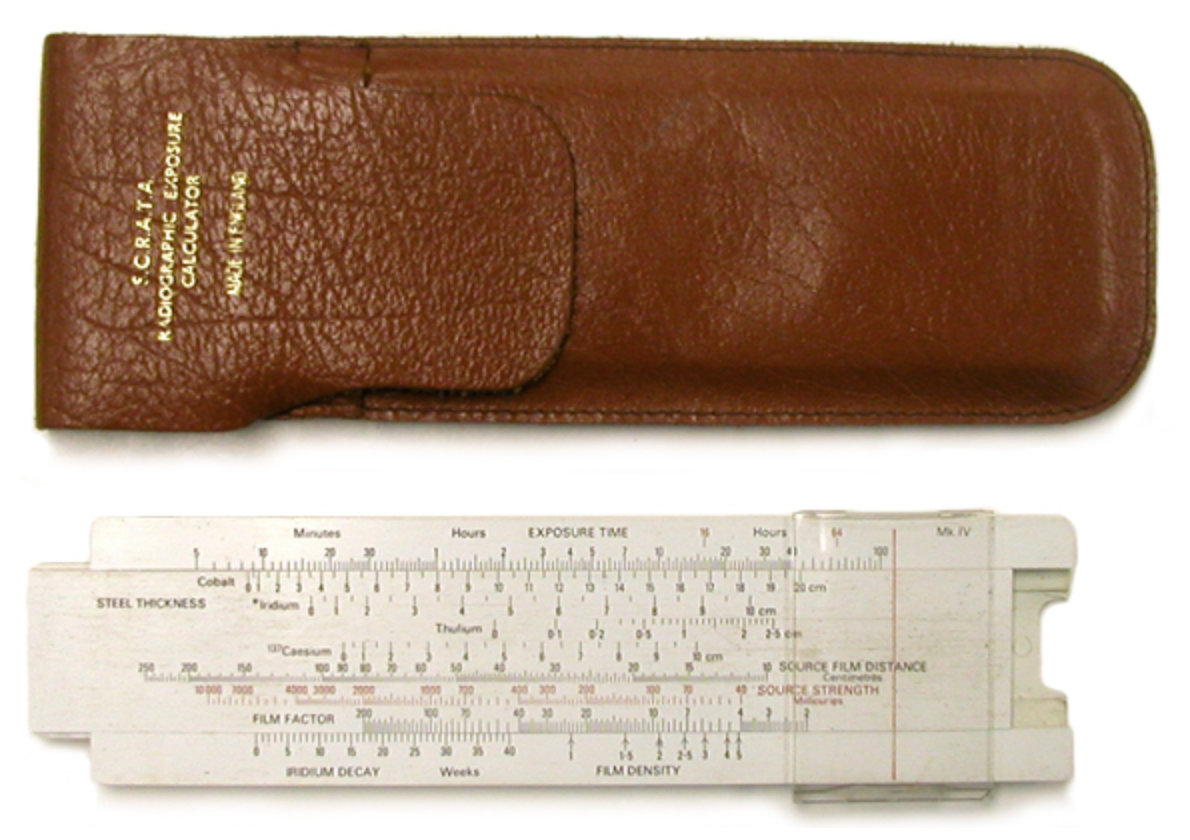 This slide rule was produced for the Steel Castings Research & Trade Association (SCRATA) by Blundell Harling Limited of Weymouth England.
The factors that the slide rule took into account were the source nuclide (cobalt, thulium, cesium or iridium), the source activity, the source to film distance, as well as the thickness and density of the material being "X-rayed." It even calculated the decay of iridium sources! The earlier (1950s) version was designed to be used with radon sources as well as the four sources mentioned previously.
It's purpose was to calculate the appropriate exposure times in gamma radiography.

Size: ca. 1.75" x 6"
Reference
Instruction manual (no date).