Decay Rate Calculators (1960s)
The Decay Calculator, produced by the Graphic Calculator Company, carries a copyright date of 1960. As such, it was probably produced and distributed sometime in the 1960s. A nearly identical calculator was distributed by Atomic Energy of Canada Limited (AECL) in the mid to late 1960s.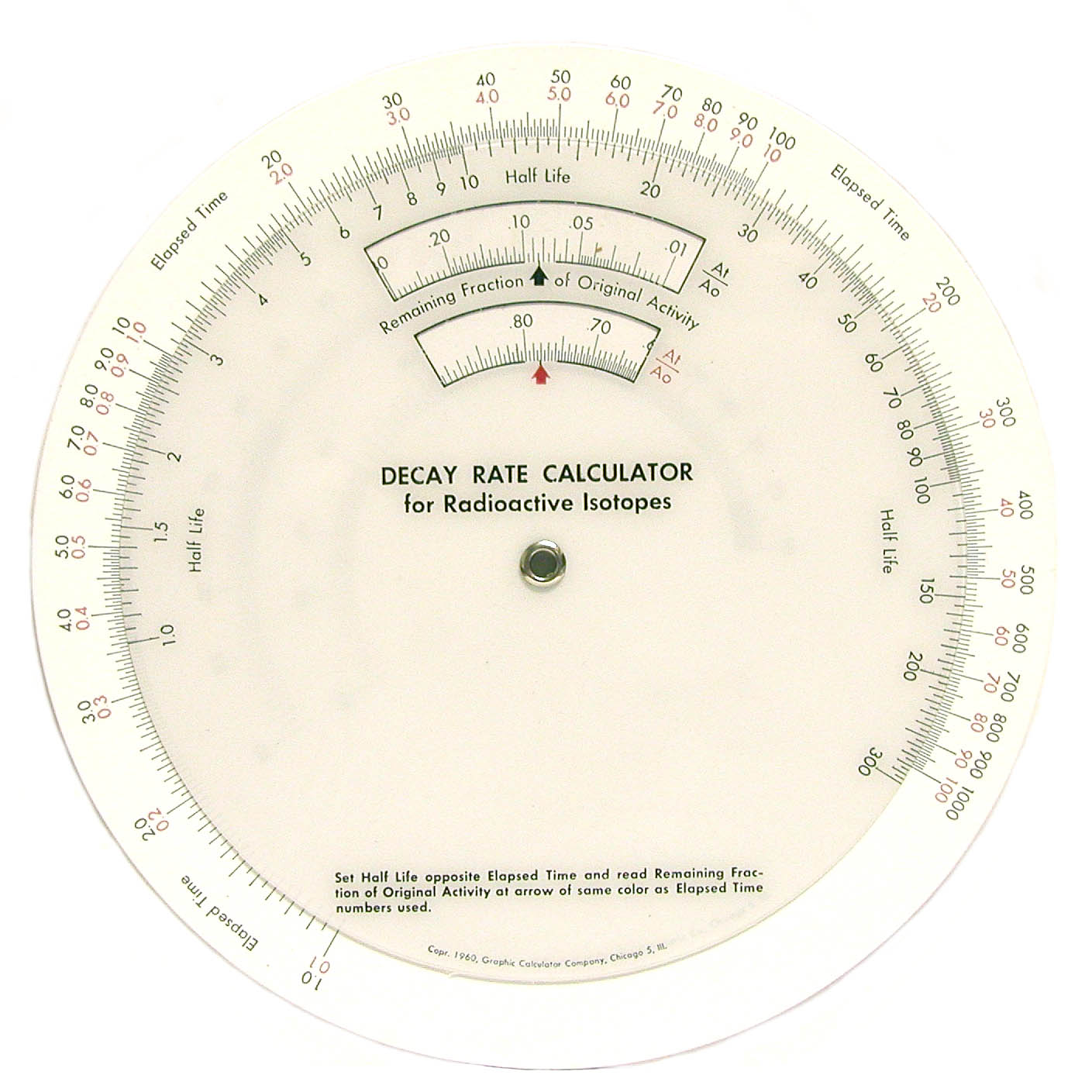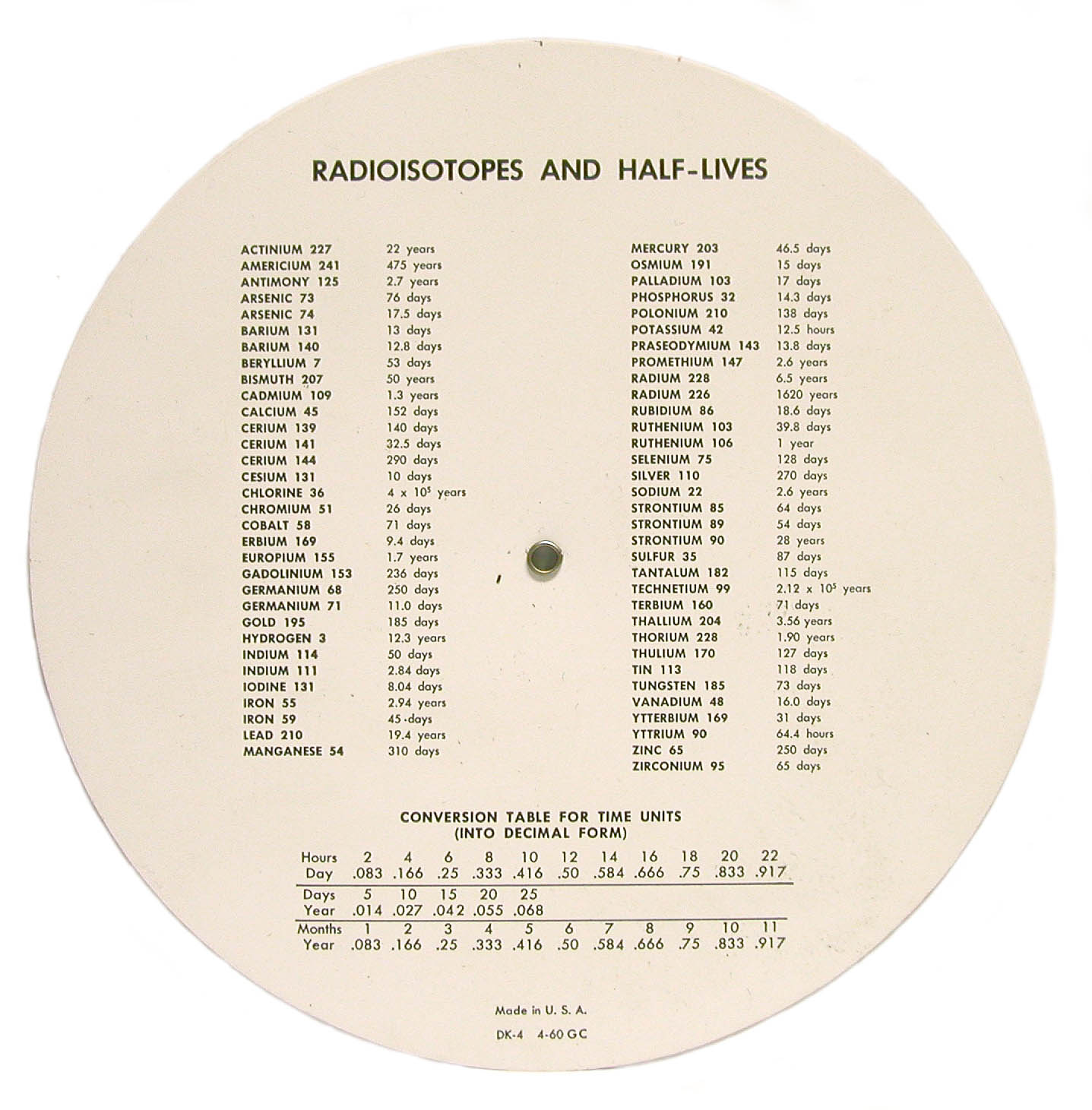 To use, you line up the half-life of a source with the elapsed time, and the calculator tells you the remaining fraction of the source's original activity. The back of the calculator has a table of half-lives for various radionuclides and a conversion table for units of time.
Size: 5 1/2" diameter
Abbott Laboratories in Chicago, Illinois, produced the updated version of this calculator seen below. In most respects, the two versions are identical. The most "significant" modification was to the radioisotopes and their half-lives listed on the back side.
The front side features a "mini advertisement" extolling the virtues of Macroscan-131 which Abbott Labs developed in the 1960s. Based on this, I am guessing that this calculator dates from the mid to late 1960s.