Isotope Calculator for Neutron Activation (ca. 1950)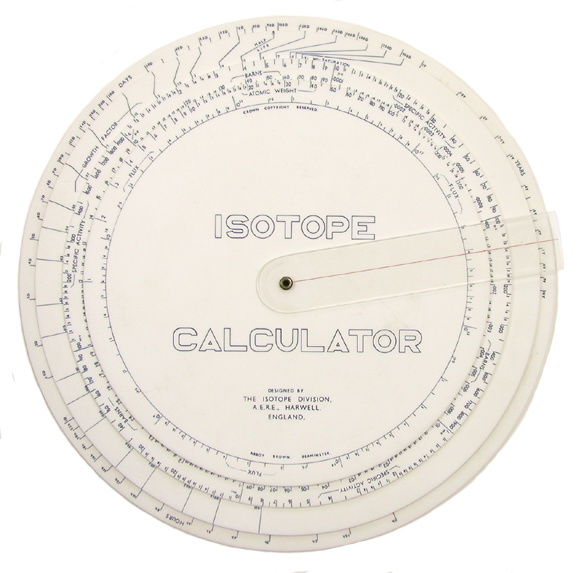 The Isotope Calculator was designed by the Isotope Division of AERE, Harwell, England for the purpose of calculating the specific activities of materials exposed to neutrons. It is 9" in diameter and made of four 1/16" plastic disks. A beautiful instrument indeed. 
To perform the calculations, the following information is required: the atomic weight (mass) of the target, the target cross section, the neutron fluence rate (or flux), the half-life of the activation product, and the the irradiation time. The instructions on the back of the slide rule (see photo to right) are self explanatory.
Size: 9" diameter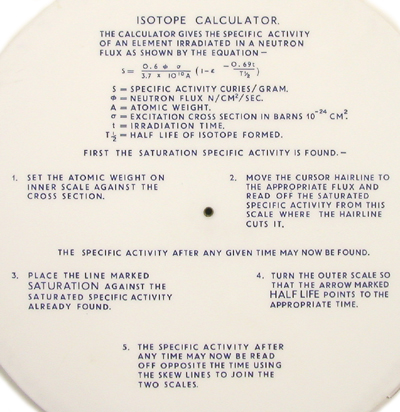 Donated by Paul Tyree.
Reference
W.S. Eastwood. A.E.R.E. Report IR/333  An Isotope Calculator. April 1949.