Click here for a detailed history about R.W. Thomas, the Revigator and the Thomas Cone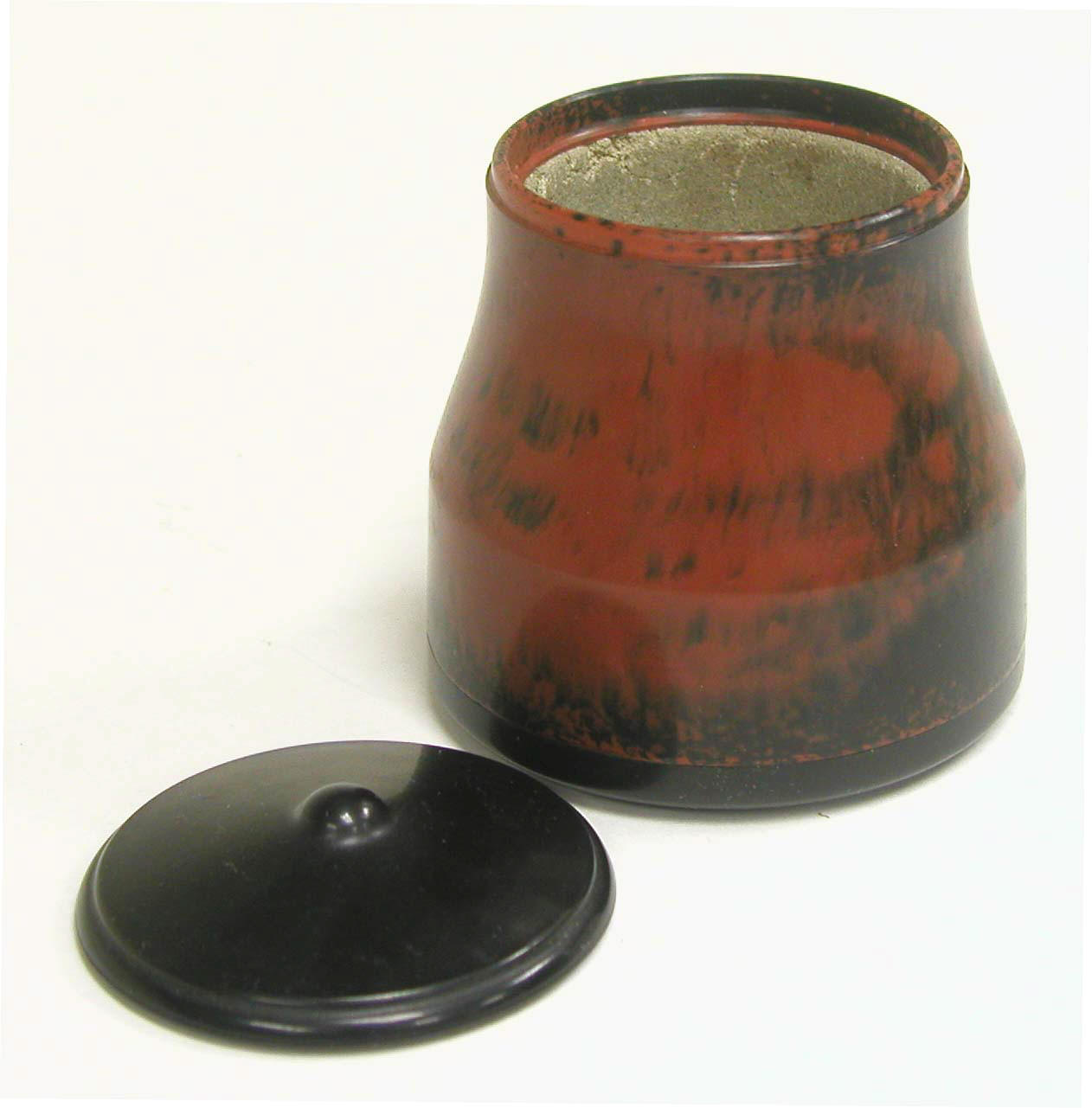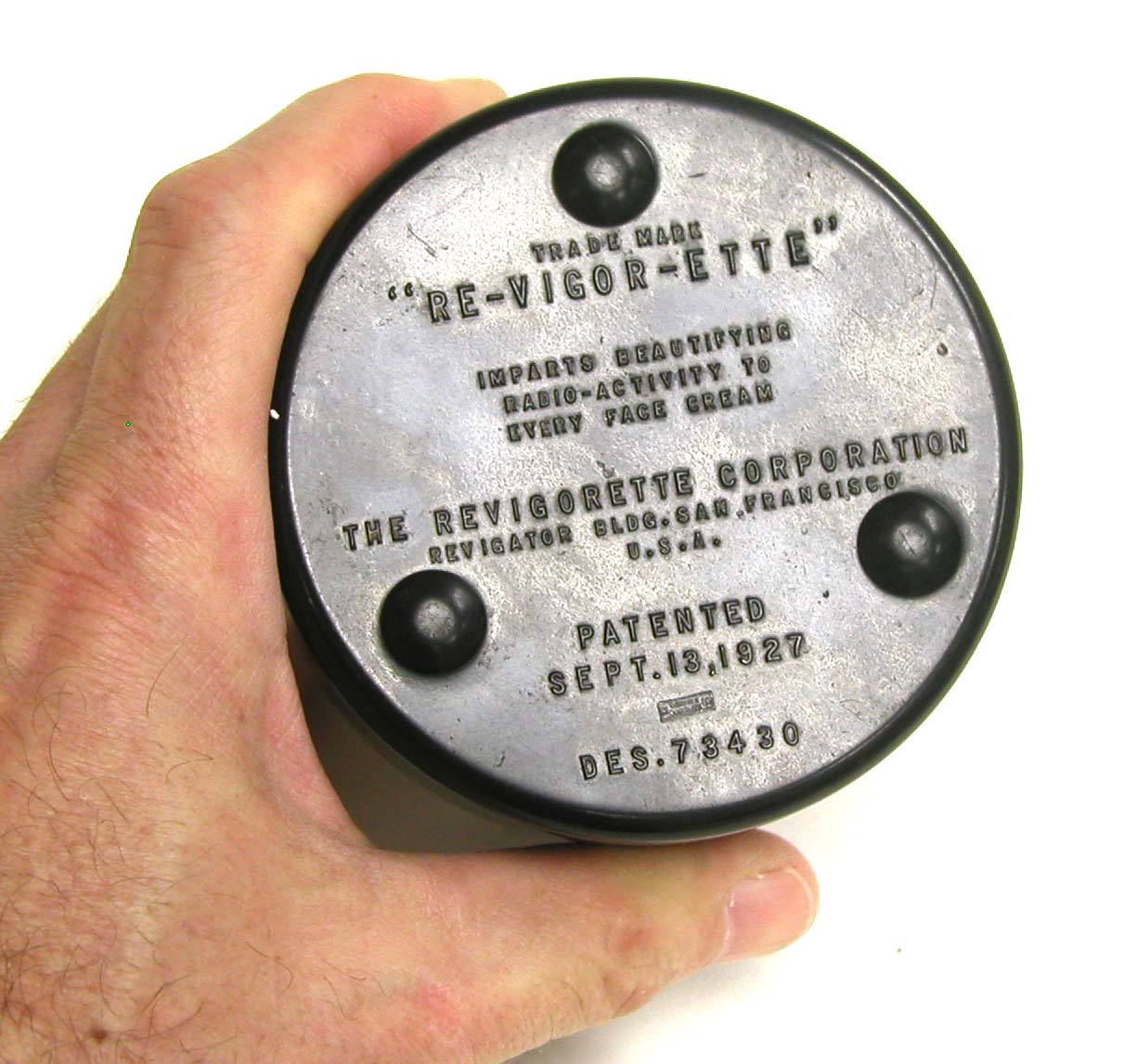 The Revigorette was a small bakelite jar lined with uranium ore much like a mini version of a Revigator. It was intended to hold and enhance the qualities of face cream. 
On the bottom it has the following raised text: "Trade mark Re-vigor-ette. Imparts Beautifying Radioactivity to Every Face Cream. The Revigorette Corporation. Revigator Bldg San Francisco USA. Patented Sept. 13, 1927 Des.73430."  The patent referred to simply describes the jar's general appearance—it makes no mention of a radioactive lining.
Exposure rate: ca. 12-15 uR/hr above background at one foot
Size: Approximately 3.5" tall and 3.5" in diameter at the base