French X-Ray Timer (ca. 1900-1920)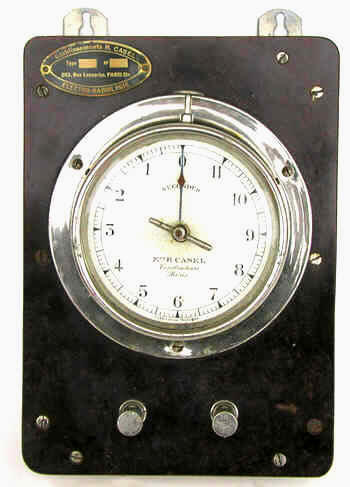 This elegantly designed French timer permitted the X-ray tube to be operated for up to eleven seconds. The physician turned the dial to the chosen exposure time, and when the patient was properly positioned, pressed the button on the top of the clock. This connected the high voltage line (from an induction coil or static machine) to the tube. The two electrical terminals are located below the clock face.
The frame is made of oak while the front of the timer appears to be bakelite. 
Size: Frame approx. 7" x 10" x 2", dial 4" diameter