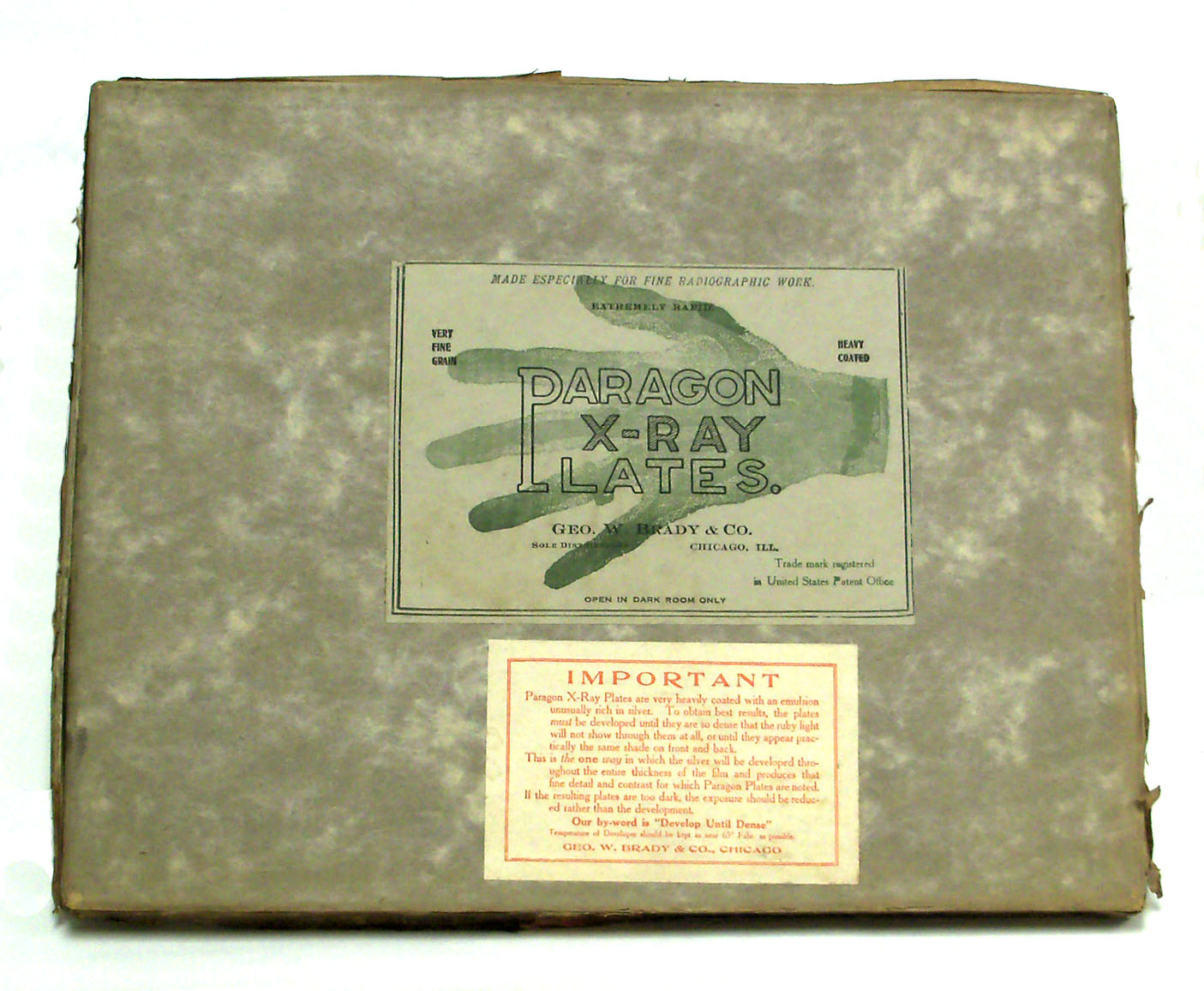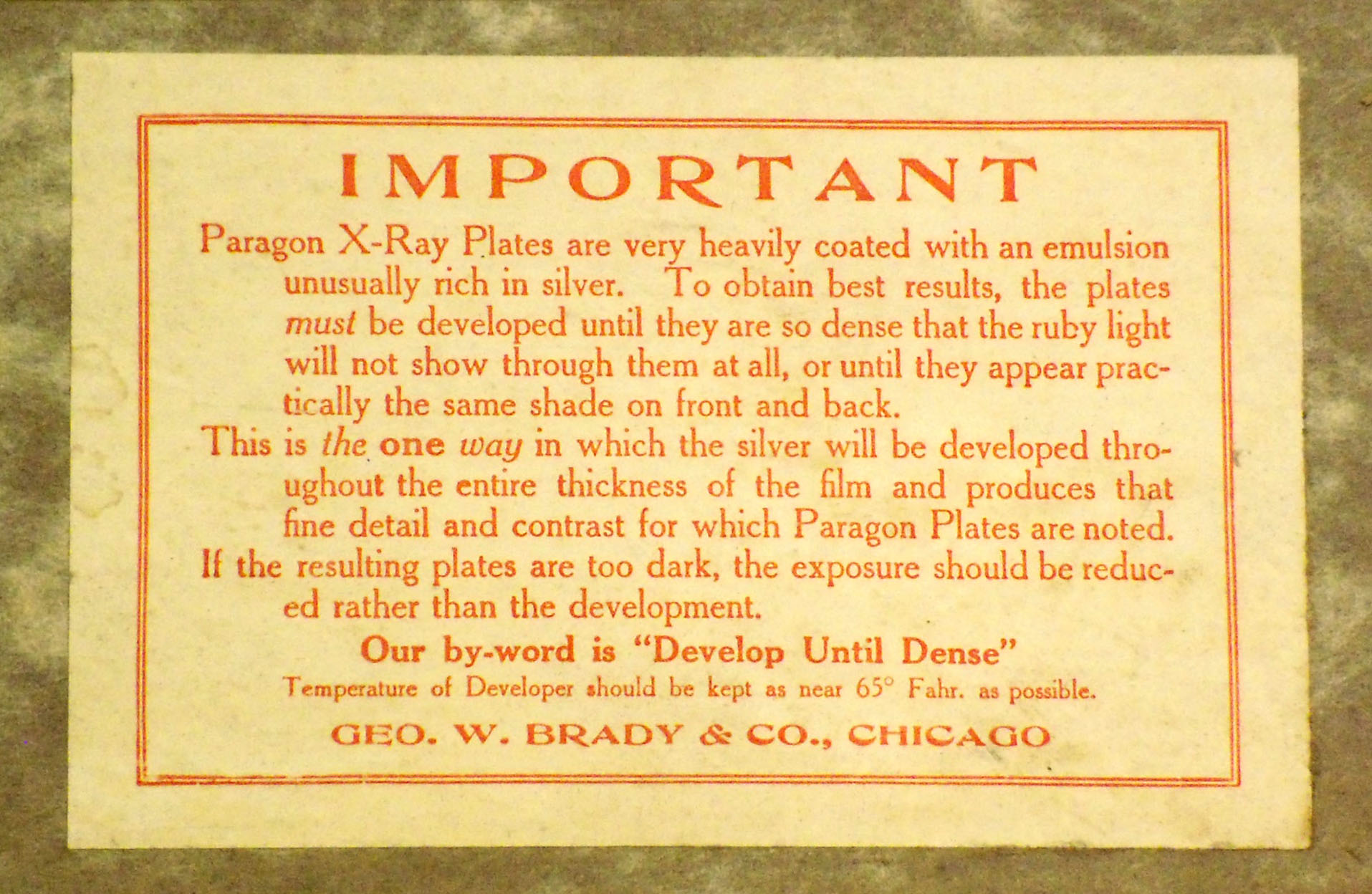 The above photos show an empty box for Paragon X-ray plates produced (ca. 1920s) by the Geo. W. Brady & Co. of Chicago, IL. These were considered to be high quality plates. Brady, who died in 1932, was one of the founders of what would become the RSNA.
Size: ca. 12" x 14"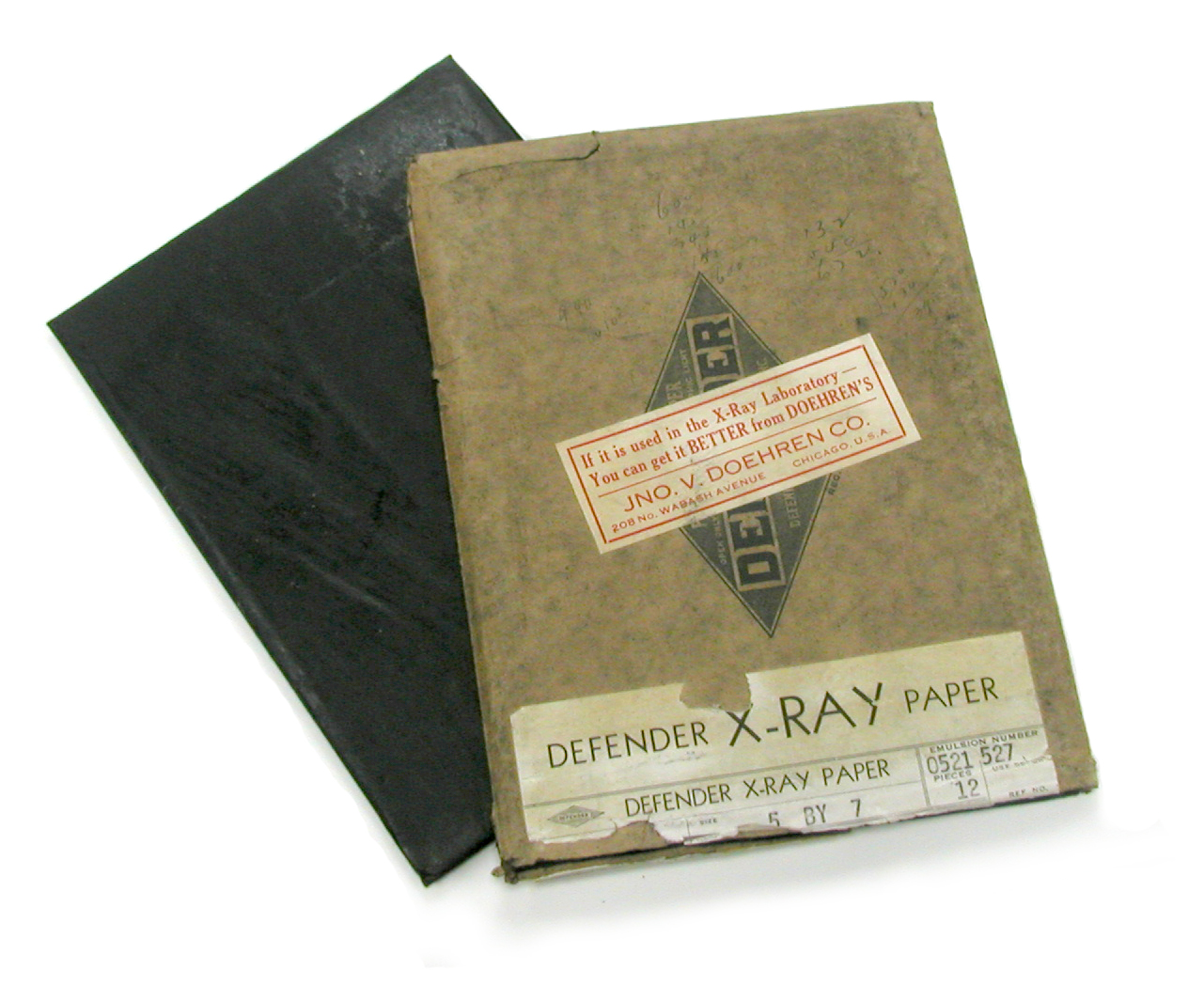 The photo to the right shows an envelope containing X-ray Paper manufactured by the defender Photo Supply Company, Inc. of Rochester, N.Y. "This product consists of a specially prepared, highly sensitive X-ray emulsion, combining essential speed, contrast and clarity, coated on heavy white calendered photographic paper base, with a highly glossy surface."
Size: ca. 5" x 7"
Donated by Ron Kathren.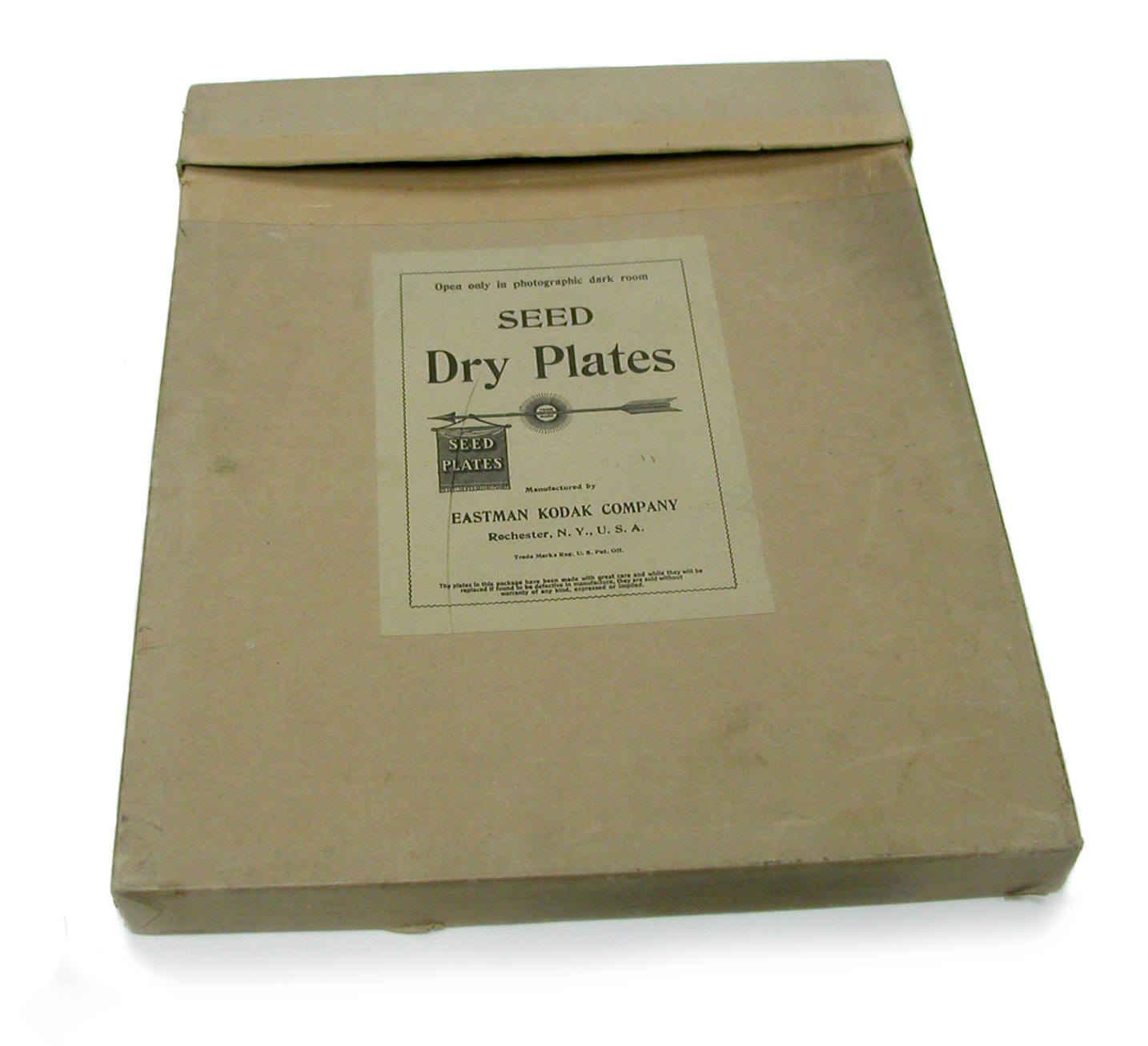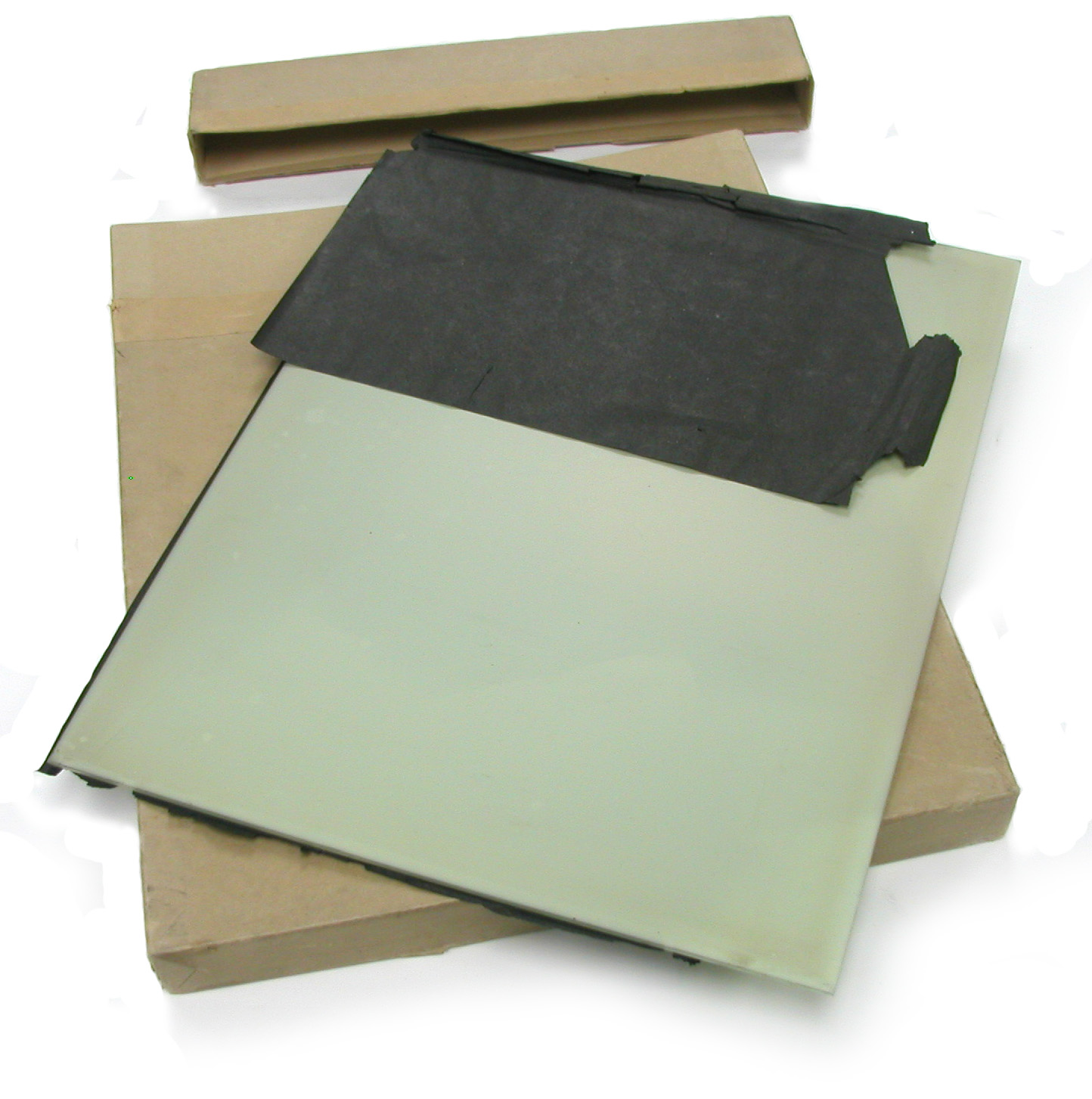 The above photos show a box of Seed dry X-ray plates produced by the Eastman Kodak Co. of Rochester N.Y. Eastman bought out the M.A. Seed Dry Plate Co. of St. Louis, MO in 1902. It probably dates from the 1900 to 1910.
Size: ca. 12" x 14"
Donated by Ron Kathren.