The "Glowbody" Minnow Fishing Lure (ca. 1920)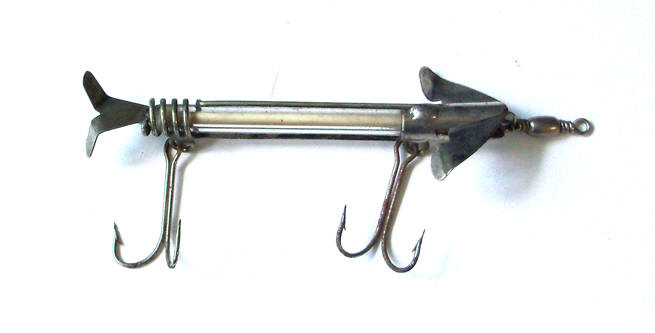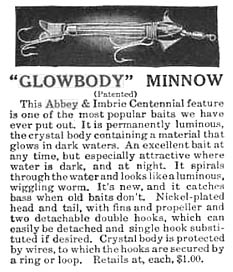 A glow-in-the-dark fishing lure known as the "Glowbody" manufactured by Abbey and Imbrie (circa 1920). As would be expected, the radioluminescent material in the glass tube that forms the body of the lure employs radium.
As a boy in the 1950s, I recall purchasing glow-in-the-dark paint for use on fishing lures, but using it instead on the furniture in my bedroom. Probably wasn't radioactive.
Size: Approximately 3.5" long