"Radieye" Radioluminescent Screws (ca. 1920s)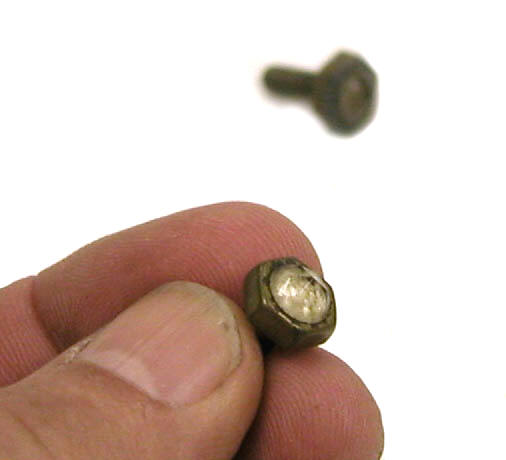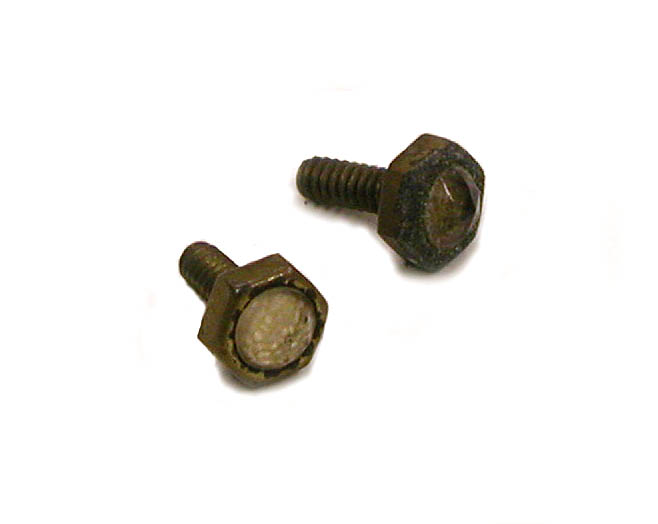 These radioluminescent screws appear identical to the "Radieye" brand screws manufactured by the General Electric Company. The latter were intended to be used with wall mounted light switch plates—in the dark, a light switch is of no use if you can't find it.
The following description is taken from a Post-Glover Electric Company catalog published in 1925:
"G-E Radieye Screws. Gleam in the dark and guide you to the wall switch (Contain Genuine Radium) Easily attachable—Good for Years."

"G-E "radieye" Luminous Flush Plate Screws contain genuine radium, and can be supplied with any of the flush plates listed at an advance of $0.50 each to the list price of the desired plate. They are furnished on a multi-colored counter card; 25 screws on a card."