Tritium Sight for M-16 Rifle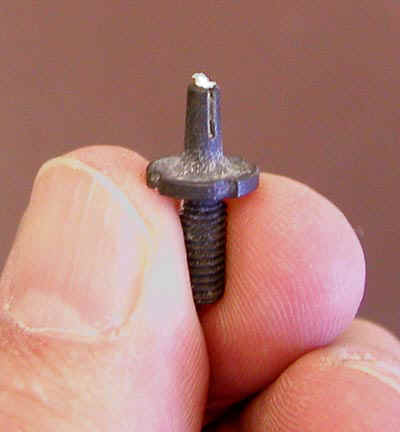 This is a front sight for the U.S. Army's M16 rifle. Its purpose is to make it easier to line up the target under low light conditions. 
Radioluminescent gun sights have been around at least since 1920, but back then radium was used rather than tritium.
Reference
S.A. Sochocky. Can't You Find the Keyhole? The American Magazine Vol. 91, Jan.-June, 1921.