ECL "Electro-Count" GM Detector (ca. mid 1950s)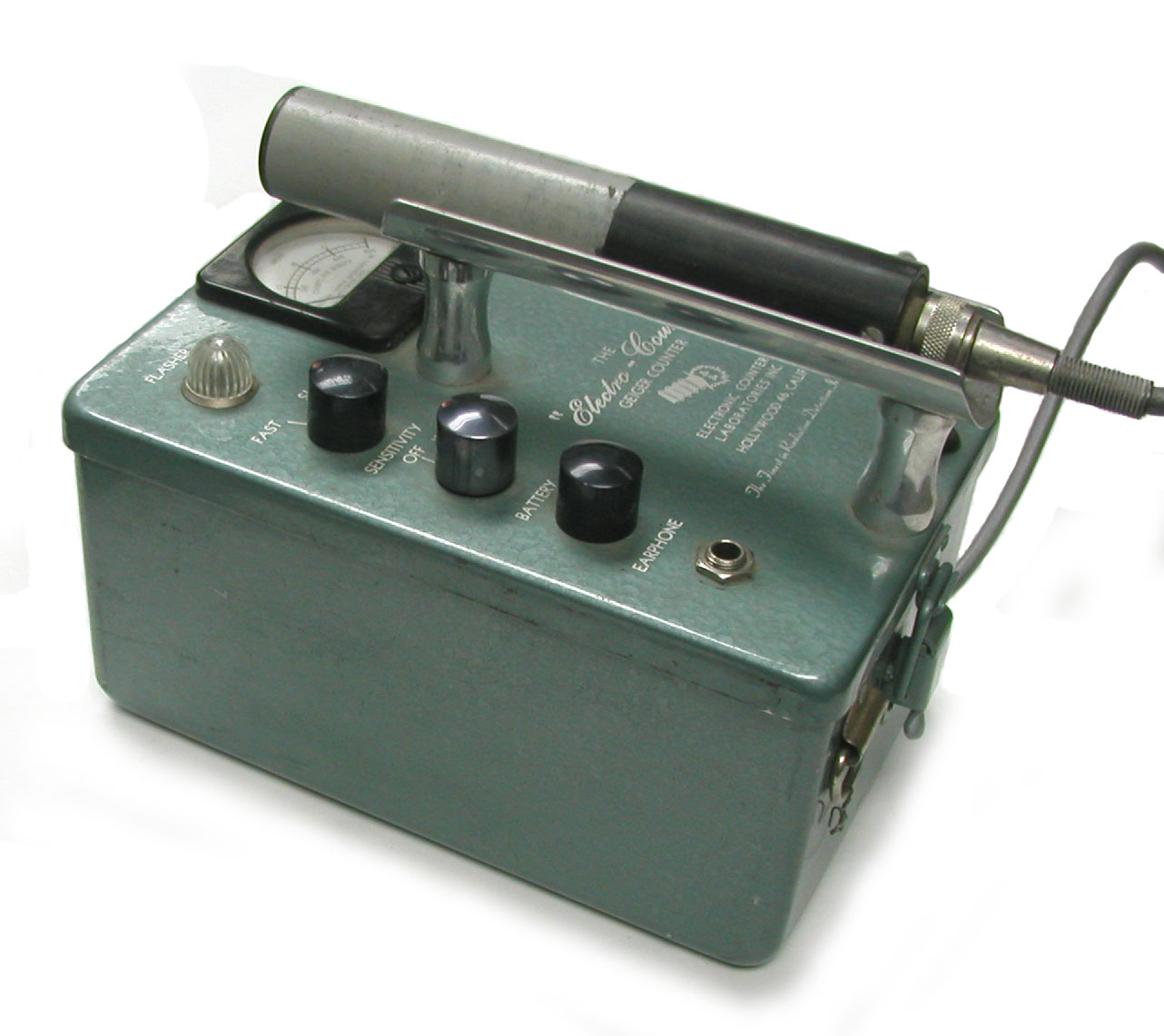 The "Electro-Count" survey meter was built by Electronic Counter Laboratories Inc. of Hollywood, California. It was primarily intended for uranium prospecting.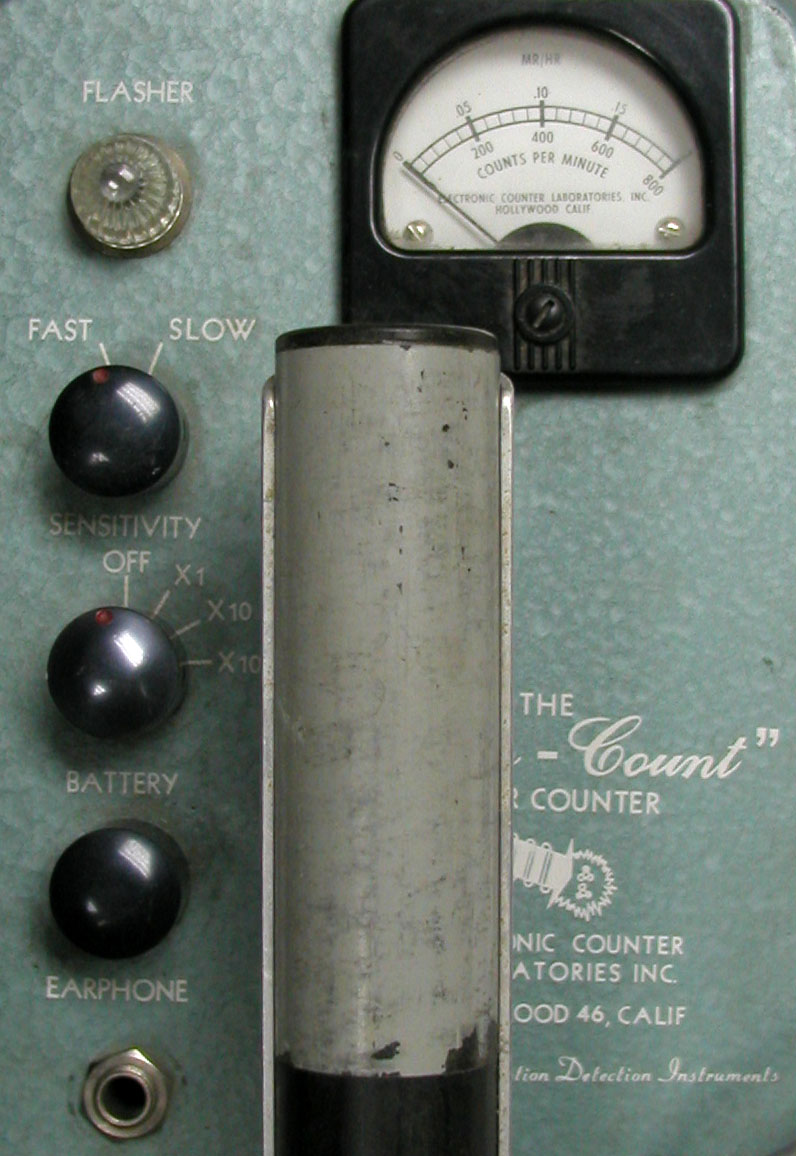 Detector: One Victoreen 1B85 GM tube
Audio: Headphone jack
Range: 0-0.2, 0-2.0 and 0-20.0 mR/hr
Size: 5" x 8" x 4.5"
Batteries: As a guess, it would appear that it might have used one 22.5 volt (e.g., Eveready 412), one 67.5 volt (e.g., Eveready 467), and two 1.5 volt D cells
Kindly donated by Chuck Abraham.