El-Tronics PR-31 Scintillation Counter (mid to late 1950s)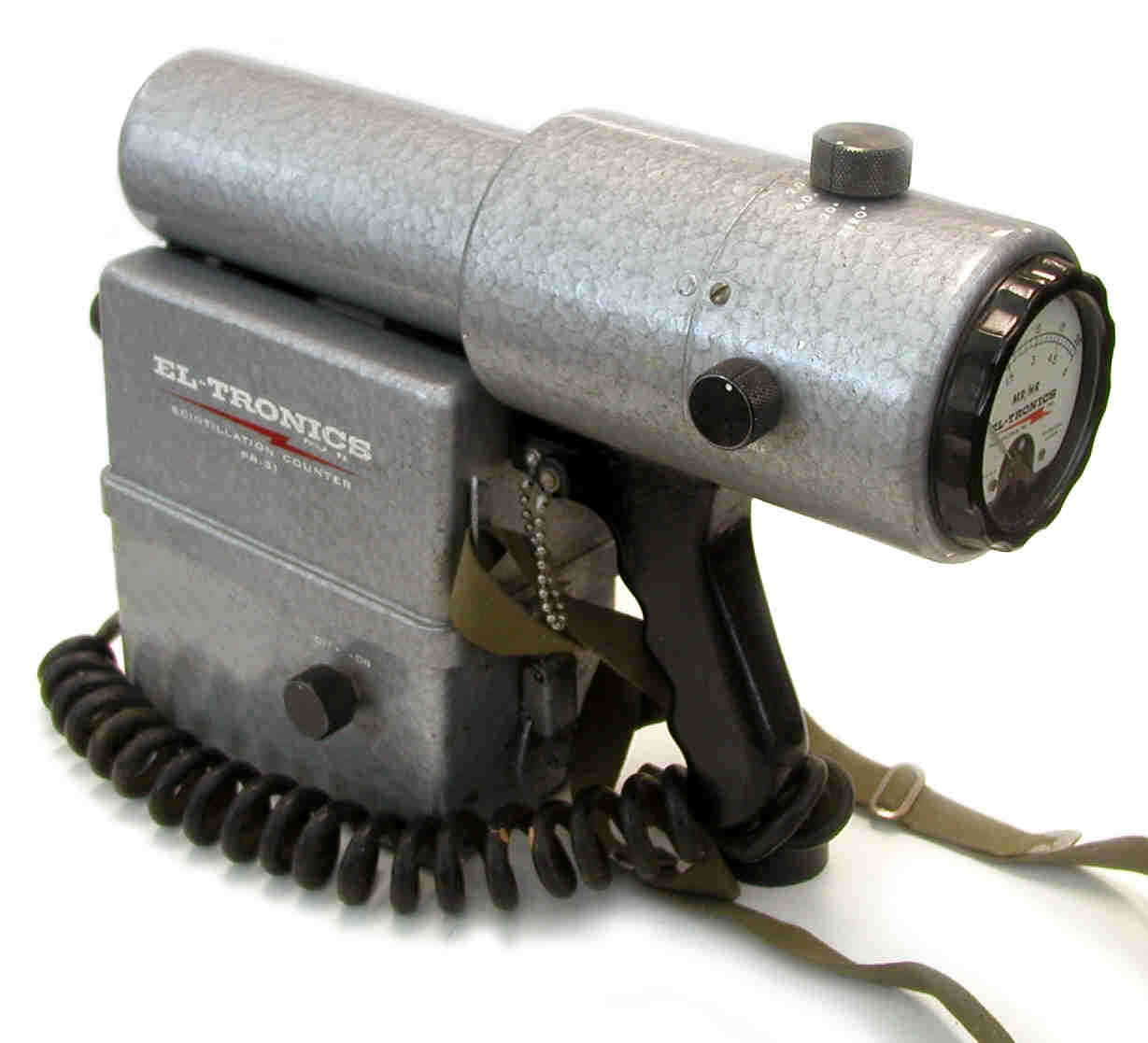 The PR-31 Scintillation Counter was produced in the mid to late 1950s by El-Tronics Inc., of Philadelphia. It was also marketed by Sears and the latter version is probably more frequently encountered. As you can see, the PR-31 bears a striking resemblance to the Model 111 produced by Precision Radiation Instruments of Los Angeles.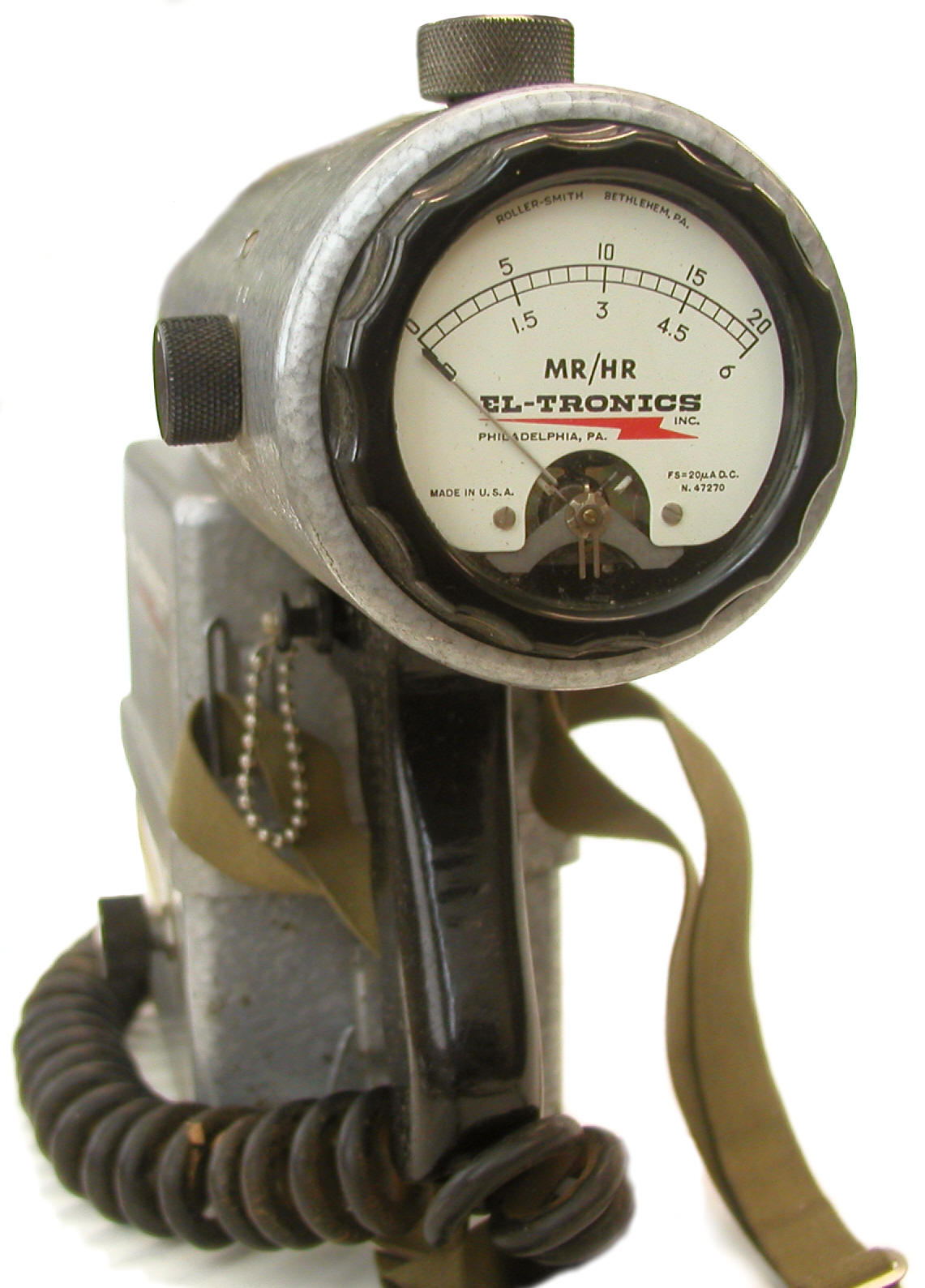 Quoting a 1955 advertisement: "Super Scintillation Counter with Pistol Type Probe. An amazingly fine and ultrasensitive instrument that is more than 100 times as sensitive as a geiger counter! Used by U.S. Atomic Energy Commission. No special training needed to operate. Just set—aim—and read meter! Detects even .001 mr/hr radiation charge. Equipped with meter, range switch, calibration control, high-low time constant switch and zero adjustment. Powered by three batteries. Probe measures 3 1/2 inches, tapering to 2 1/2 inches in diameter by 12 inches long. Battery box measures 3 1/2 x 6 x 6 1/2 inches. Weight 10 pounds, 12 ounces—balances perfectly in hand when aimed. Uses massive 1 x 1 1/2" inch sodium iodide crystal. Probe clips to battery box. Furnished with shoulder strap. Model PR-31—$499.95."
Detector: 1" x 1 1/2" NaI crystal
Range: 0-0.006, 0-0.02, 0-0.06, 0-0.2, 0-0.6, 0-2.0, 0-6.0, and 0-20 mR/hr
Size: ca. 4" x 9" x 12"
Output: No speaker but it has a phone jack
Batteries: One 1.5 volt, two 67.5 volt
Other controls: Fast/Slow response; background Zero, On/Off switch
References
Advertisement. Saturday Evening Post. July 16,1955. Page 87.
Schematic for El-Tronics PR-31