El-Tronics PR-32 Scintillation Counter (mid to late 1950s)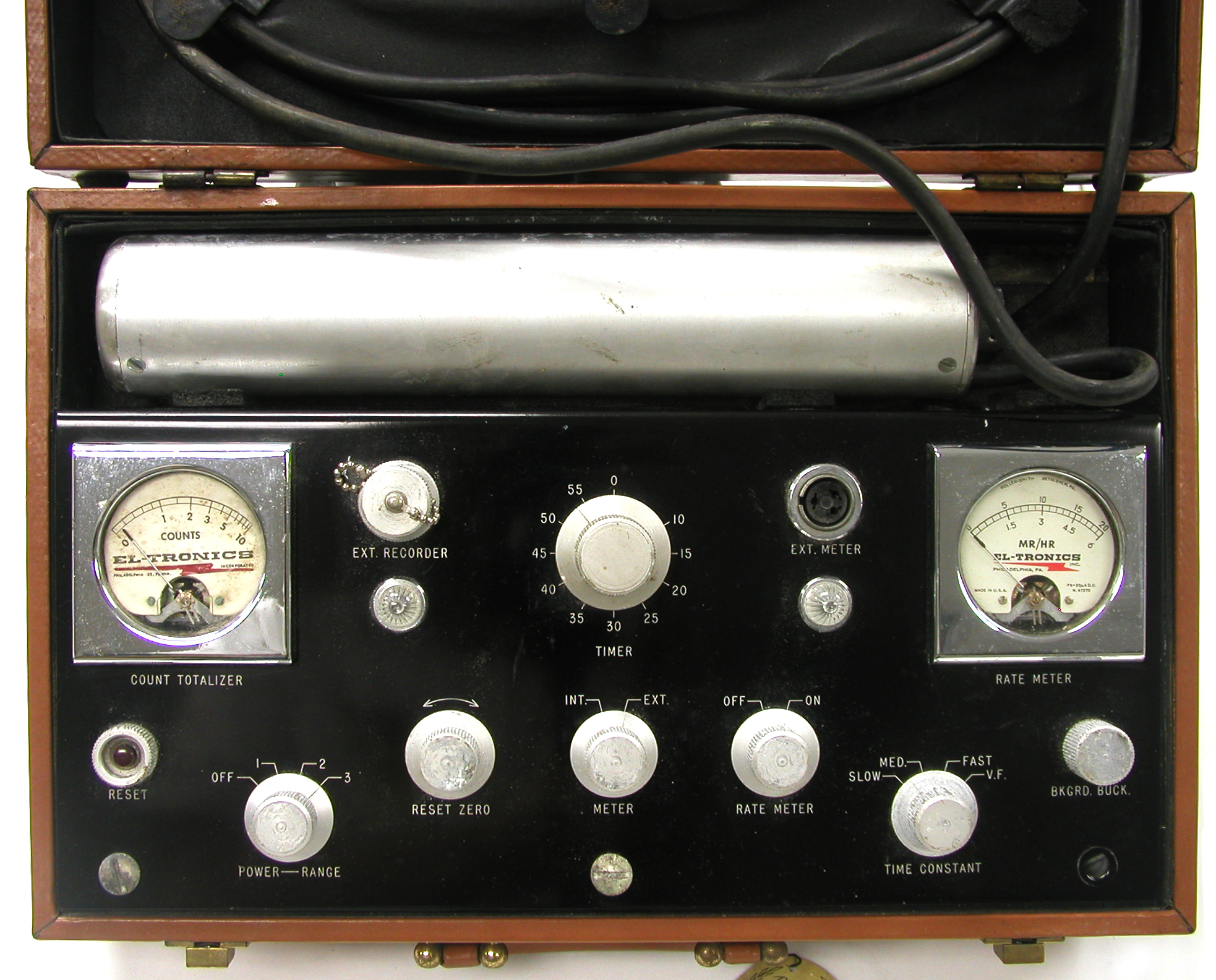 The PR-32 Scintillation Counter was produced in the mid to late 1950s by El-Tronics Inc., of Philadelphia. It closely resembles the Model 118 scintillators produced by Precision Radiation Instruments (PRI) of Los Angeles. While PRI referred to the Model 118 as the "Royal" scintillator, El-Tronics called the PR-32 the "Master Scintillation Counter." Both used large NaI crystals, had scaling and ratemeter capability, and came in leather cases. The example shown here seems to be the second version of the PR-32. The first version came in a black case and had a slightly different layout.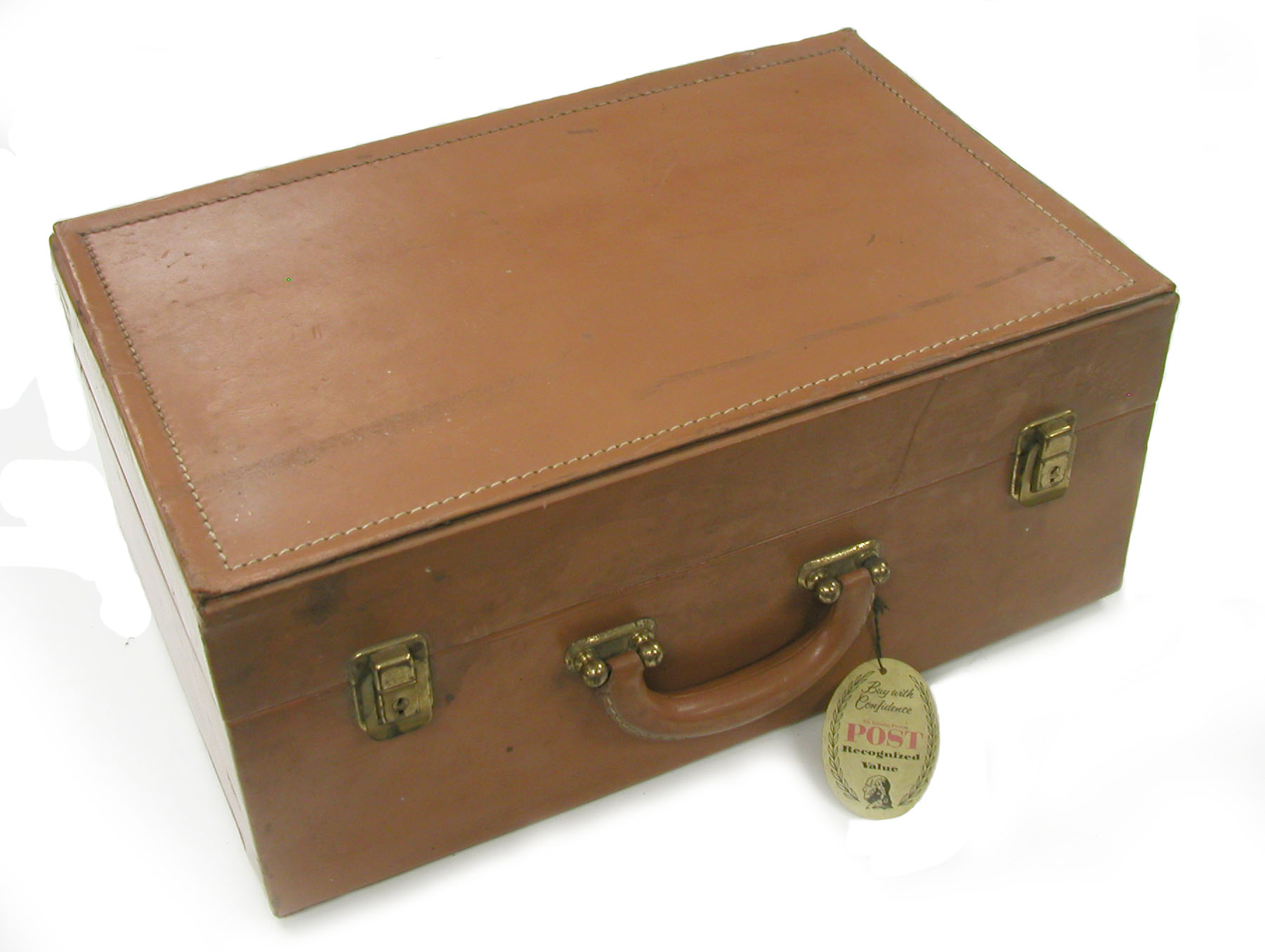 Quoting a 1955 advertisement: "The finest, most sensitive instrument available! Lends itself to airborne or land mobile use."
Detector: 2" x 2" NaI crystal with 15' of cable
Range: 0-0.006, 0-0.02, 0-0.06, 0-0.2, 0-0.6, 0-2.0, and 0-6.0 mR/hr
Size: ca. 14" x 11" x 6"
Response: Slow, medium, fast, very fast
Other controls: Background zero
The unit originally came with a small external meter that is unfortunately missing in this example.
References
Advertisement. Saturday Evening Post. July 16,1955. Page 87.
Atomic Energy Commission. Radiation Measuring Instruments, RIB-8 (supplement 2) July 1, 1954, page SBX-34A;
Company brochure. No date.