El-Tronics PR-4 "El Dorado" GM Survey Meter (ca. 1955)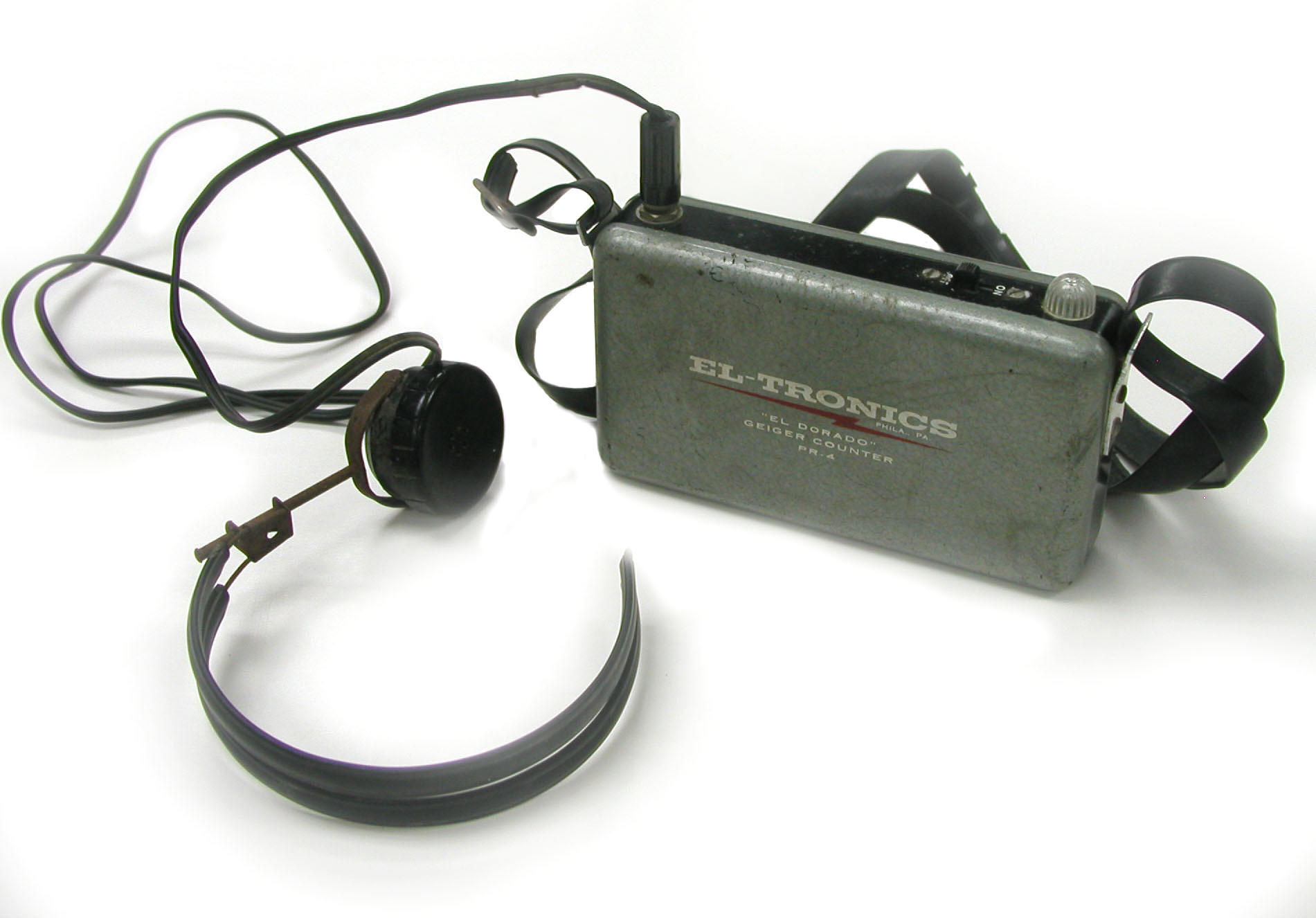 This is GM survey meter, known as the "El Dorado," was manufactured by El-Tronics Inc. of Philadelphia sometime in the mid 1950s.
Quoting a company brochure: "Here is a special prospecting instrument with an entirely new circuit that permits for the first time ultra sensitive features normally associated with equipment selling for $100.00 or more. Loud clicks in the double alnico magnet earphones and bright distinct flashes of the neon bulb make the finding of even low grade ore easier than ever before. This instrument will continue to count the presence of of high fields where competitive instruments cease to operate. A beta window in the case is provided for extra sensitivity. Uses ordinary low cost flashlight batteries. Hammertone case with black stripe, earphone and black plastic shoulder strap."
Size: ca. 4" x 7" x 1.75"
Weight: 4 lbs 6 oz.
Output: No speaker but it has a phone jack and a neon light the flashes of which indicate the count rate.
Batteries: Two 1.5 volt "D" cells
Price: $49.95
References
Atomic Energy Commission. Radiation Measuring Instruments, RIB-8 (supplement 2). July 1, 1954. Page SGM-110A.
El-Tronics Brochure. No date.
Advertisement. July 16, 1955. Saturday Evening Post, page 87.