El-Tronics PR-7 GM Survey Meter (ca. 1955)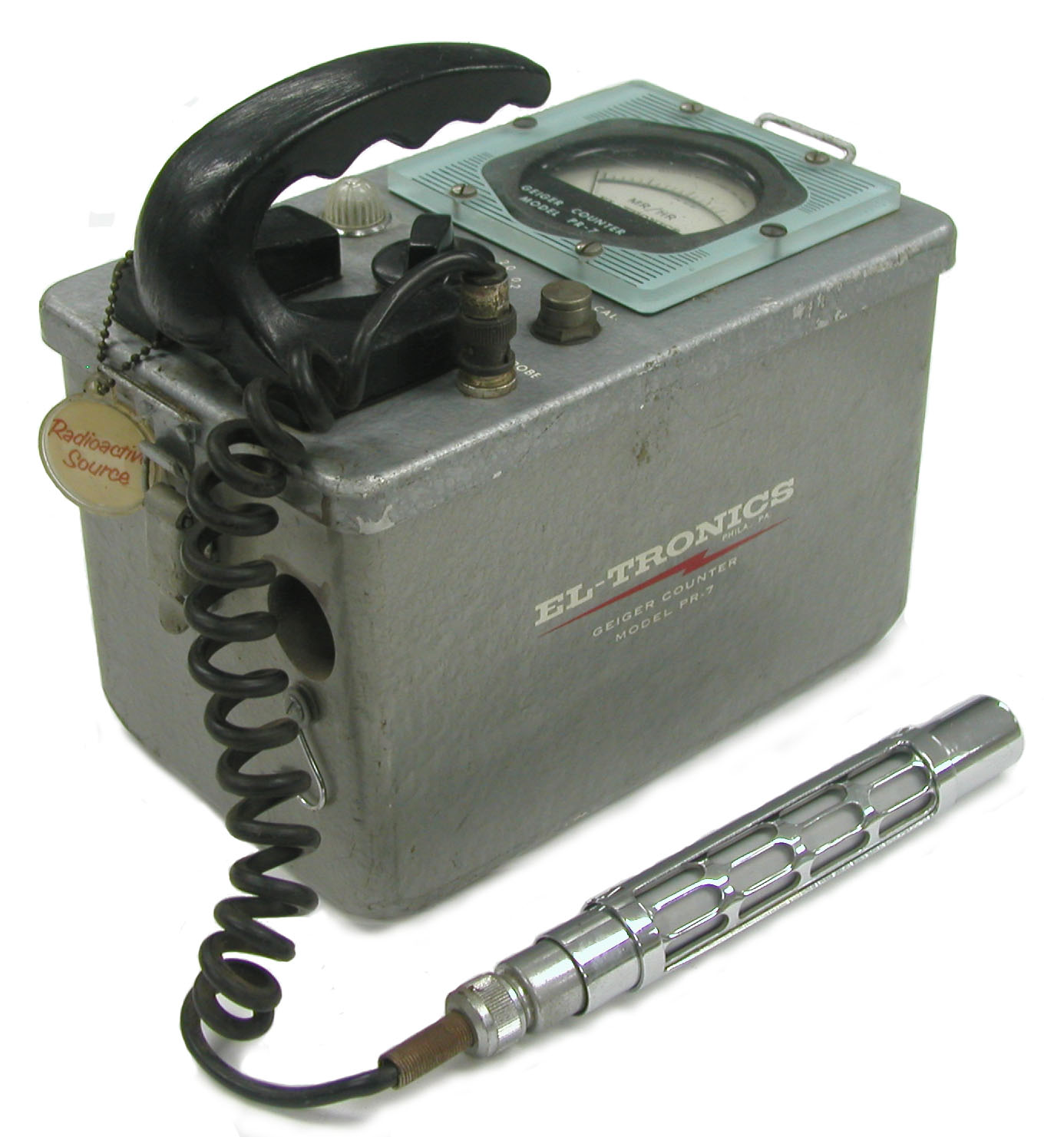 The most distinctive feature of the El-Tronics Model PR-7 GM survey meter was the changing meter scale. When the range switch was set at 0.2, a green meter scale appeared reading from 0 to 0.2 mR/hr. Setting the switch at 2 caused a yellow meter scale to appear that read from 0 to 2.0 mR/hr (see image to right), and when the range switch was turned to 20, a red scale appeared reading from 0 to 20 mR/hr. Similar displays were used by instruments such as the Tracerlab SU-10 and the military's AN/PDR-T1B. The idea was to reduce the possibility of misreading the meter.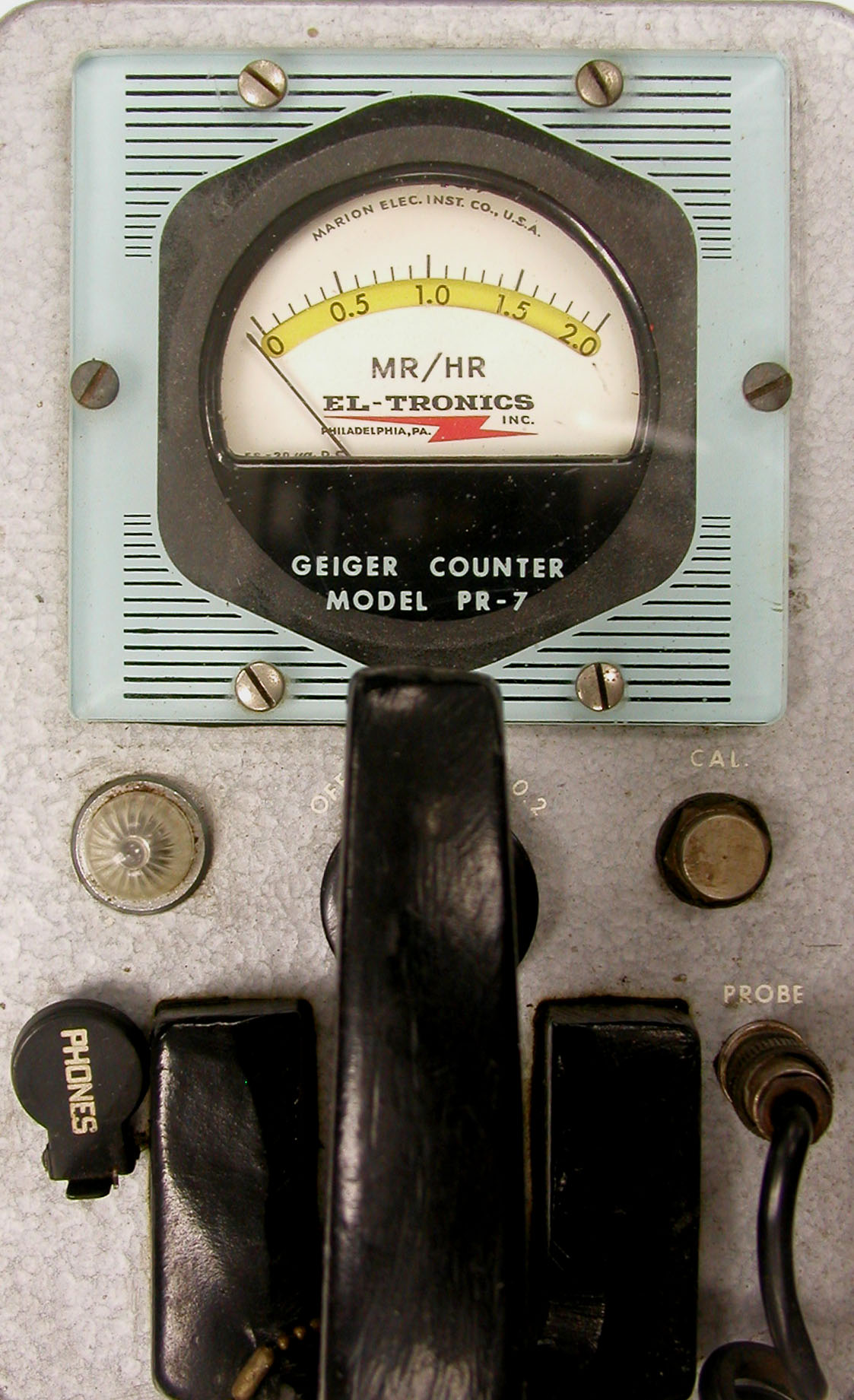 Like the Sears Model 6158, which El-Tronics manufactured, the PR-7 had an external GM probe that could be stored inside the case.
Range:
0-0.2 mR/hr (green)
0-2.0 mR/hr (yellow)
0-20 mR/hr (red)
Size: ca. 5" x 8" x 5"
Weight: ca. 7.5 lbs
Output: No speaker but it has a phone jack and a neon light the flashes of which indicate the count rate
Batteries: One 1.5 volt, two 67.5 volt
Price: $200 (1955)
The GM tube had a relatively thin wall that allowed the PR-7 to respond to betas down to 200 keV.
References
Atomic Energy Commission.AEC Radiation Measuring Instruments, RIB-8 (supplement 2). SGM-113A. July 1, 1954.
Advertisement. August 1955 issue of Popular Electronics.