Goldak "Colorado" GM Detector (early 1950s)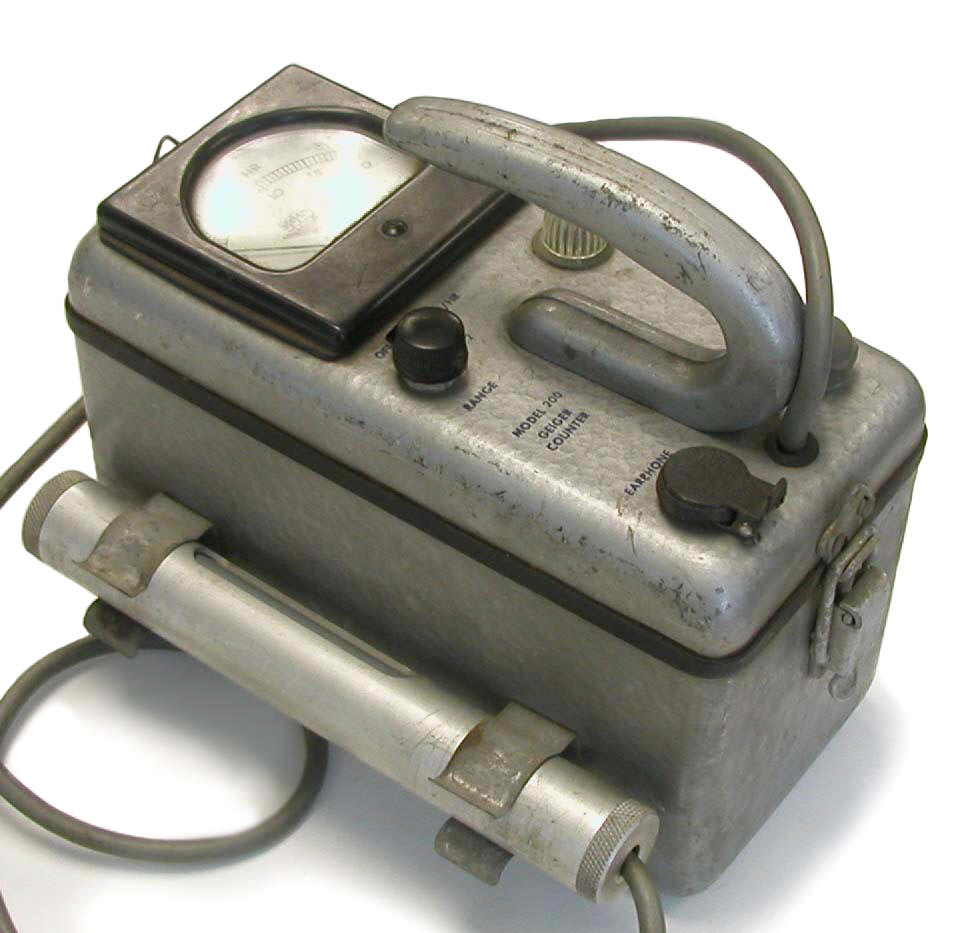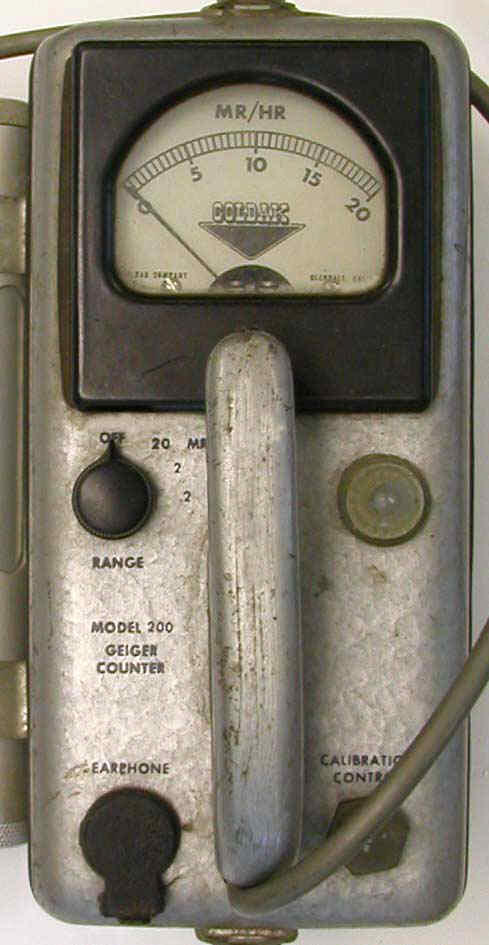 This is the "Colorado" Model 200 GM detector produced by the Goldak Company of Glendale California. I have not managed to locate any references to the Colorado but it looks like it was manufactured in the late 1940s or, more likely, the early 1950s. It was likely designed for use by uranium prospectors.
Detector: External probe with glass walled GM tube (RCL?).
Ranges: 0-0.2, 0-2.0, 0-20 mR/hr
Dimensions: 5" x 8" x 4 1/2" (excluding handle)
Audio: Headphones, no speaker
Batteries: Two 1.5 volt D cells and one ?
Kindly donated by Chuck Abraham.