Jordan Model AG-500 "Radector" (1953)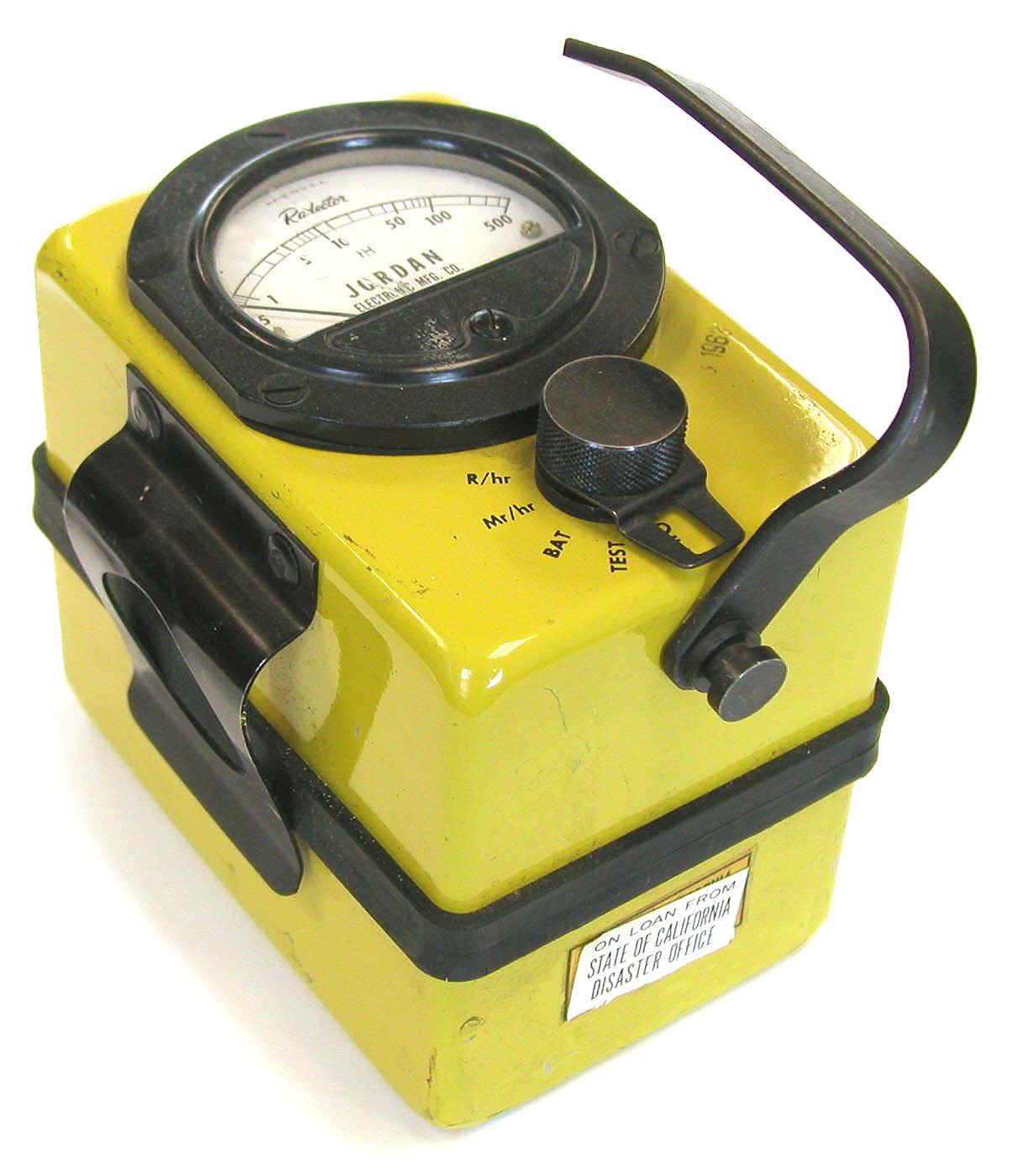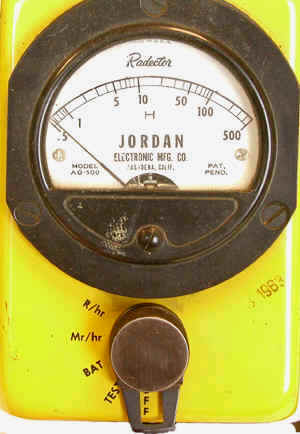 Producedby Jordan Electronic Mfg. Co. Inc., the Model AG-500 "Radector" was a miniature wide-range survey meter – an ion chamber to be precise. The company was located at 119 East Union Street in Pasadena, California.
The October 17, 1953 issue of the Daily Independent Journal (San Rafael, California) ran a story indicating that the State of California was providing a number of these to Marin County for civil defense purposes. The goal was to "equip every police radio car in the Bay Area with radiation detectors."
The article went on to note that the instruments were "capable of detecting and measuring radiation from atomic or hydrogen bombs."
A similar shipment of instruments seems to have been made to the Long Beach Civil Defense council in June (Long Beach Independent, June 20, 1953).
The distinctive yellow color was indicative of the instrument's role in civil defense.
In 1954, the AG-500 was replaced by the Model AGB-500-SR. The latter, unlike the Model AG-500, had a beta detection capability and an internal Sr-90 checksource.
Another model of the Radector was produced in 1953, the AG-50. Unfortunately, the collection does not include one.
Detector: High-pressure (10 atmospheres), argon filled ion chamber.
Ranges: Log scale
AG-50-SR 0.0-50 mR/h and 0.05-50 R/h
AG-500-SR 0.5-500 mR/h and 0.5-500 R/h
Dimensions: 5" x 3.5" x 4"
Weight: 3 pounds
Batteries: Seven batteries, probably mercury
Cost: ca. $150
Reference
Model AG-50, Nucleonics August 1953, p 72.