Kelly-Koett Model K-350B Ion Chamber (1950-1951)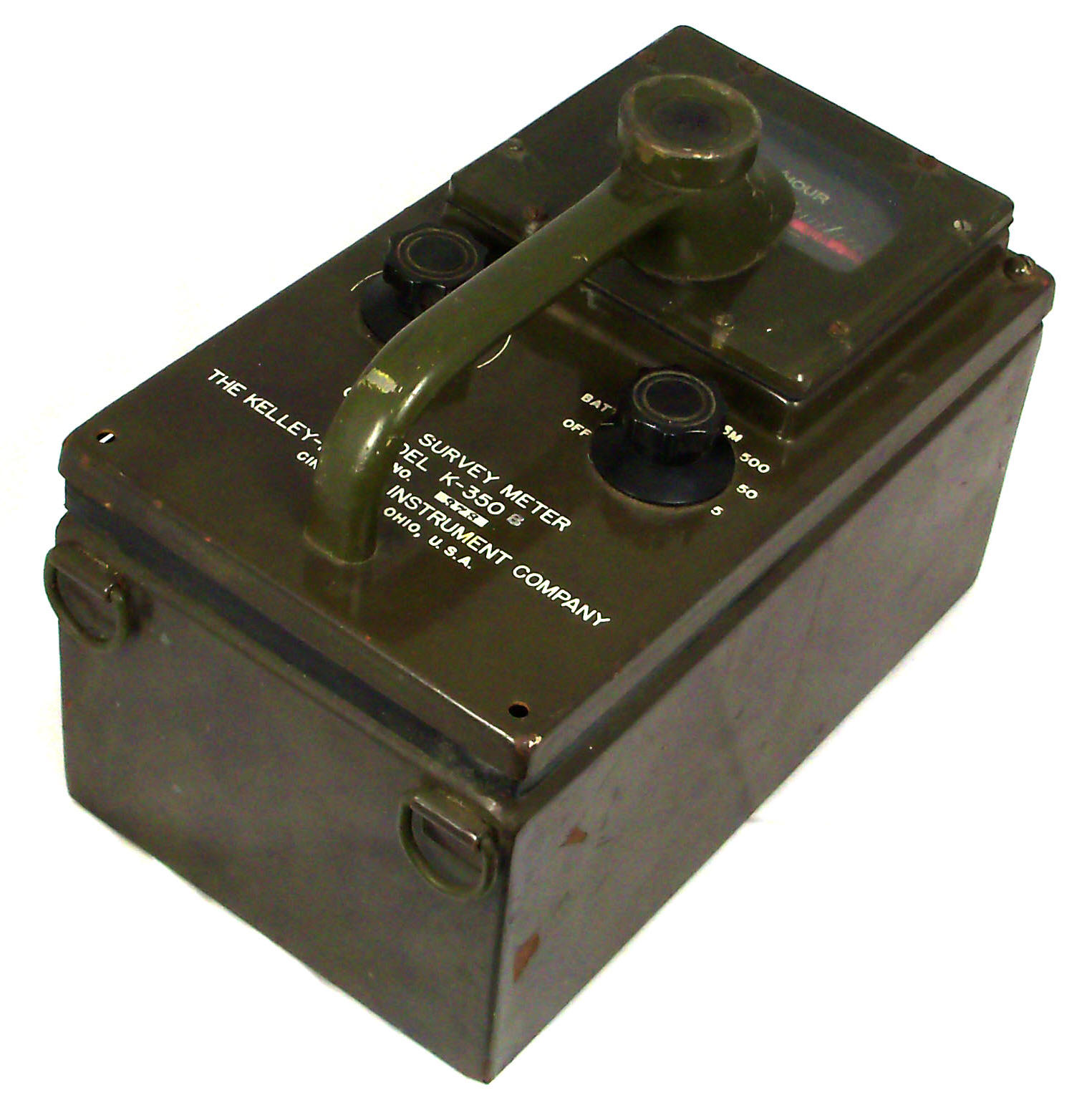 From the October 1950 advertisement in Nucleonics: "The Keleket Model K-350 Gamma Survey meter is exclusive in its provision for automatic scale changing... It is the first instrument of its type accepted by the various military forces. Designed to military specifications. Highly accurate, it is also well suited for laboratory use."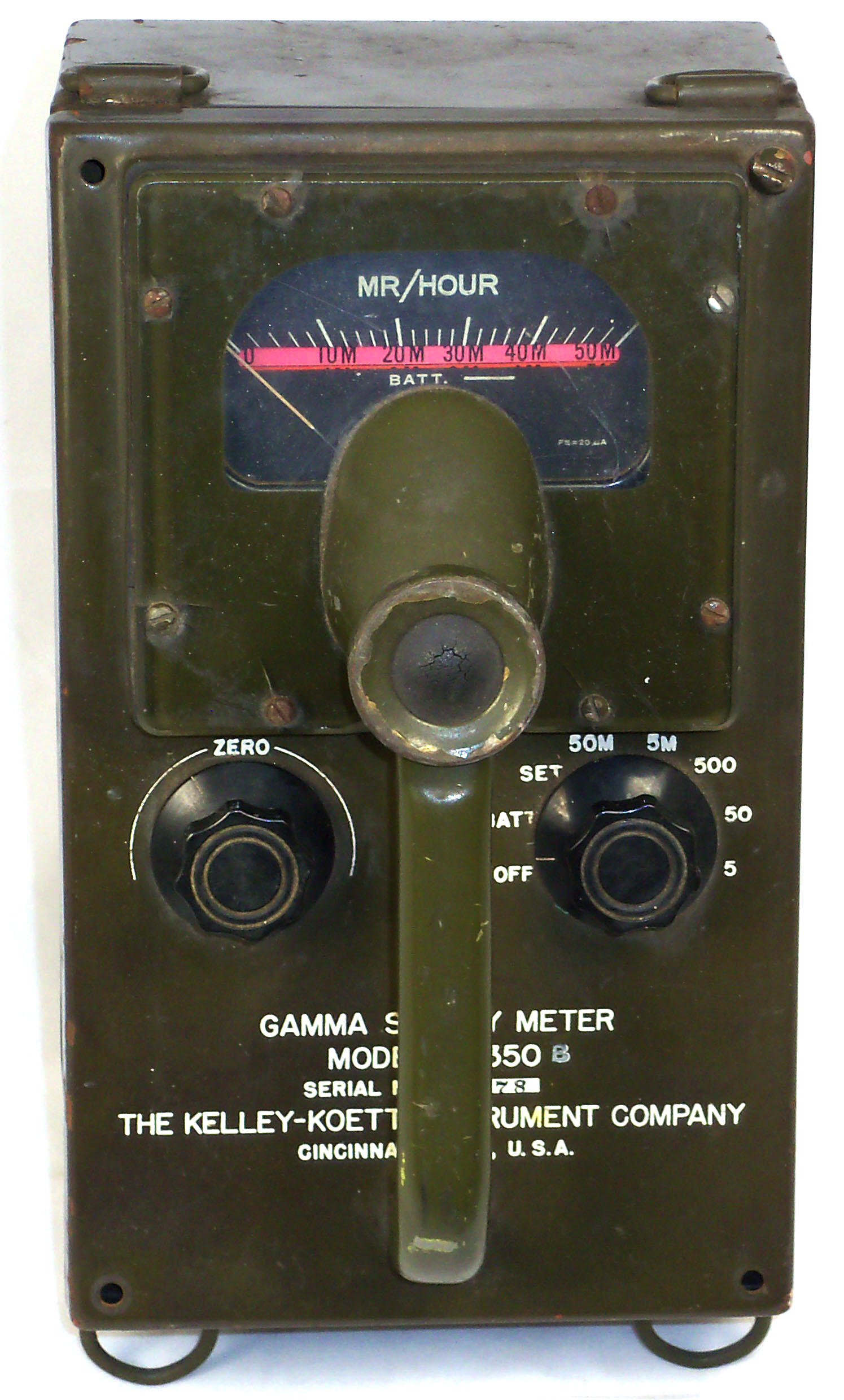 The military version of the K-350 was the AN/PDR-T1. Although the example shown here has the olive green color used by the military, it is identified on the case as the Model K-350. The commercial version also came in a hammertone finish.
Manufactured by the Kelley-Koett Manufacturing Company of Covington, Kentucky.
Under poor light conditions, the meter display can be illuminated by pushing the button at the front end of the handle.
Radiation detected: Gamma only
Range: 0-5 mR/h (green) 0-50 mR/h (white) 0-500 mR/h (yellow) 0-5,000 mR/h (orange) 0-50,000 mR/hr (magenta)
Batteries: Two 1.5 volt, two 2.8 volt, one 22.5 volt, one 45 volt, two 67.5 volt
Size: 10" x 6" x 5"
Weight: 10 pounds
References
Nucleonics, October 1950, p. 113.
AEC Radiation Instrument Catalog, page date May 1, 1950.
Radiation Monitoring in Atomic Defense. 1951. P81.