La Roe Scintillation Detector (mid to late 1950s)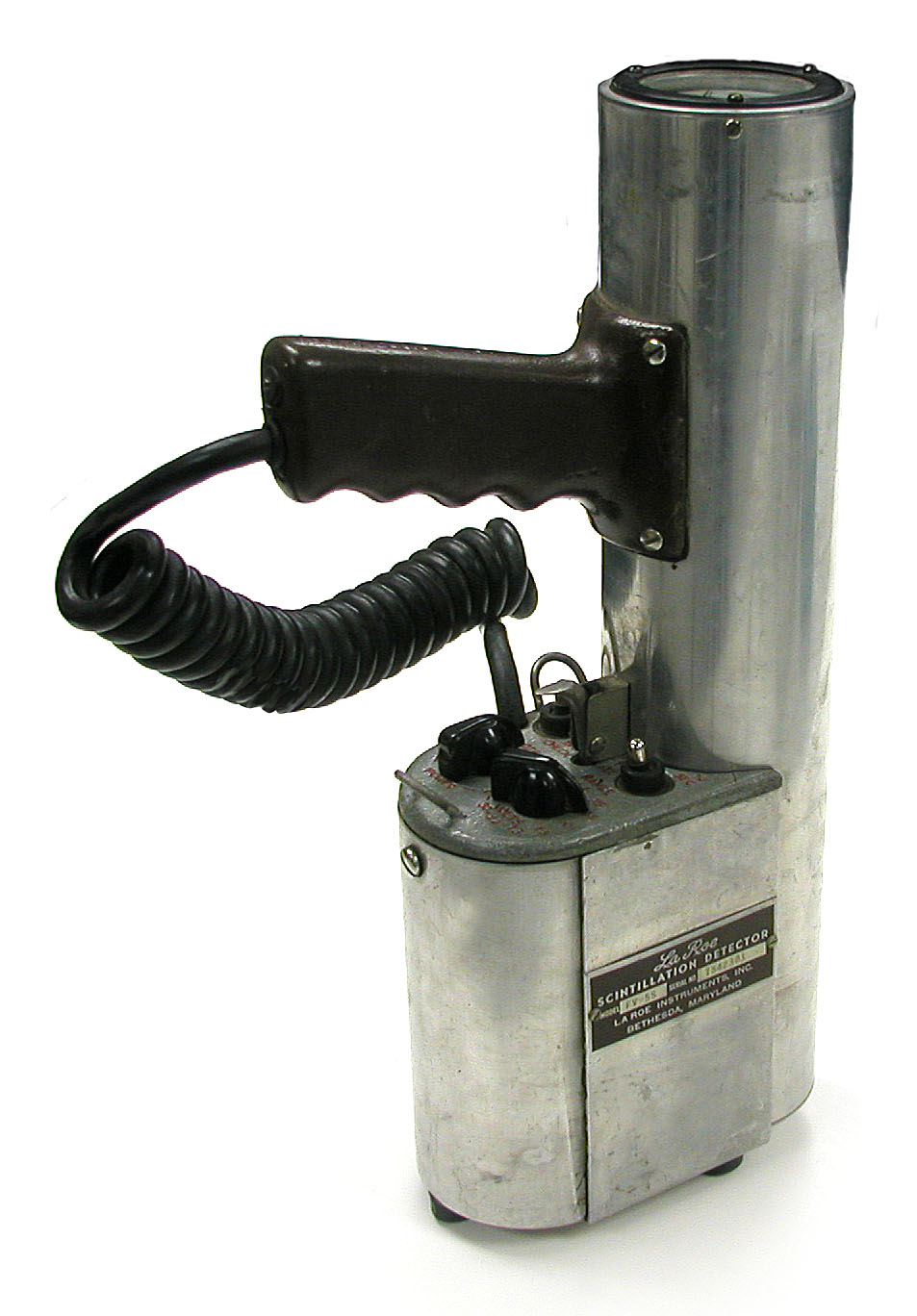 The FV-5S Scintillation Detector was produced by La Roe Instruments, Inc of Bethesda, Maryland, probably in the mid to late 1950s
The detector is a relatively large NaI crystal (for gamma ray detection) that is located at the end of the pistol grip probe. The probe is connected via a coiled cable to an electronics/battery pack. The latter is designed so that it can be attached to a belt, but it is so heavy and bulky that you'd end up with your pants around your knees. Better to use the shoulder strap that it came with (missing in this example).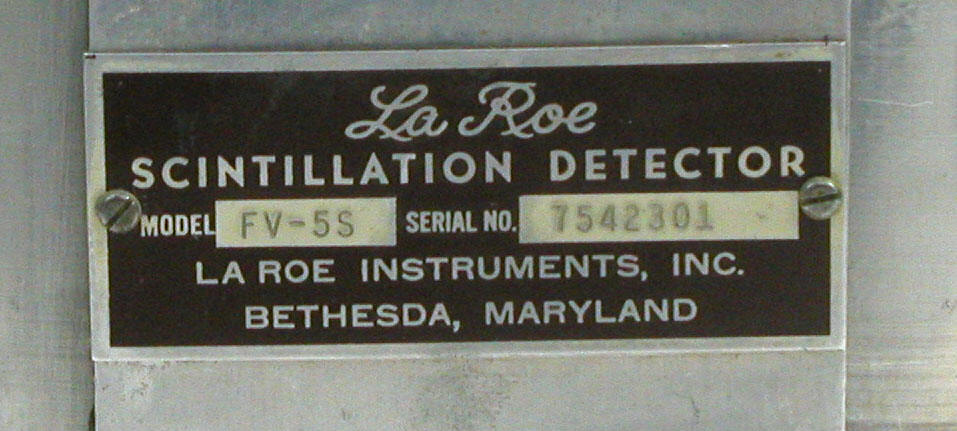 Detector: 2" x 2" NaI crystal
Range: 0-0.01, 0-0.025, 0-0.05, 0-0.25, 0-1.0, 0-5.0 mR/hr
Batteries: Ten 1.3 volt (Mallory RM-1200), one 22.5 volt (Eveready No. 412), one 30 volt (Eveready No. 413) and one 67.5 volt (Eveready No. 467)
Size: ca. 13.75" tall x 7" wide x 3.5" deep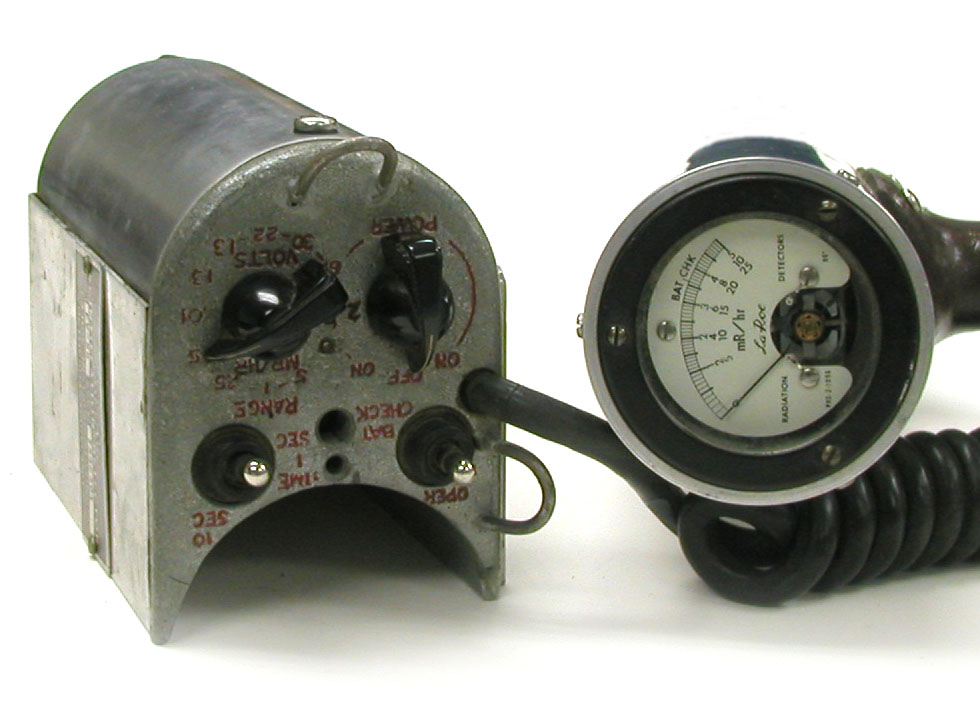 Weight: 7.75 lbs
Output: No audio
Batteries: One 1.5 volt, two 67.5 volt
Other controls: Time constant (1 or 10 seconds); Range switch Power On/Off switch
Optional accessories: Geiger tube drill-hole attachment and an extension meter for airborne survey work
The Model FV-5 had a slightly smaller NaI crystal while the FV-5SS had a slightly larger one.
Thanks go to Chuck Abraham for his assistance in obtaining this device.
Reference
AEC Radiation Measuring Instruments, RIB-8 (supplement 2) July 1, 1954, page SBX-7,C,D,E.