Nuclear Instrument and Chemical Corp Model 2584 (Early 1950s)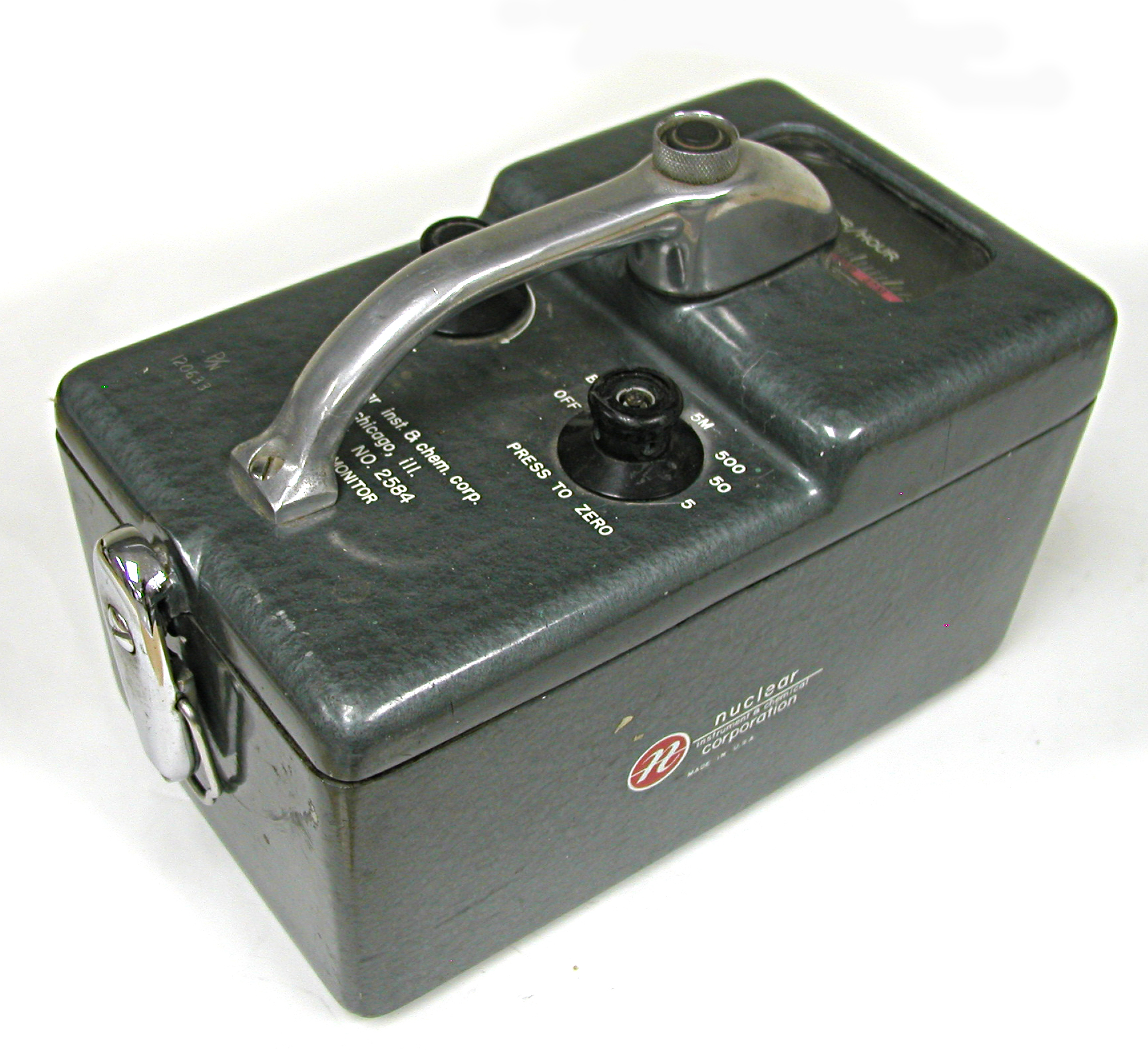 The Model 2584 is a portable ion chamber for gamma measurements. It was manufactured by the Nuclear Instrument & Chemical Corporation of Chicago, Illinois.
According to an advertisement from 1951, the Model 2584 "is a MODERN development of the wide-range, low level AN/PDR-T1 Meter."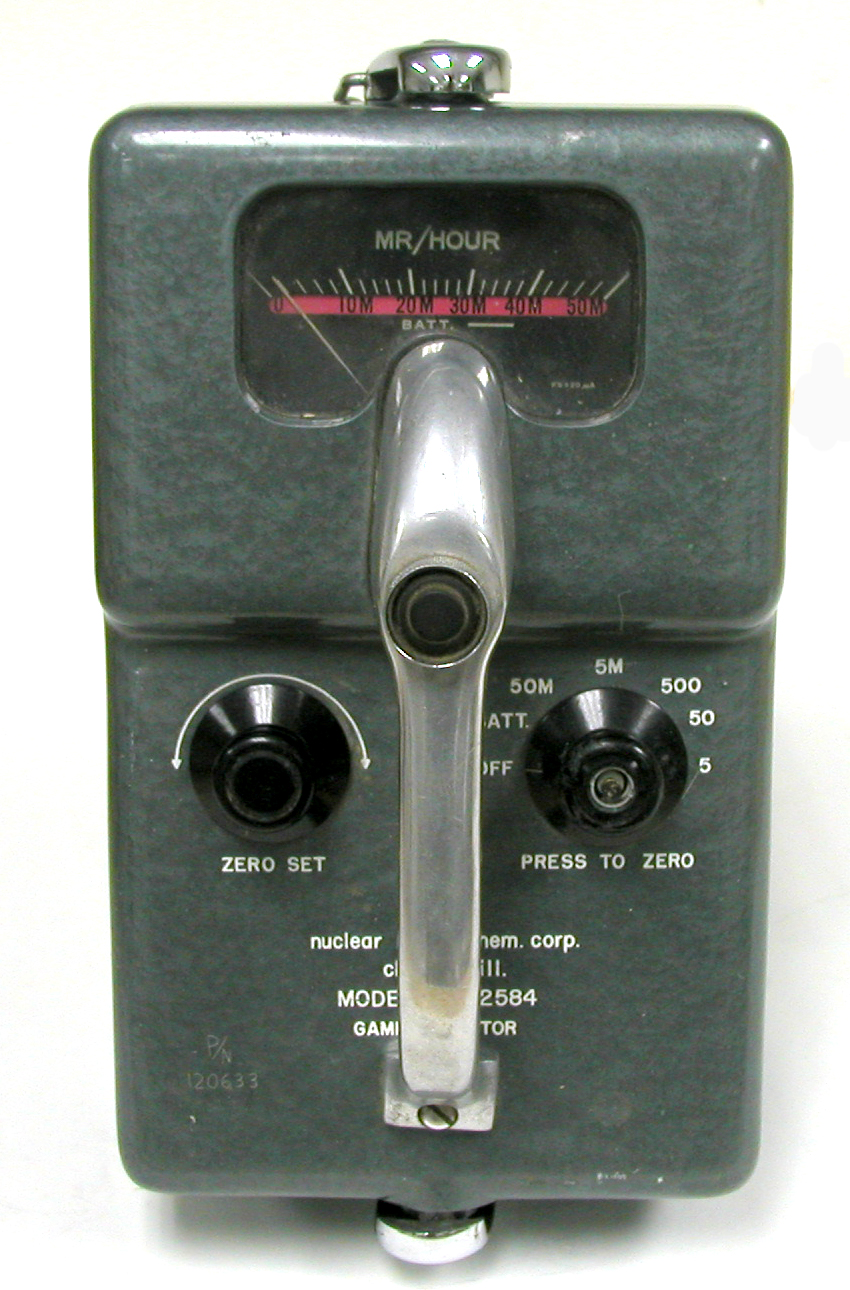 Like the AN/PDR-T1, its most distinctive feature is the fact the fact that the display changed color as the range switch was rotated. The range switch is coupled via a connecting rod (rather than with a chain as with the T1) to the mechanism under the meter face that changed the display. Each range was indicated in a unique color.
As seen to the right, pink (for danger) was used on the highest scale. I don't know why they used an M rather than a K to indicate 1000.
Detector: Ion chamber
Ranges: 0-5, 0-50, 0-500, 0-5,000 and 0-50,000 mR/hr
Dimensions: 10" x 6" x 5"
Batteries: Based on the schematic, I am guessing that it might have used one 1.3 volt, one 1.5 volt, two 2.6 volt, one 22 volt, one 45 volt and three 60 volt
Reference
Nucleonics, June 1951, back cover.