Nuclear Instrument and Chemical Corp Model 2610 (late 1940s) and Model 2610A (1950–1954) GMs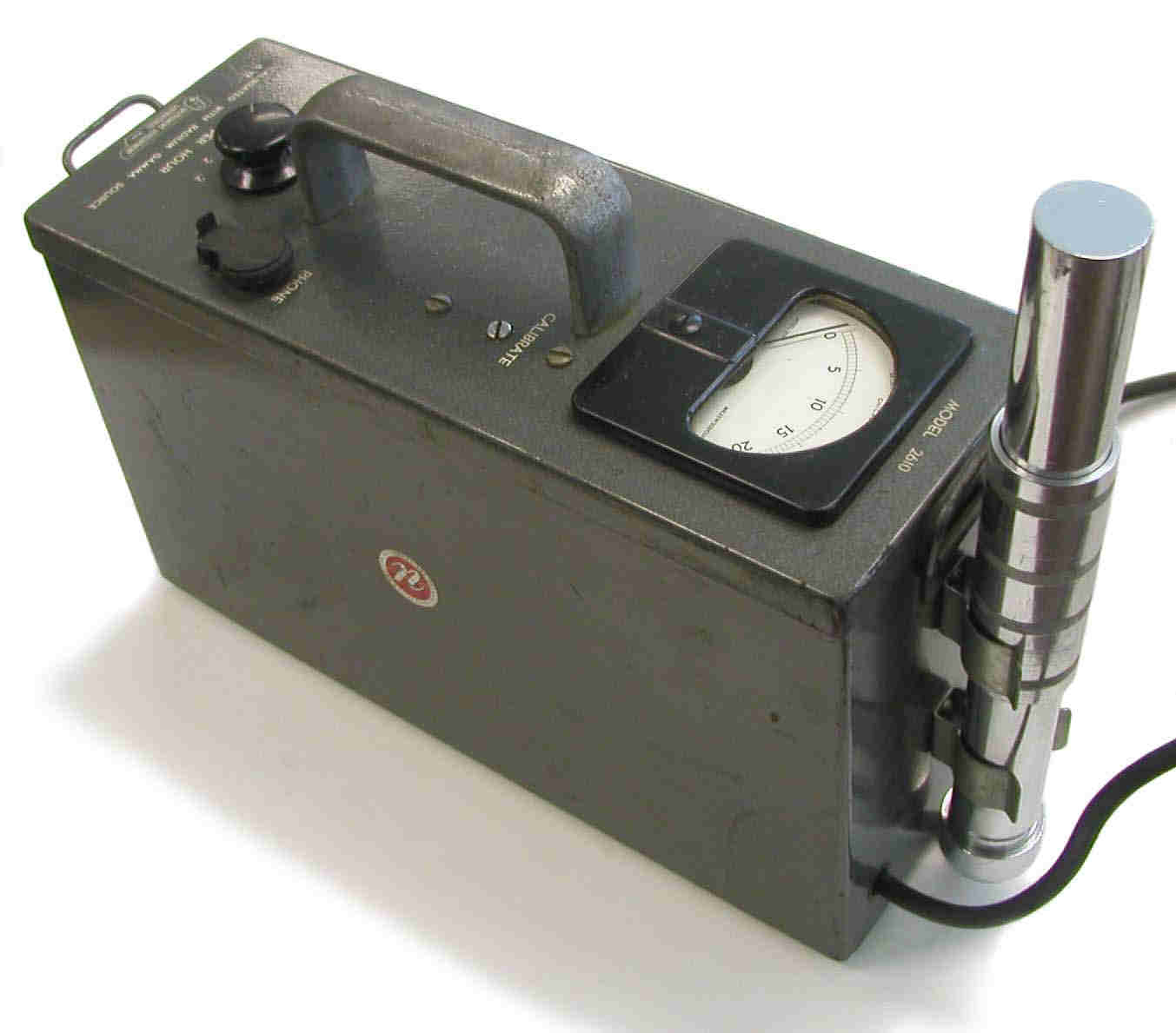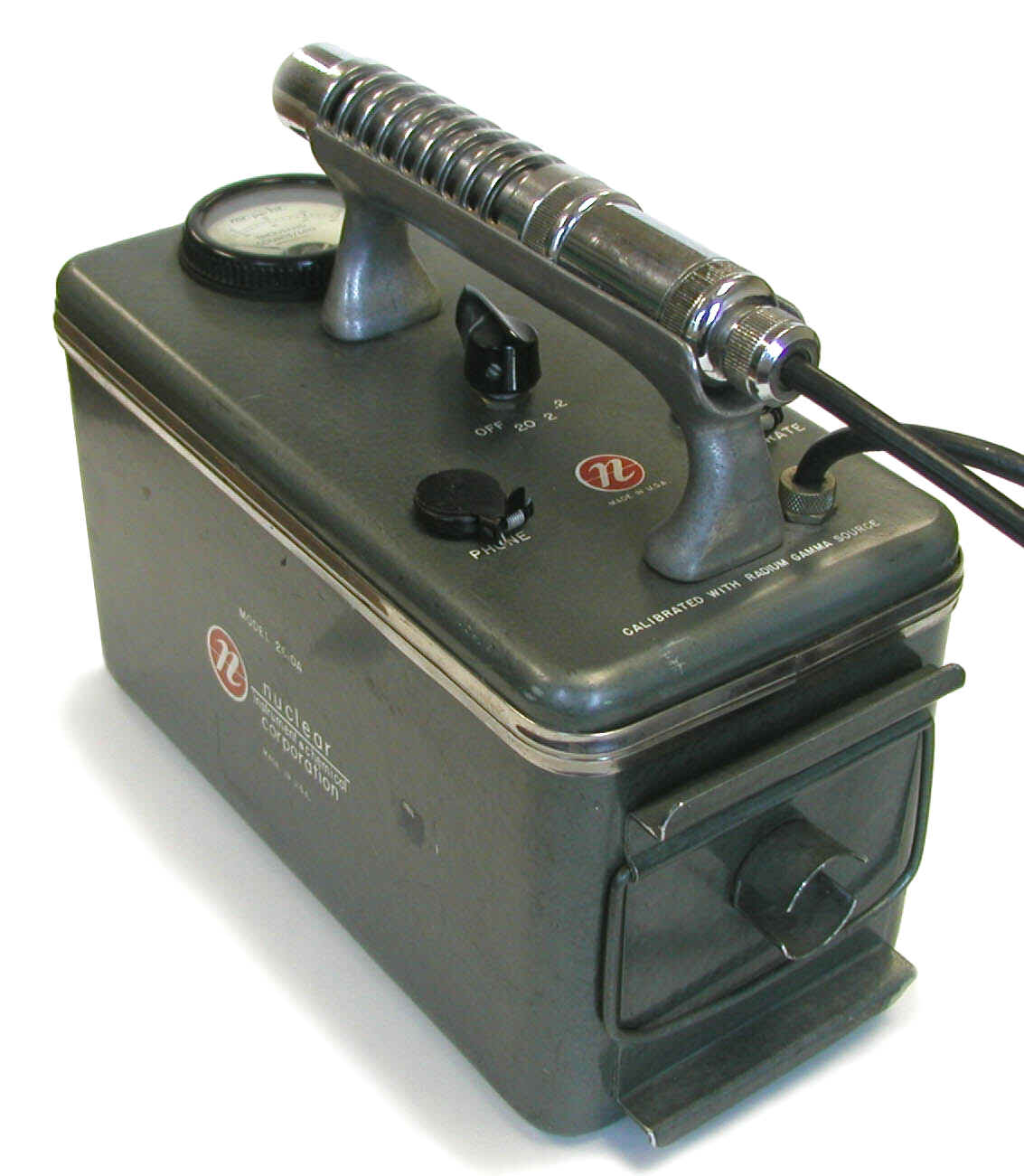 The Model 2610 (above) and Model 2610A (to right) survey meters were produced by the Nuclear Instrument and Chemical Corporation. This company, founded in 1946 by John Kuranz, Thomas Mitchell and James Schoke, was originally known as the Instrument Development Laboratories. A year later, in 1947, it became the Nuclear Instrument and Chemical Corporation (the new name started to be used in 1948). In 1954 the name changed once again, this time to Nuclear-Chicago. The 2610 shown above is interesting because it has the old Instrument Development Laboratories logo on the top of the case and the Nuclear Instrument and Chemical Corporation logo on the side!
The earliest reference I have found to the Model 2610 is a product announcement in the October 1947 issue of Nucleonics.
To me, the Model 2610A is the quintessential 1950s GM. Its rounded edges and use of chrome typify the design of many consumer products of the 1950s, e.g., automobiles, kitchen appliances. While a bit heavy, it was well balanced and comfortable to hold.

Detector: Glass-wall GM (organic quenched) sensitive to gammas and betas (>200 keV)
Ranges: 0-0.2 mR/h, 0-2 mR/h, 0-20 mR/h for gamma rays
The Model 2610A also reads out in cpm: 0-600 cpm, 0-6,000 cpm, and 0-60,000 cpm for betas.
Model 2610 Dimensions: 11" x 4" x 6"
Model 2610A Dimensions: 9.75" x 4.75" x 5.5"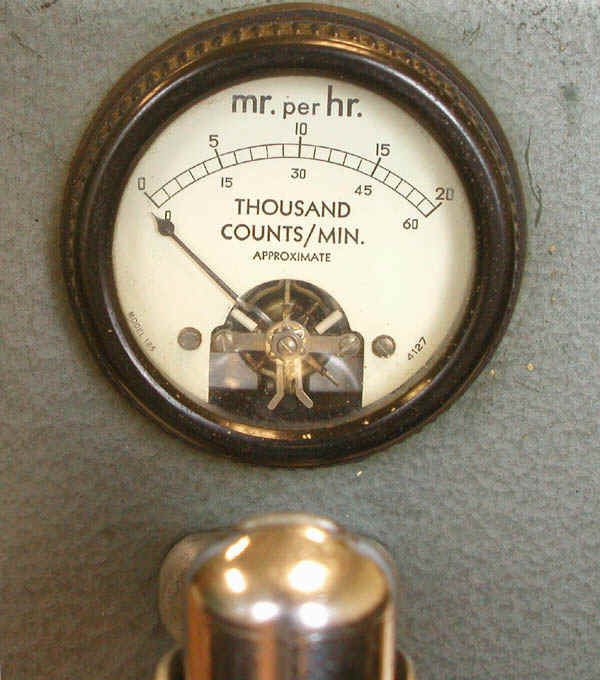 Weight: 9.5 pounds
Batteries: One 1.5 volt, one 67.5 volt and three 300 volt
References
Nucleonics, October 1947, page 84.
Nucleonics March 1950 p 80; Nucleonics June 1951 back cover.
AEC Radiation Instrument Catalog, page date July 1, 1950, page SGM-4D.
Davis, Gupton and Hart, Applied Health Physics Survey Instrumentation, ORNL-332 (Rev 1) January 1954, p.62.
Instruction Manual for Model 2610A, no date.