Nucleonic Company of America RM2 (1953)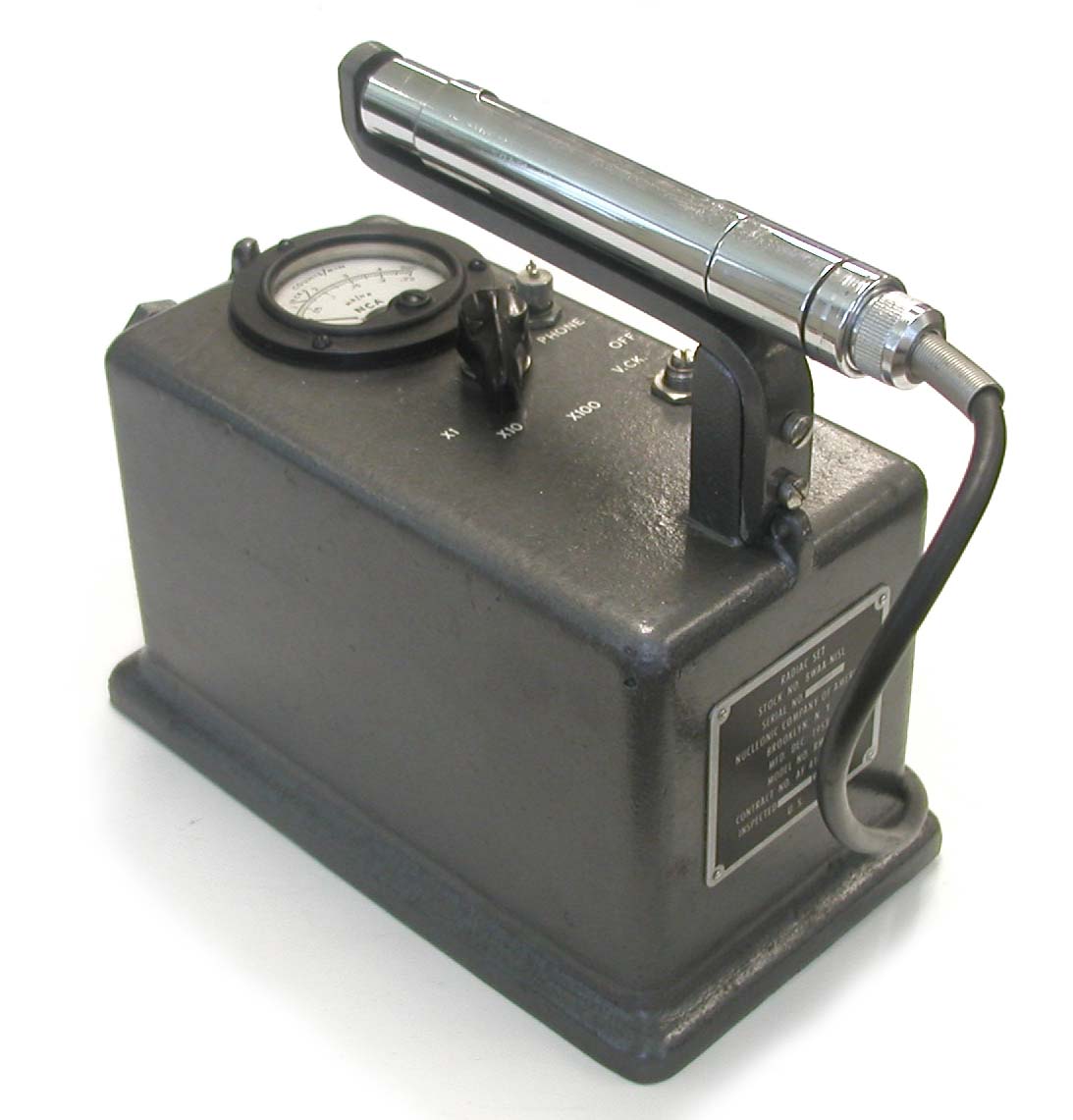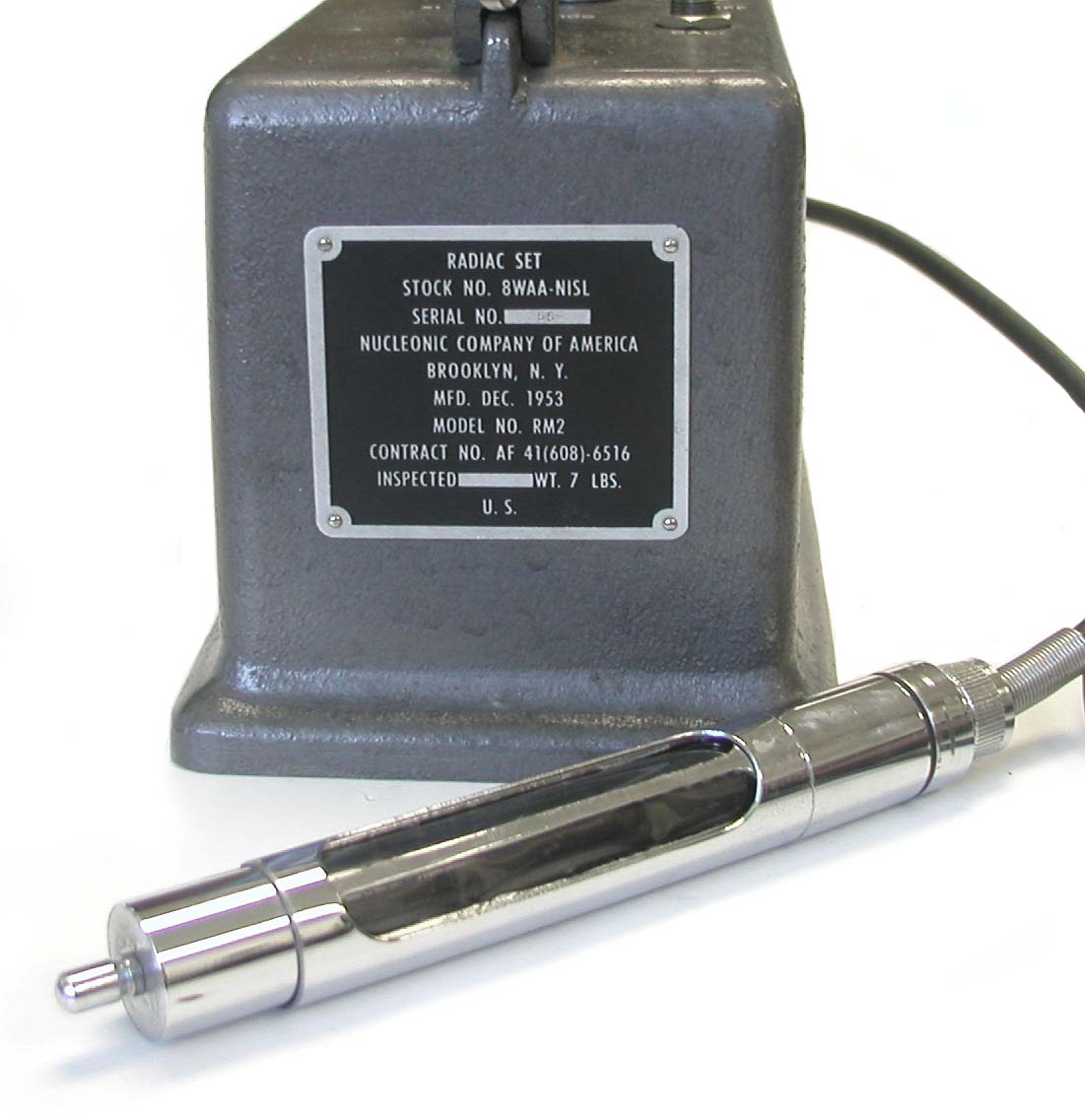 The Model RM2 GM survey meter was produced by the Nucleonic Company of America of Brooklyn New York. A plate on the end of the case indicates that it was manufactured December 1953. The plate also refers to "RADIAC SET" which suggests, along with the indicated Contract Number, that it was produced for the military. Despite this, I have not been able to find any indication in the literature that the RM2 was actually used by the military. In fact, I have not been able to find any references to the RM2 period. The closest is the following description (1954) of the RM2N, also known as the "Ore-Lokator:" "The NCA Ore-Lokator's many unique features include A patent pending means of checking accuracy of meter reading which makes this the only really reliable and accurate survey instrument. An electronic battery operated circuit that assures constant geiger tube voltage largely independent of the battery voltage—another essential feature for reliable instrument operation. Low drain circuit giving exceptionally long battery life—approx. 400 hours."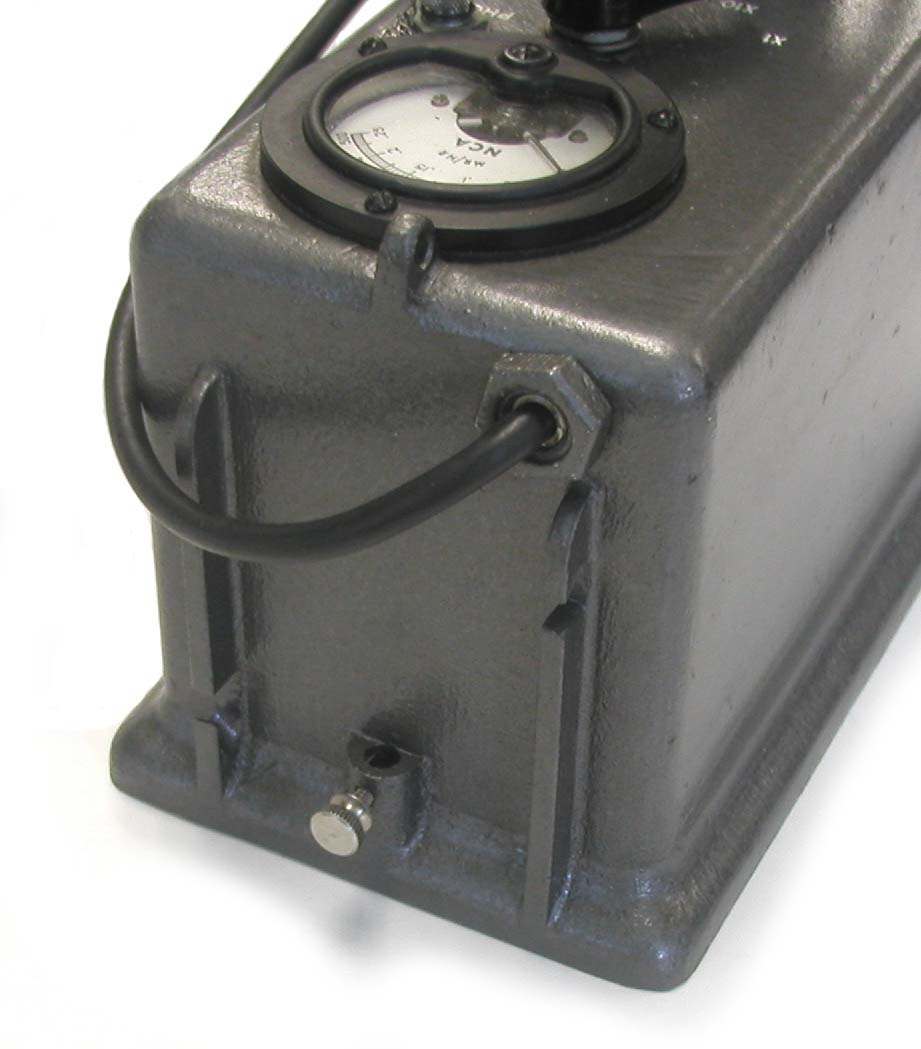 The RM2 differs from the RM2N in that the former lacks a flashing light that provides a visual indication of the count rate. It also lacks clasps to which a shoulder strap can be attached. In addition, the RM2N has a conventional probe holder whereas the probe on this example of the RM2 has a small projection that snaps into a connection at the front end of the carrying handle.
The front end of the RM2, shown in the photo to the right, is designed to hold something but I don't know what. A check source of some type?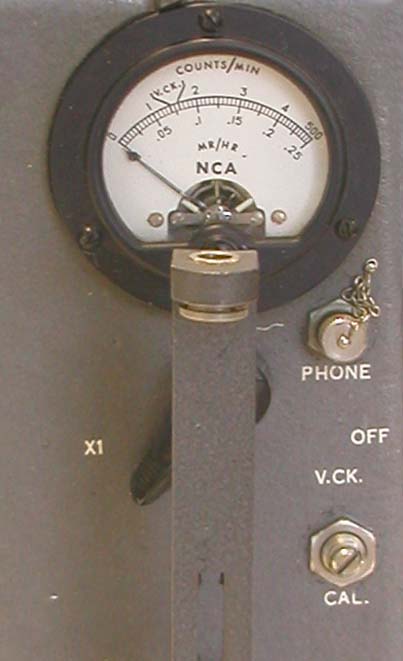 Detector: GM tube
Range: 0-500, 0-5,000 and 0-50,000 cpm, or 0-0.25, 0-2.5 and 0-25 mR/hr
Audio: No speaker but has jack for headphones
Batteries: ?
Size: 9 5/8" x 4 3/4" x 5" (without probe)
Weight: 7 pounds
Price: $149.50 in 1954 for the RM2N Ore-Lokator.
References
Advertisement for Model RM2N. Nucleonics. November 1954. Page 112.
Atomic Energy Commission. Model RM-2N. Radiation Measuring Instruments, RIB-8 (supplement 2). July 1, 1954. Page SGM-87A.