Sears Tower Model 6154 Pocket GM Meter (ca. 1955-1960)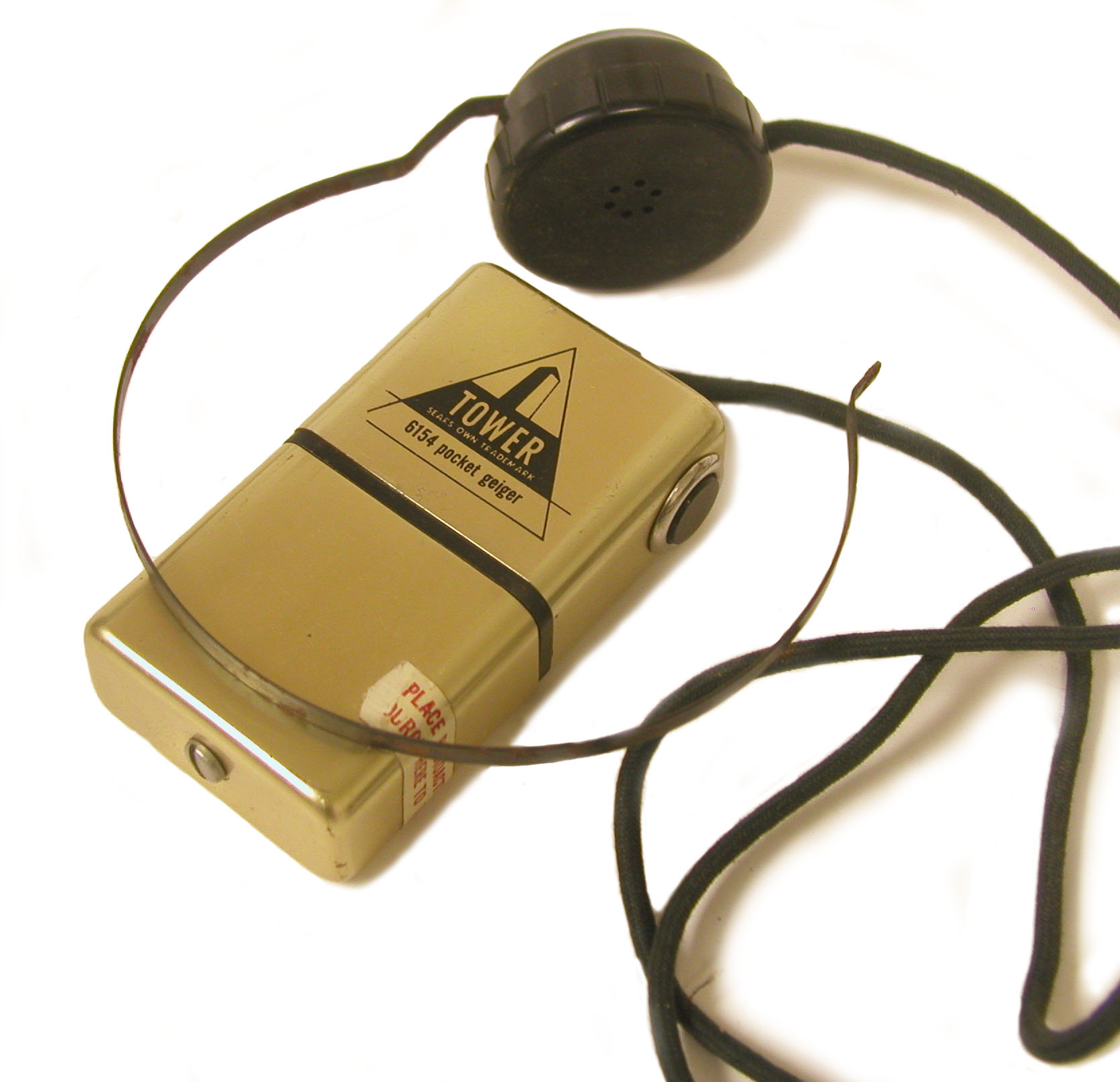 This GM survey meter was manufactured for the Sears Roebuck Company by El-Tronics Inc. of Philadelphia. A very similar instrument was sold under the El-Tronics name as the Model PR-1. The latter was described in a 1955 El-Tronics advertisement as follows: "Pocket Size Geiger Counter... Smallest, lowest priced Geiger Counter! Fits in pocket or clips to belt Radiation signals heard through earphone! Gold anodized aluminum case. Penlight battery. Model PR-1 - $21.95."
The photo to the right shows the original box that the instrument came in.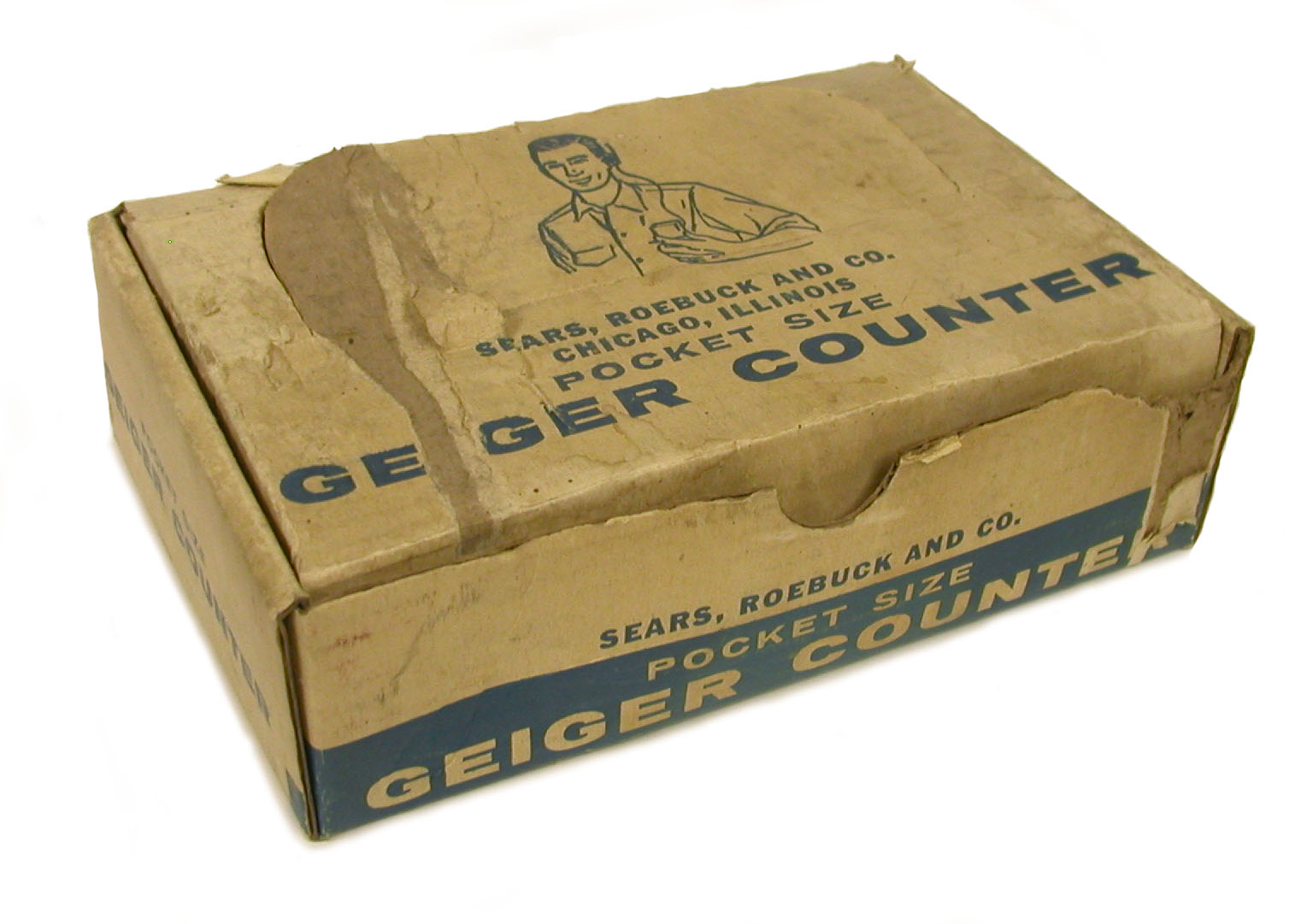 Detector: GM tube
Size: ca. 4" x 2 1/4" x 1 1/8"
Output: Headphone
Batteries: One 1 1/2 volt AA battery
Reference
Advertisement for El-Tronics PR-1. Saturday Evening Post. July 16,1955. Page 87.