Sears Tower Model 6156 GM Meter (ca. 1955-1960)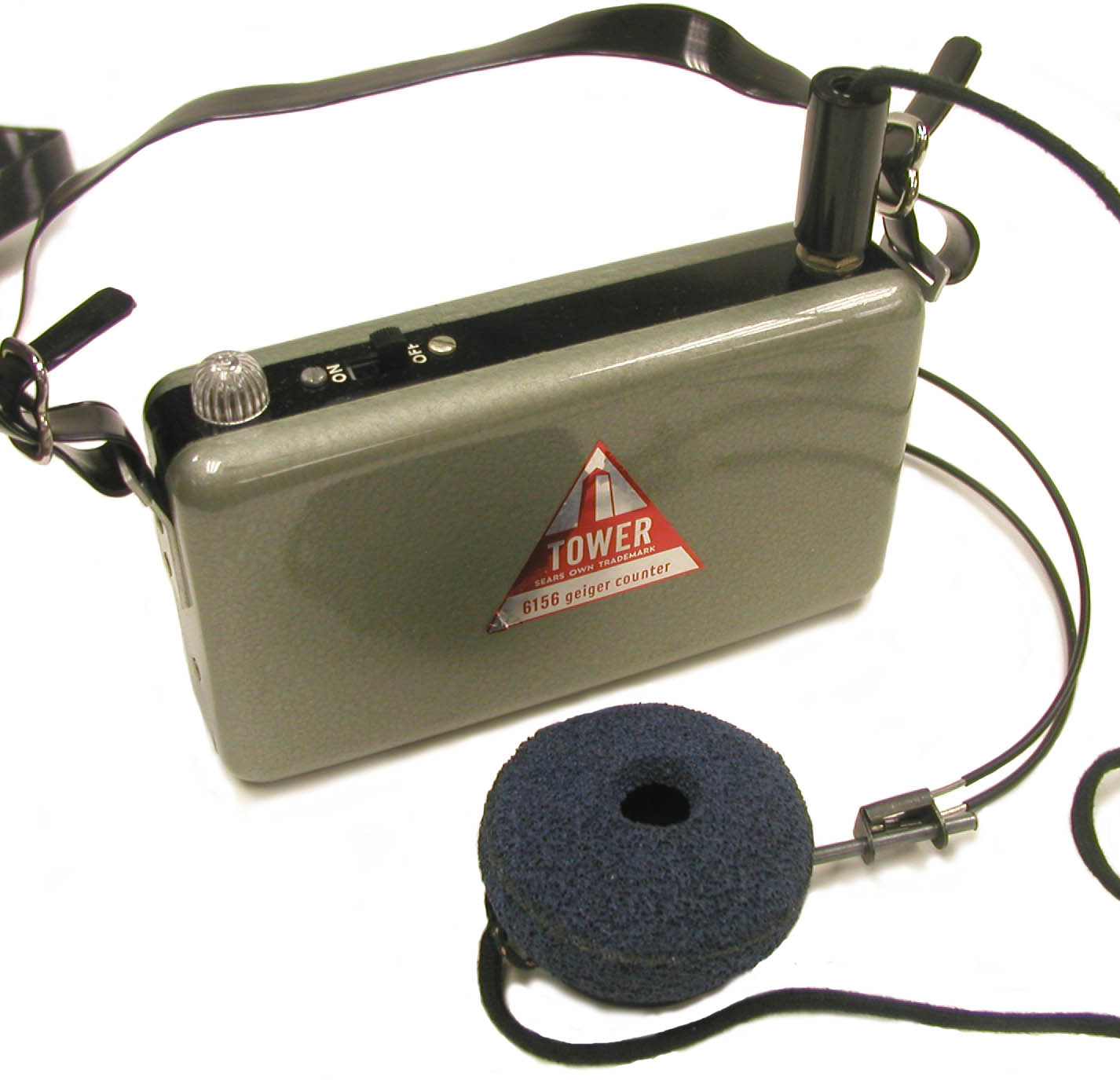 This GM survey meter was manufactured for the Sears Roebuck Company by El-Tronics Inc. of Philadelphia. A very similar instrument was sold under the El-Tronics name as the Model PR-4. The latter was described in the Atomic Energy Commission Instrument Catalog as follows: "Light weight field geiger survey meter for location of radioactive ores; provides visual and audible indication of radioactivity by flashing neon light and loud clicks in phones."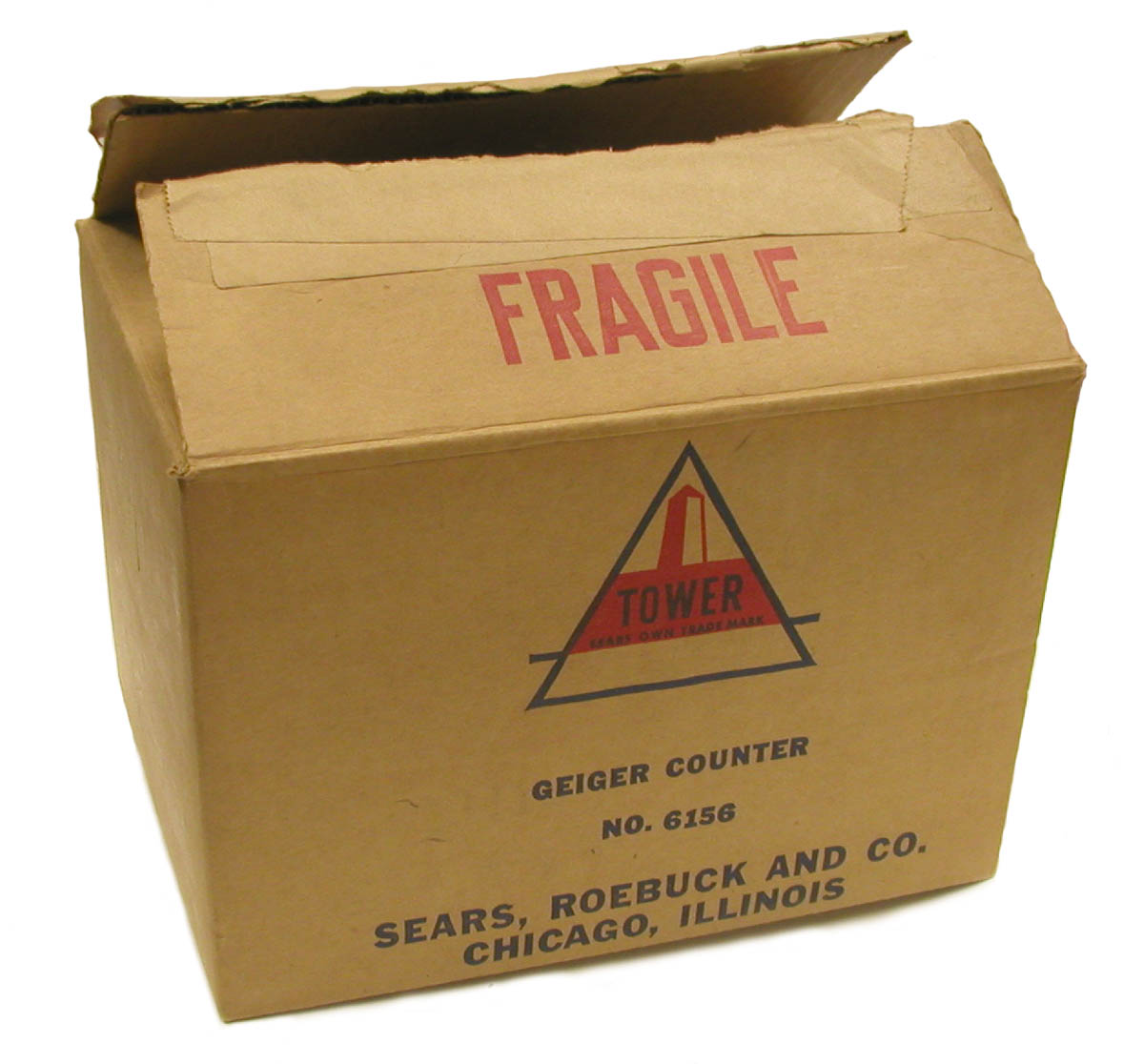 The GM tube is mounted inside the case at the bottom. It is covered by a thin mylar (?) window.
Detector: GM tube, 30 mg/cm2 wall
Size: ca. 4" x 7" x 1 3/4"
Weight: ca. 3 lbs.
Output: No speaker, but it has a phone jack and a small light that flashes according to the count rate
Batteries: Two 1 1/2 volt
References
Sears Roebuck & Co. Instructions for Geiger Counter Model 6156. No date.
Atomic Energy Commission. (El-Tronics PR-4), AEC Radiation Measuring Instruments, RIB-8 (supplement 2) July 1, 1954, page SGM-110A.