Sears Tower Model 6158 GM Meter (ca. 1955-1960)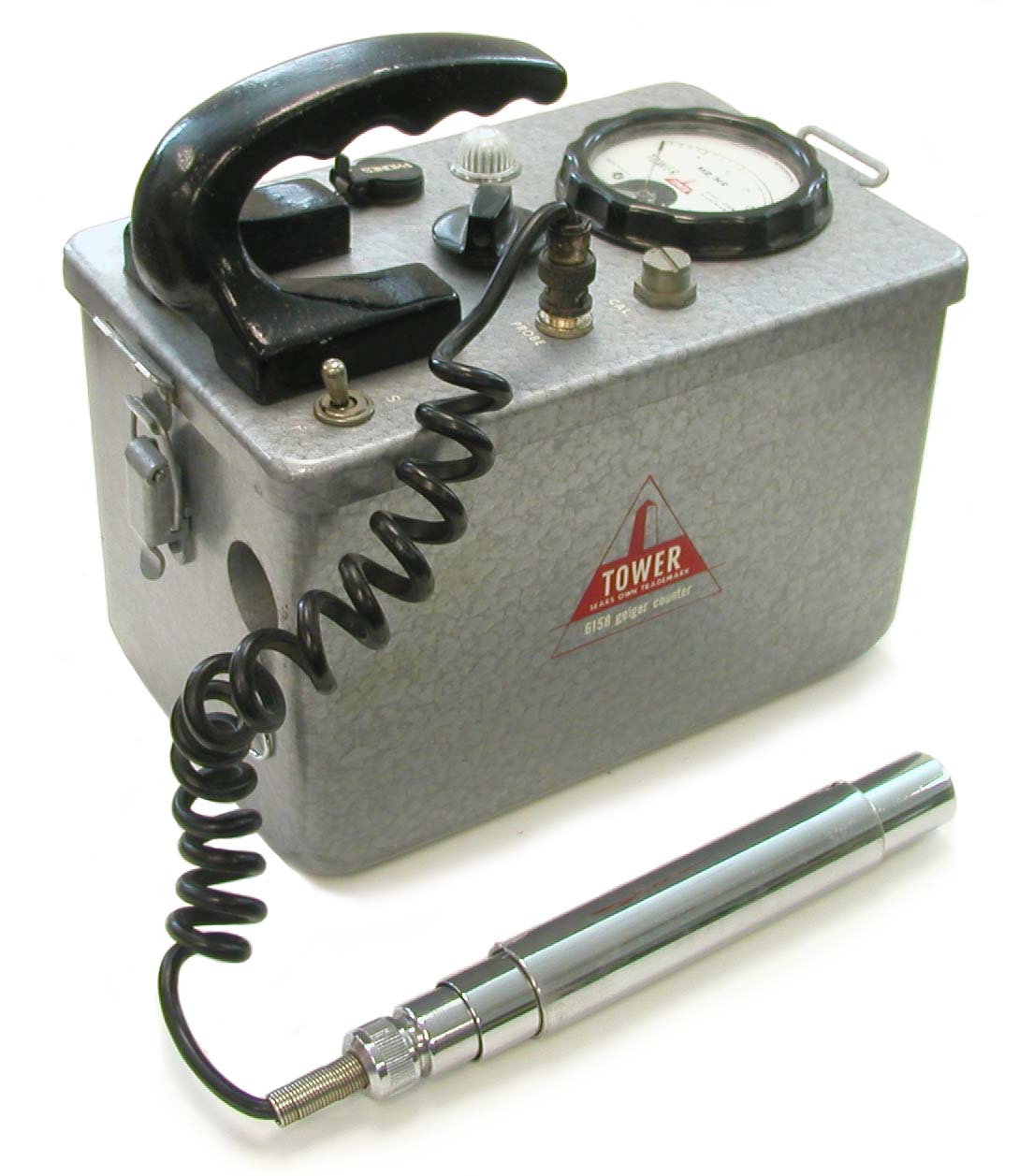 This GM survey meter was manufactured for the Sears Roebuck Company by El-Tronics Inc. of Philadelphia. A somewhat similar instrument was sold under the El-Tronics name as the Model PR-6. The latter was described as follows: "All purpose discriminating type geiger counter for field survey and laboratory applications; designed along military requirements, extremely sensitive and rugged, unit is of waterproof construction." The schematic in the bottom of the unit is identified as being for the El-Tronics Models PR-6 and PR-7.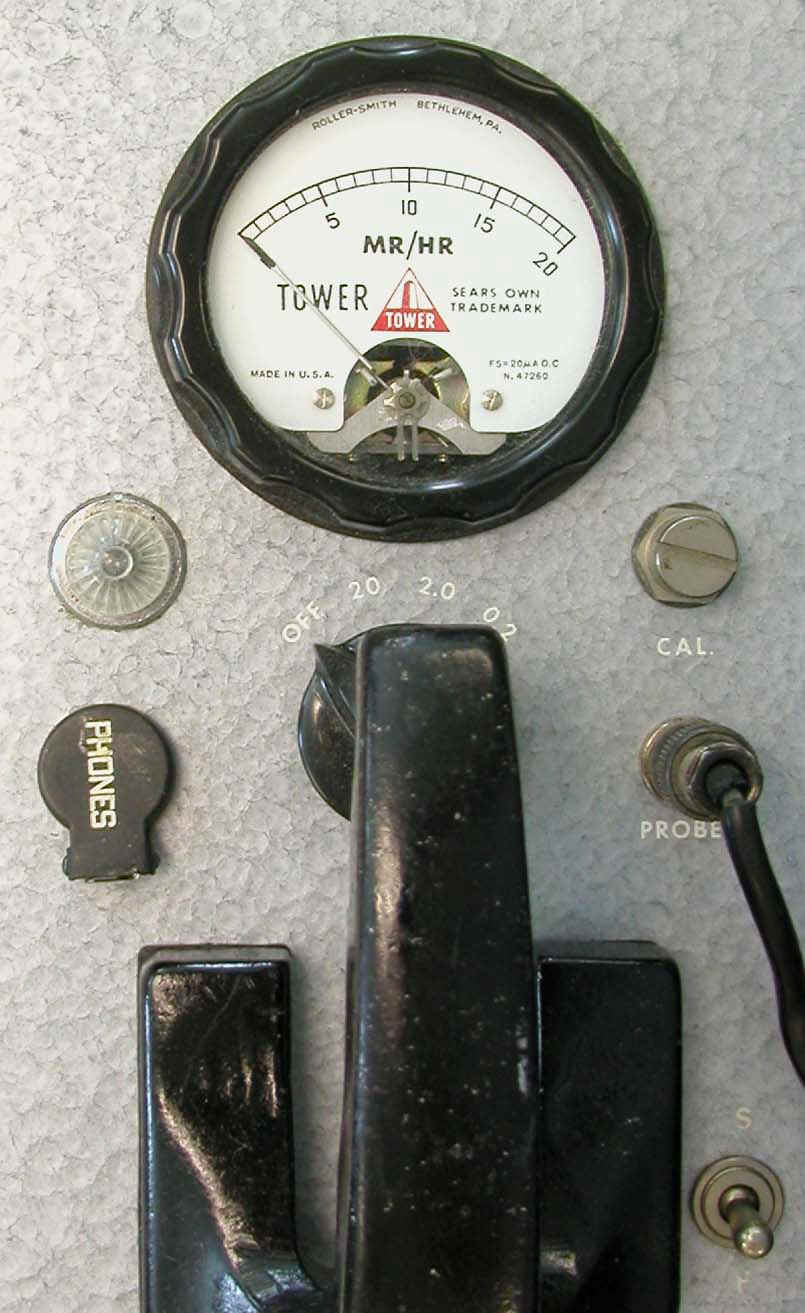 When not in use, the probe is stored in an internal compartment the opening of which can be seen on the left end of the case in the above photo.
Detector: GM tube, 30 mg/cm2 wall
Range: 0-0.2, 0-2.0, 0-20 mR/hr
Size: ca. 8 1/4" x 5 1/4" x 5 1/4"
Weight: Seven lbs
Output: No speaker, but it has a phone jack and a small light that flashes according to the count rate
Batteries: Two 67 1/2 volt, one 1 1/2 volt
Although they are not shown, this unit came with headphones, a plastic shoulder strap, and a check source.
References
Atomic Energy Commission Radiation Instrument Catalog, Catalog No. 2, Part 2, page date July 1, 1950, page SGM-112A.
Sears Roebuck & Co. Instructions for Geiger Counter Model 6158. No date.