Shelby Instrument Company "Gammascope" Geiger Counter (ca. 1955)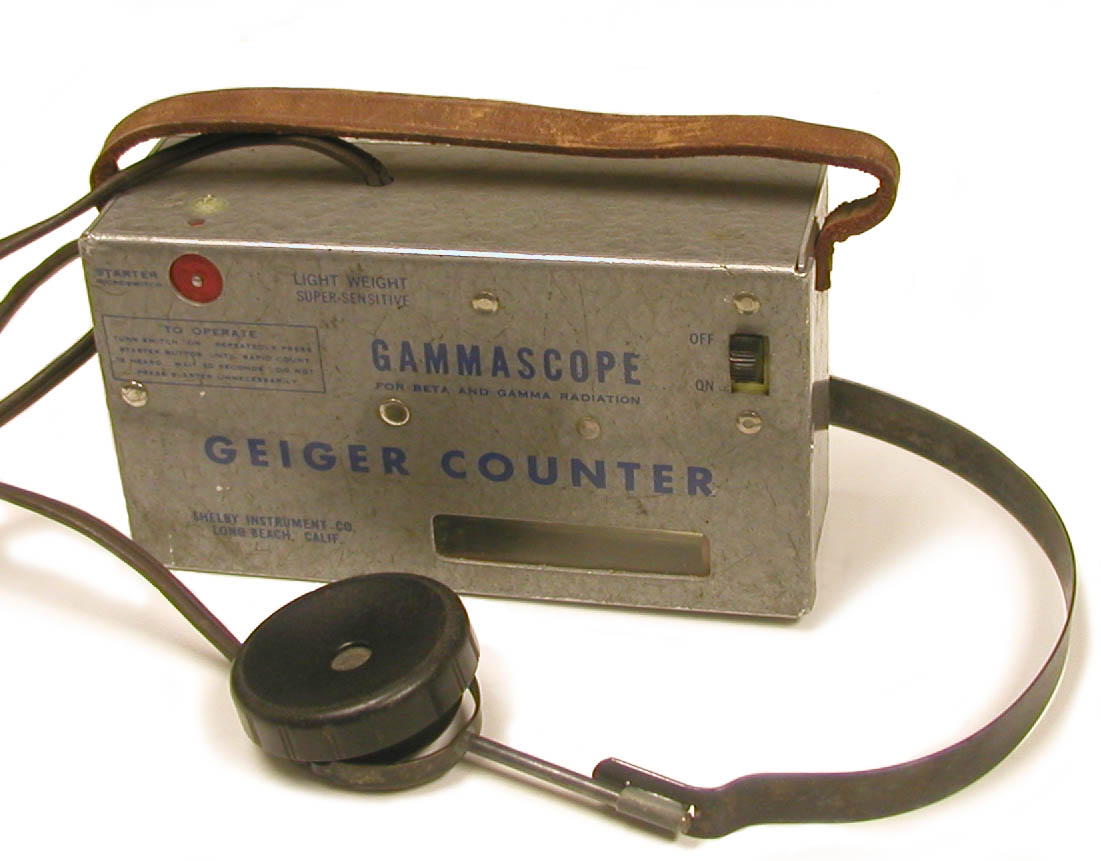 The "Gammascope was manufactured by the Shelby Instrument Company of Long Beach California. It is one of those inexpensive simple Geiger counters for someone who wanted to try their hand at prospecting for uranium.
The radiation levels were indicated via headphones—there is no meter to display the data. The only controls are the on/off switch and the Starter microswitch (photo below right). 
The GM tube is located inside the case at the bottom. As can be seen in the photo, there is a thin plastic window on the bottom and side of the case to provide some sensitivity to beta particles.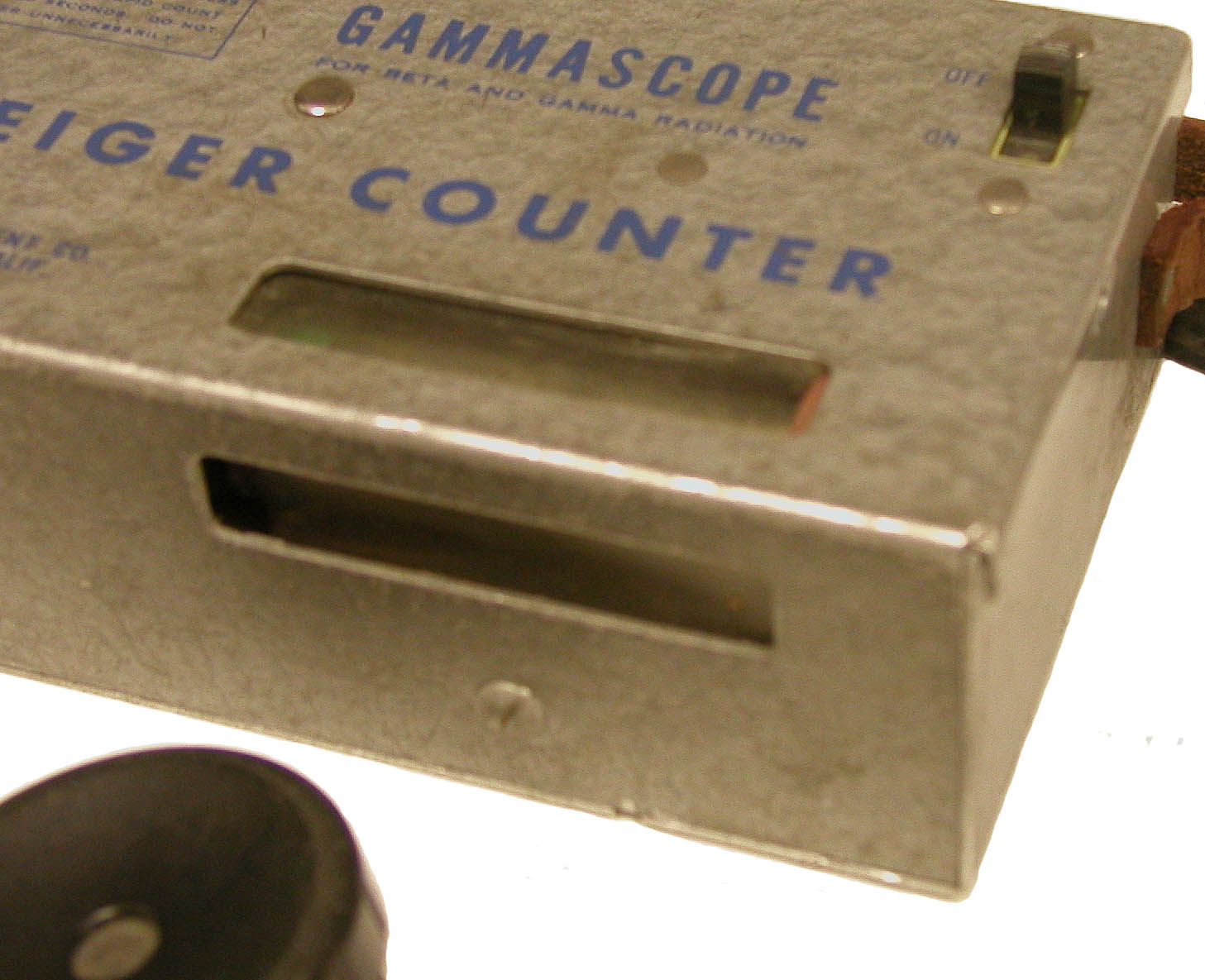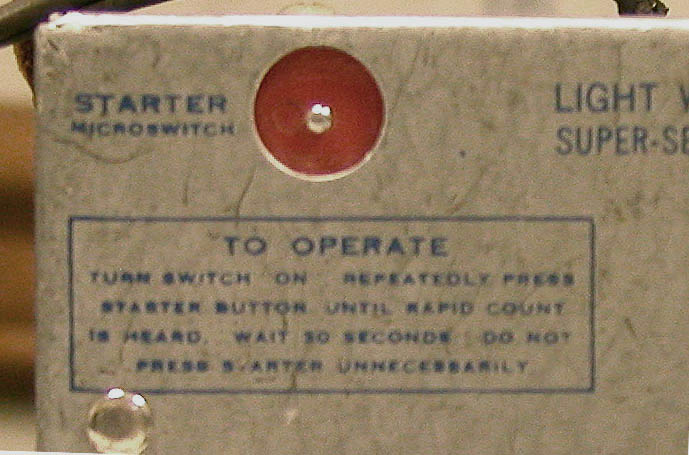 Quoting a 1955 advertisement: "All you need is a GAMMASCOPE geiger counter. Sensitivity equal to most counters costing $250 and up."
Detector: GM tube, Victoreen 1B85
Batteries: Two ?
Size: 6 1/4" x 3 1/2" x 2"
Weight: ca. 1 lb
Price: $49.95
Kindly donated by Phil Jarrett.