Sylvania Model U-235 Radio-GM Combo (ca. 1955-1960)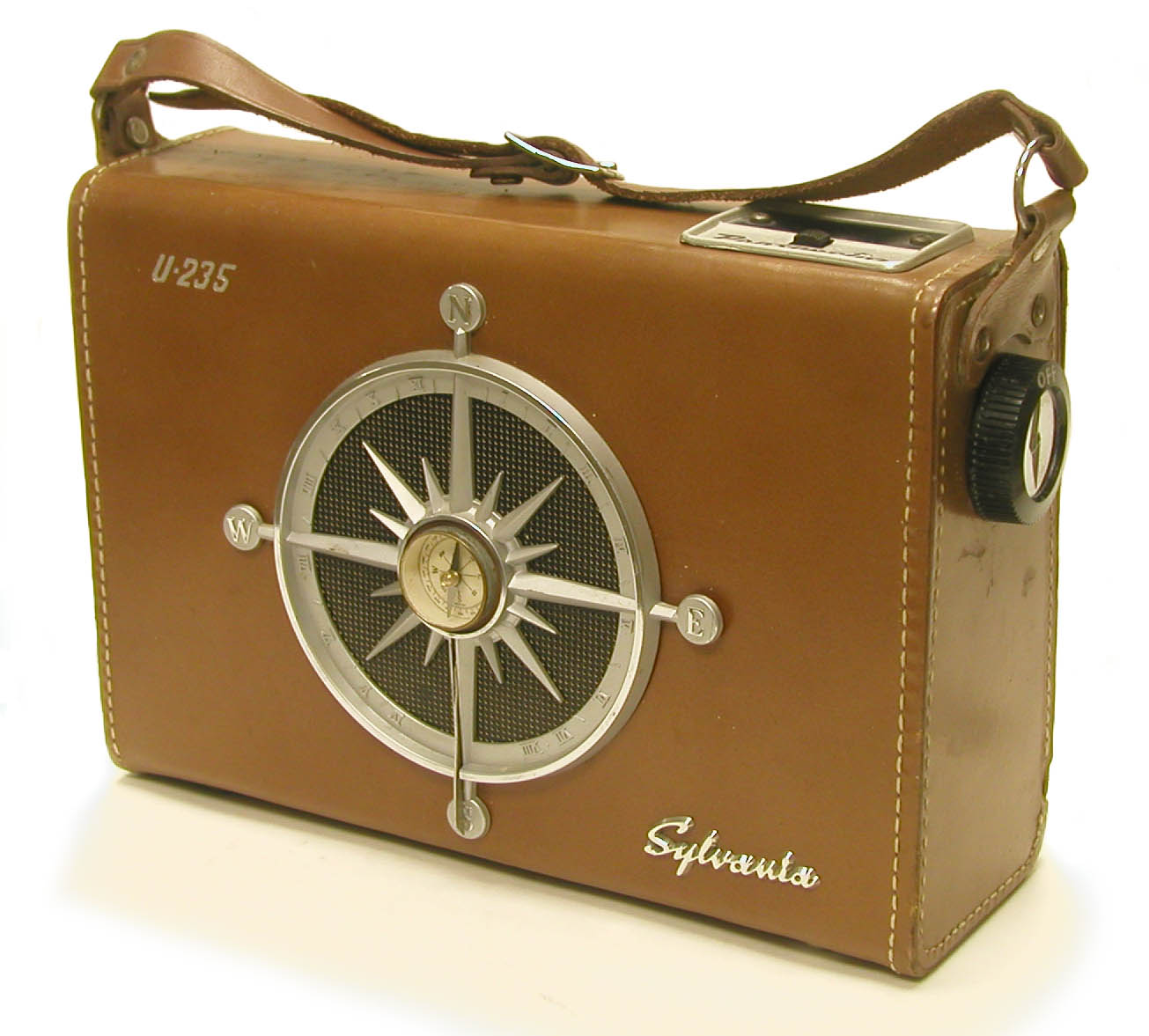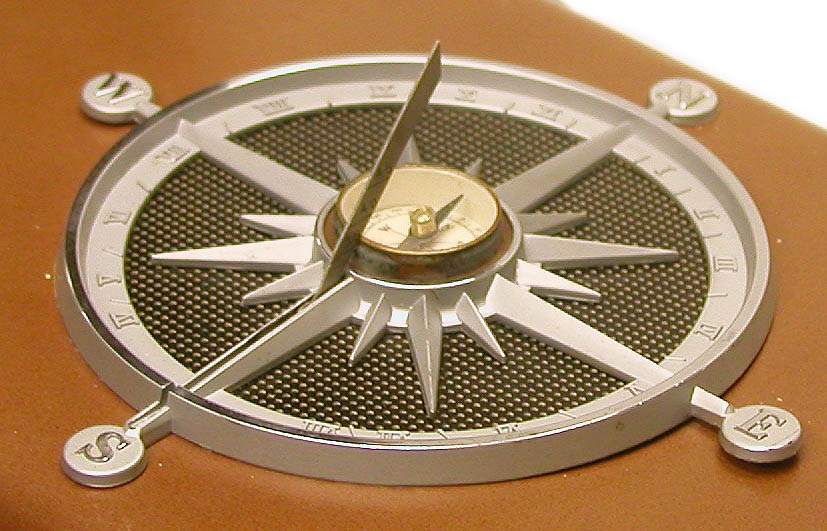 The Model U-235 "Prospector" was manufactured by the Sylvania Company of Buffalo New York between 1956 and 1960. It is something of a novelty item: a combination radio and GM detector. It even has a compass and sundial (photo to right)! I can't imagine that this is something that a real prospector would take seriously, but there is no denying that it sure is neat.
To operate the Geiger counter, you charge it by pushing the black button on the top of the unit (upper right in top photo). The detector output is indicated by a flashing neon light located next to the button.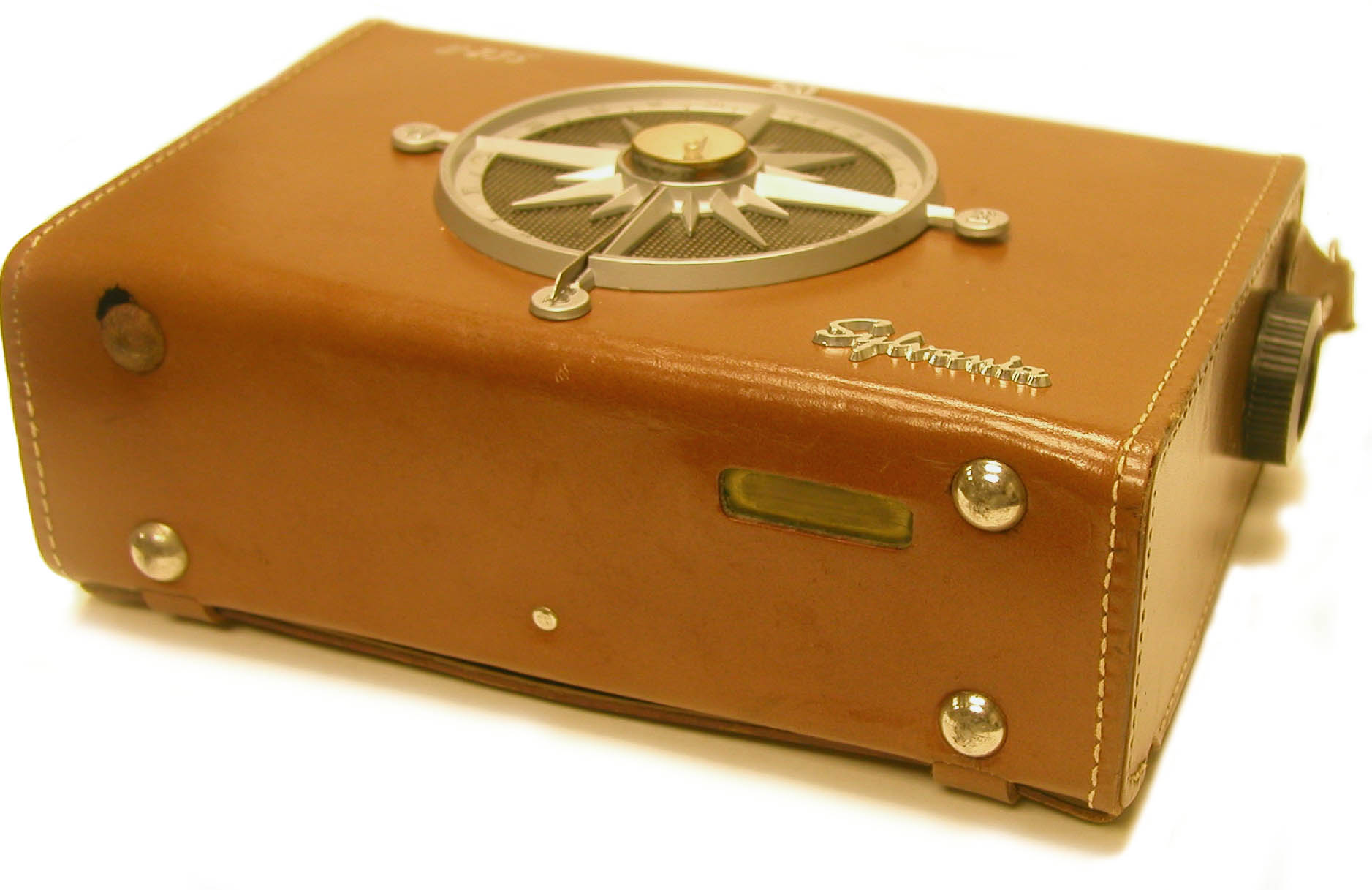 Detector: VG18 glass-walled located on inside bottom of the case. See the detector window in photo to left.
Size: ca. 3" x 10" x 6 1/2"
Batteries: Two 1 1/2 volt "A" batteries, one 90 volt "B" battery. Can also operate from a 110 volt AC-DC supply.
Kindly donated by Bob Lewis.
Reference
Sam's Photofact for Sylvania Model 3401 (Ch. 1-612-1)