Victoreen Model 389 "Thyac" (ca. 1950-1955)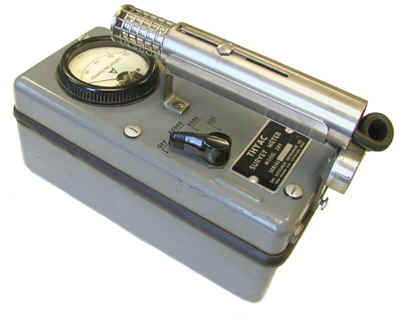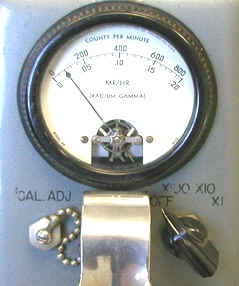 The Victoreen Model 389 "Thyac" was a popular lightweight GM survey meter for low intensity beta and gamma radiation. The Thyac did not have a speaker but it did come with a headphone jack. The power supply employed a regulated voltage vibrator. In some cases, a uranium check source came with the instrument. The case was made of laminated plastic (fiberglass).
The Thyac was replaced by the Thyac II (Model 489) ca. 1960, the Thyac III and eventually the Thyac IV.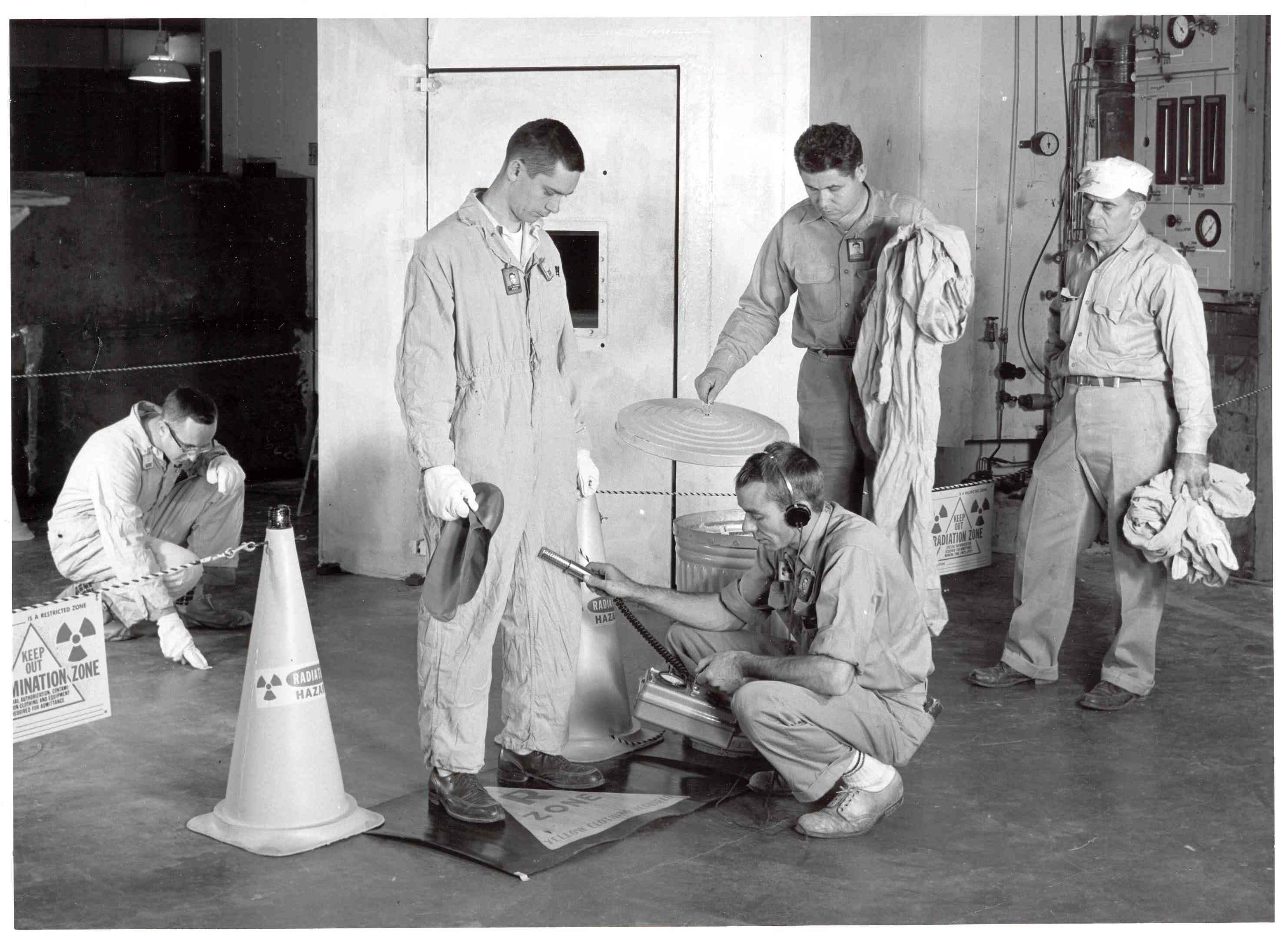 Detector: Thin-walled aluminum GM detector (model 1B85 tube, Thyrode)
Range:
0-800, 0-8,000 and 0-80,000 cpm
0-0.2, 0-2.0, 0-20 mR/h
Size: 9.5" x 4.5" x 6.5"
Weight: 5.5 pounds
Batteries: One 1.5 volt and one 4.5 volt
Controls: Single switch
The following AEC photo shows the Thyac in use.
References
Atomic Energy Commission Radiation Instrument Catalog, Catalog No. 2, Part 2, page date July 1, 1950; page SGM-52A.
Victoreen Instruction Manual for Thyac Model 389.
Model 389 Thyac Nucleonics September 1950 inside cover, Nucleonics January 1951 p 91; Nucleonics July 1952 inside cover. Nucleonics August 1953 p 72.
Model 389C, Nucleonics April 1958 p 139; improved some data Nucleonics May 1953 p 389C 75; Nucleonics April 1958 p 139.
Model 389F, Nucleonics May 1954 p 81.