Victoreen Model 641 "Combination Counter" (ca early 1960s)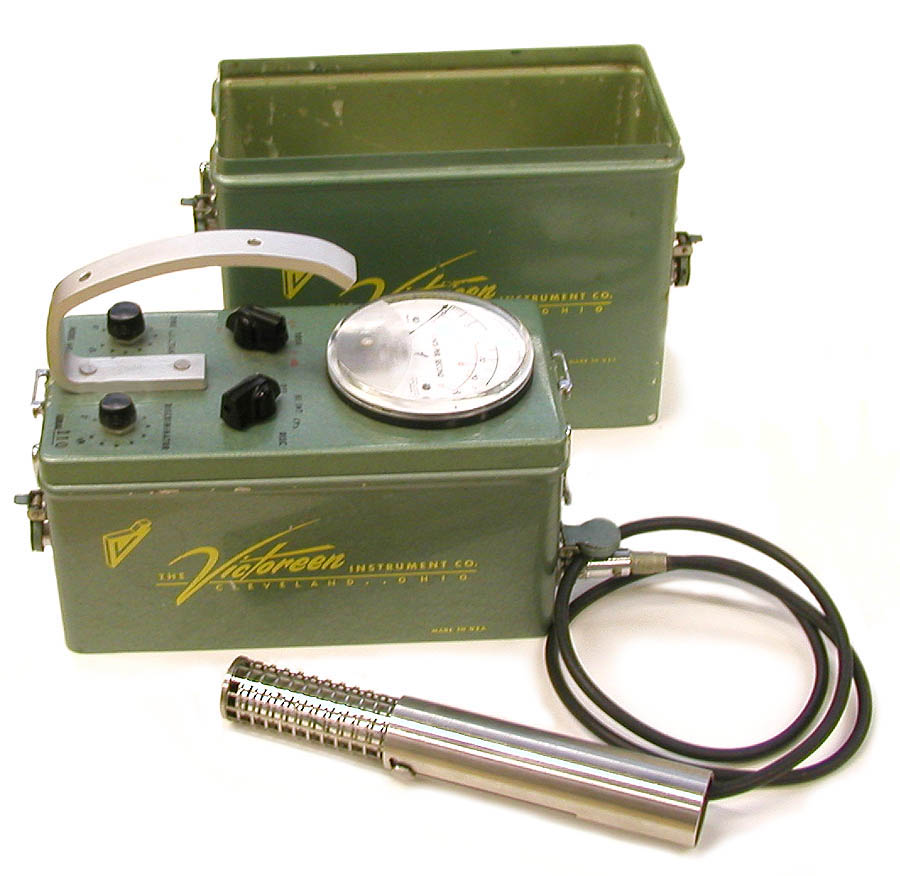 The Model 641 "combination counter" shown here was manufactured by the Victoreen Instrument Co., of Cleveland, Ohio, probably in the early 1960s.
A Victoreen produced brochure describes it as follows: "A two-in-one counter which combines both scintillation sensitivity and low-level geiger counter detection for beta and/or gamma measurement—IN A SINGLE INSTRUMENT. Either the sensitive 1 1/2" x 1" internal scintillation detector or the external geiger detector hand probe may be used art will. Covers the entire range of survey requirements at a fraction of the expense of two separate counters. Counts to 1,800,000 per minute. Variable time constant. Fourteen overlapping ranges." Its application is identified as "Professional use by geological survey teams, mining engineers, and others in radiation detection measurements."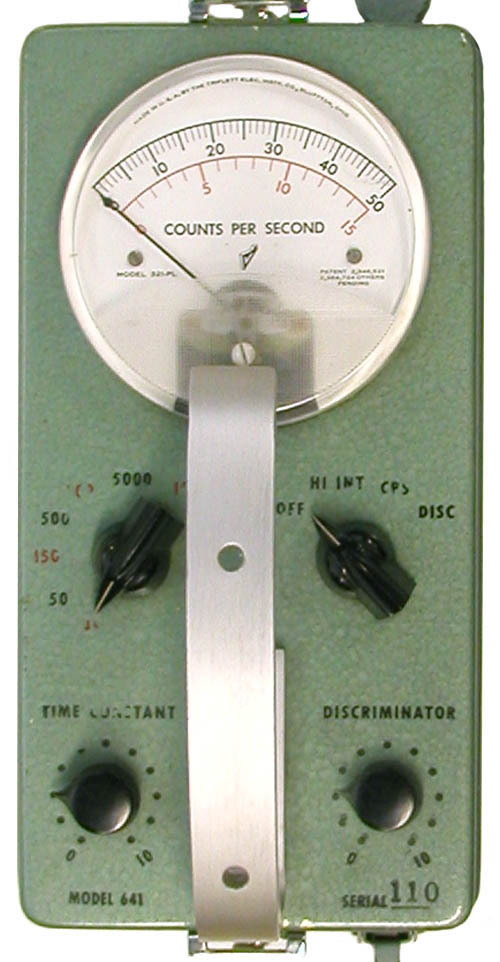 There were four versions of the Victoreen Model 641. The Model 641 SIGE had a large case (like that towards the back in top photo) with the NaI detector in the bottom and a jack for the external GM. The other three versions used a smaller case (like that toward the front in the top photo). The Model 641 SI had an internal NaI detector with no external plug for a GM, the Model 641 GE employed an external GM probe only, and the Model 641 SE employed an external NaI gamma scintillator only.
Why this example, a Model 641 SIGE, came with two cases is not known.
The discriminator control (lower right in photo to left) was used with the NaI scintillator detector as a means to facilitate uranium-thorium discrimination.
Detectors:
VG-31 1200 volt GM detector (this example came with a 1B85 tube)
1 1/2" x 1" NaI detector located in the bottom of the larger of the two cases
Range: 0-15, 0-50, 0-150, 0-500, 0-1500, 0-5000, 0-15,000 counts per second. Why the manufacturer's literature states that there are 14 overlapping ranges and that it counts up to 1,800,000 cpm is a mystery. Probably a mistake.
Audio: Headphones, no speaker
Size:
ca. 4" x 9" x 7" (large case, not including handle)
4" x 4 1/2" x 7" (small case, not including handle)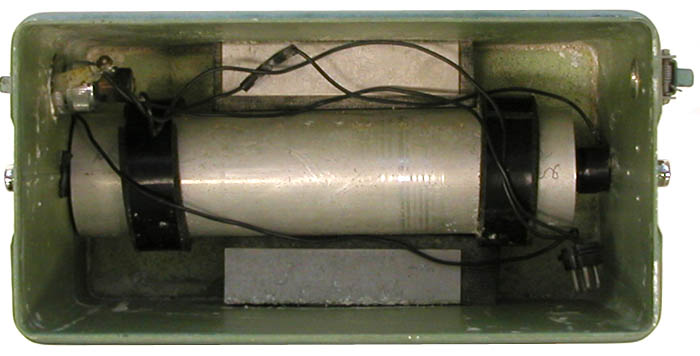 Weight: 8 1/2 lbs
Batteries: One 76 1/2 volt and three 1 1/2 volt batteries
Reference
Victoreen Instrument Company Brochure. Portable Radiation Survey meters. No date.