Victoreen Model 592B "Gamma Dose Rate Meter" (ca. 1960)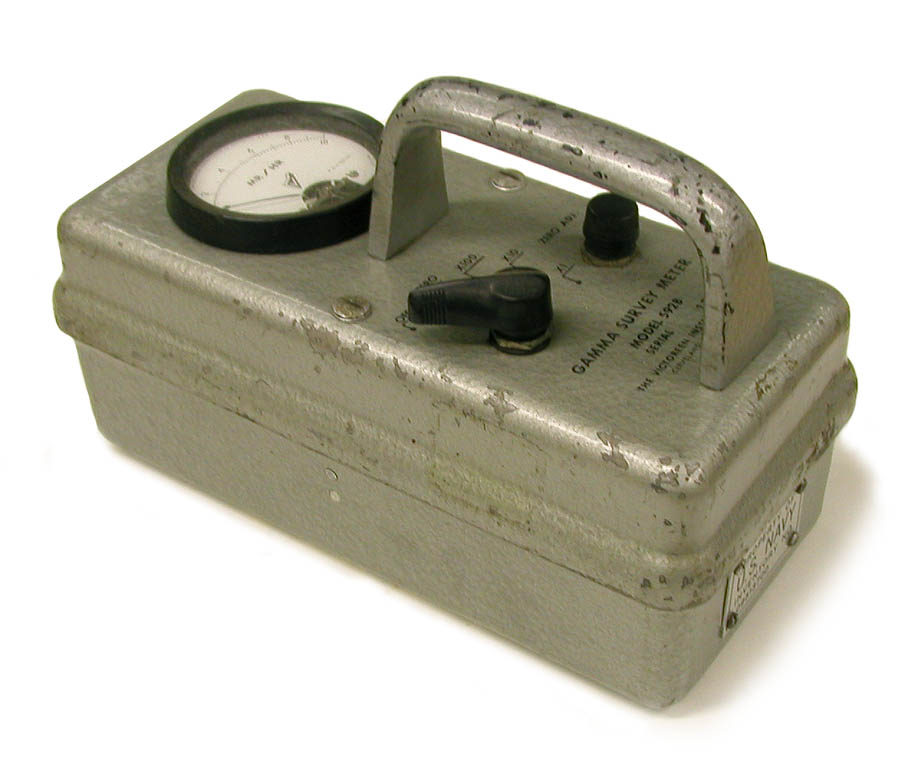 The company literature stated of the Victoreen Model 592B Gamma Dose Rate Meter: "This instrument is ideal for the determination of leakage and true dose rate associated with X-ray installations; radioisotopes in laboratories, hospitals and industrial concerns. It provides an ideal means for leakage measurements required by certain regulatory agencies." The electronics were described as follows: "two stage d.c. amplifier circuit, 100% negative feedback... all high impedance circuitry is hermetically sealed. Range switching done in low impedance portion of circuit."
Victoreen claimed that its "superior independence and accuracy is the result of 30 years experience and ion chamber "know-how" coupled with the finest of calibration facilities."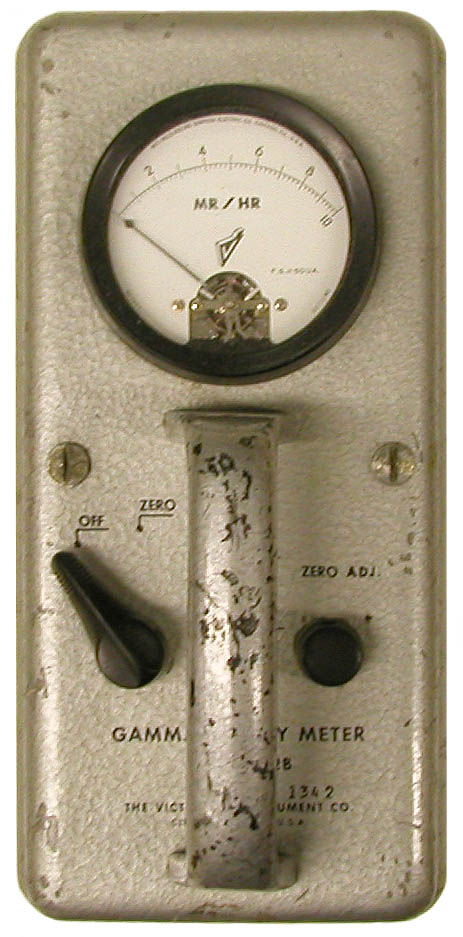 The Models 592 and 592A seem to have been introduced in 1954. The Model 592 had ranges of 0-10, 0-100 and 0-1000 mR/hr (just like the 592B) while the Model 592A had ranges of 0-5, 0-50 and 0-500 mR/hr. The earliest reference I have found for the Model 592B is a 1959 brochure.
Detector: Ion chamber
Range: 0-10, 0-100 and 0-1,000 mR/hr
Size: 10" x 4.75" x 4" (not including handle)
Case: Reinforced fiberglass described as "water-tight, extremely light and less radiation opaque"
Weight: 4.75 pounds
Batteries: Three 1.3 volt and six 22.5 volt
Controls: Range switch and zero adjust (I am not sure why the zero adjust is missing the standard guard)
References
Victoreen Portable Radiation Survey Meters brochure, Form 3044B, no date.
Victoreen Nuclear Instrumentation Catalog, Bulletin C, 1959.
Victoreen brochure "Survey Meters, Dosimeters" Form 3038-61, 1961.
Victoreen advertisement. Health Physics January 1967, p. 1;