Beckman Model MX-2 (ca. 1947-1949)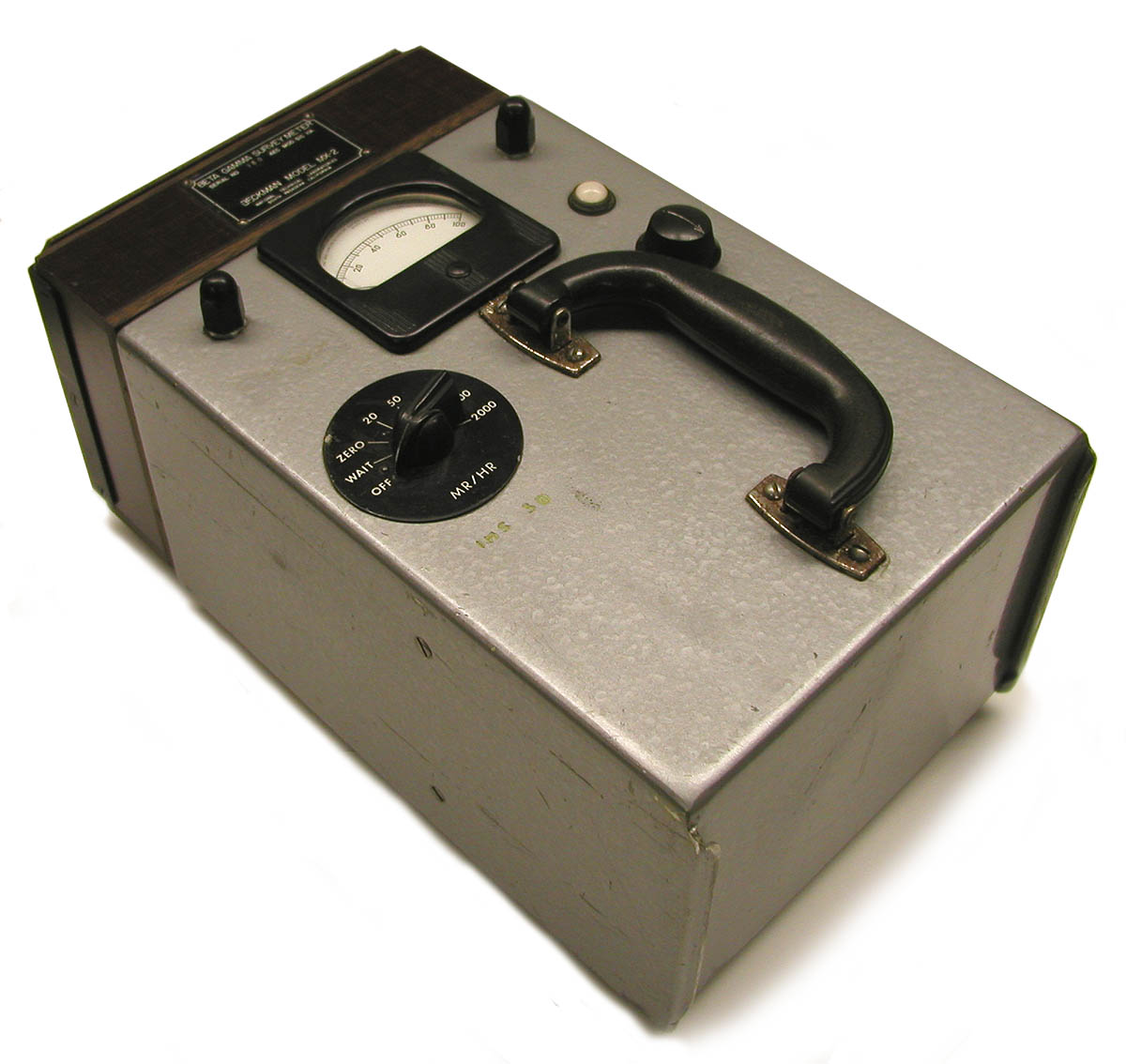 The Beckman Instruments MX-2 was an ion chamber developed shortly after WW II for beta-gamma measurements. Despite its large size (7.5" x 6.5" x 12.5") and weight (13 lbs), it was relatively popular. It had five ranges: 0-20, 0-50, 0-200, 0-500 and 0-2000 mR/h and the 800 cc chamber employed a removable 1/8" bakelite beta shield.
Because it was similar in its circuit and operation to the Zeus, it was sometimes given that name (e.g., Nucleonics December 1948, p. 53). The original Zeus was developed at the Metallurgical Laboratory in Chicago during WW II but never manufactured commercially in its original form. The main difference between the two instruments was that the Zeus was calibrated for alpha counting as well as beta-gamma work. The earliest published references I have found for the Beckman MX-2 is a description on page SIC-11A of the AEC Radiation Instrument Catalog (April 1948) and the description in the May 1948 issue of the journal Nucleonics.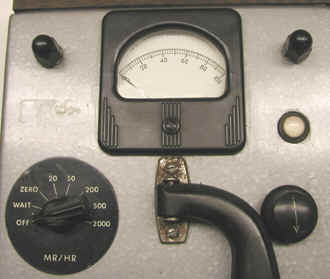 The probable date of manufacture for the example on display is 1947-1948. The manufacturer is identified as National Technical Laboratories of South Pasadena California. In 1949, the company changed its name to Beckman Instruments.
MX-2s donated by the California State Radiologic Health Branch courtesy of Donna Sutherland and by the North Carolina Division of Radiation Protection courtesy of Johnny James.
References
Atomic Energy Commission. Radiation Instrument Catalog, Catalog No. 2, Part 2, page date April 1, 1948; page SIC-11A.
Davis, D.M. Health Physics Division Instrument Manual, ORNL-332, June 1949, p. 32.