Beckman Model MX-5 (ca. 1949-1955)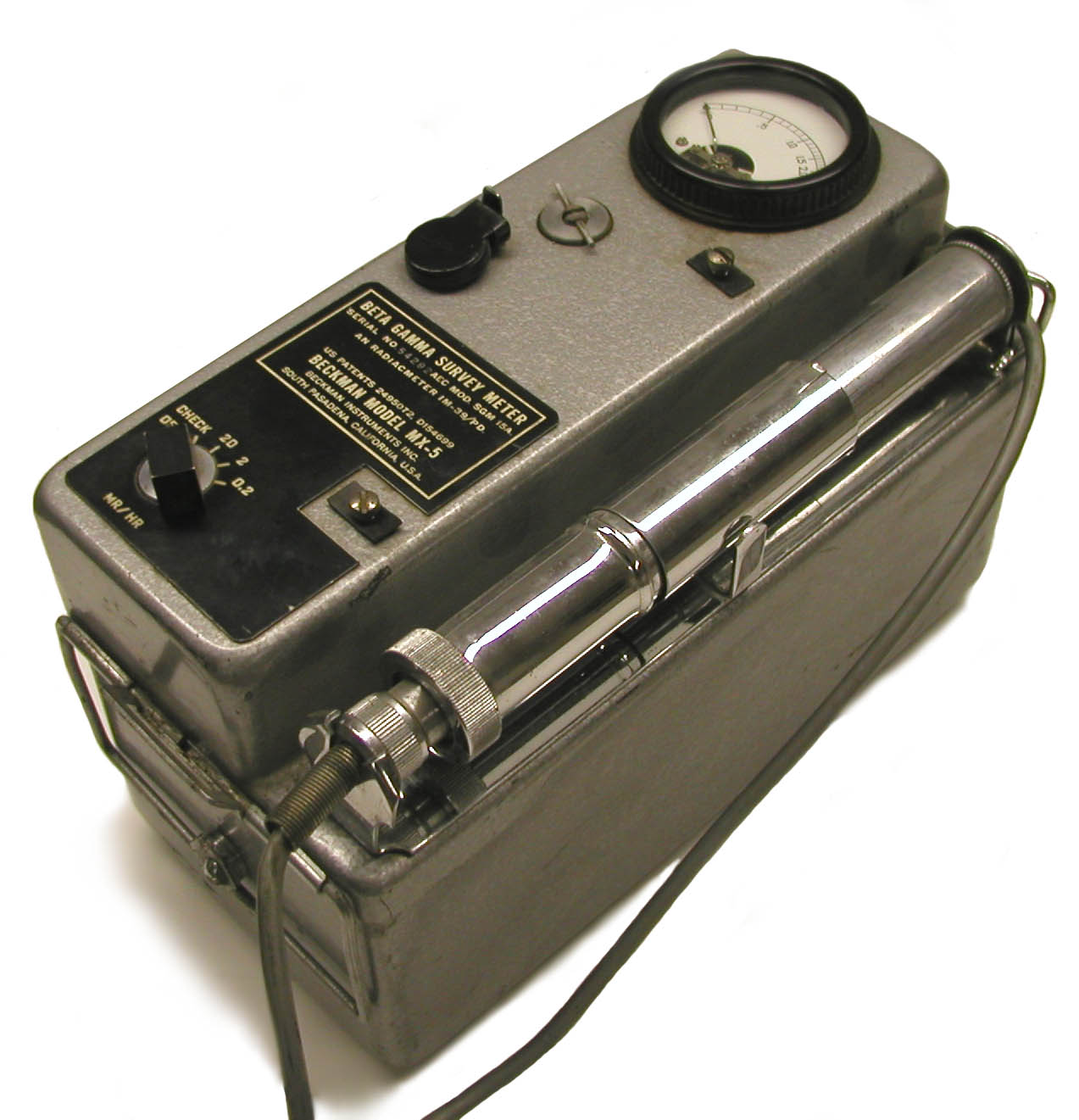 The MX-5 is a waterproof portable battery operated Geiger Mueller detector approximately 4.5" x 5.25" x 9.25" in size. It weighs 9 lbs. The wall of the GM tube (RCL Mark 1 Model 20) is 30 mg/cm2 thick while the probe employs a 1/32" thick sliding brass beta shield. A covered jack is provided as a connection for headphones—the instrument does not employ a speaker. The high voltage can be adjusted from 900 to 990 volts as a means to optimize the GM tube's performance and to compensate for an aging battery.
It employs the three most common ranges for survey meters of this vintage: 0-0.2, 0-2.0, and 0-20 mR/hr.
This particular example was probably manufactured between 1949 and 1955. Sometime since then, the handle disappeared. Not entirely unexpected, when you reach 50 years of age, things start falling off. The Technical Bulletin that came with the instrument is dated March 1948 and the manufacturer is identified as Beckman Instruments Inc., the name the company adopted in 1949. It had previously been known as National Technical Laboratories.
Donated by the University of Kansas courtesy of Michael Lemon.
References  
Advertisements: Nucleonics February 1948 p 68; Nucleonics May 1948 p 19;
Beckman Bulletin 192-A, March 1948;