Cutie Pie from Hanford (ca. 1955-1960)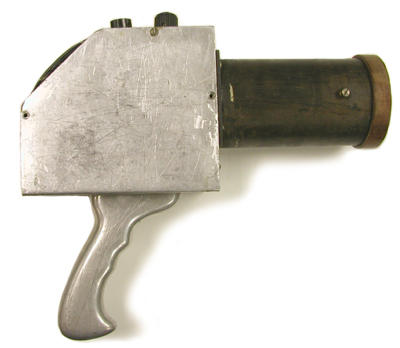 This version of the Cutie Pie was designed at Hanford and manufactured offsite under contract. It has the designation "C.P. H-4-2209" stamped on the case. The CP stands for Cutie Pie and the H stands for Hanford. This particular design was introduced in 1954, as such I would guess that it dates from 1955 to 1960. In 1975, Hanford replaced these units with Eberline RO-3 ion chambers.
There are only two operating controls: a zero adjust and the range selector. The latter permitted a choice of three ranges: 0-50 mR/h, 0-500 mR/h and 0-5,000 mR/h. Each scale had its own calibration adjustment.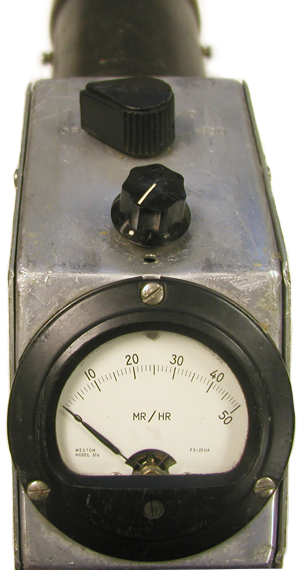 The brown ring on the front end of the chamber holds a thin plastic (mylar?) window in place. I was told that it was inspired by the rings used to hold cloth for needlepoint work.
The original description of the Cutie Pie can be found in the following declassified Manhattan District publication: C.O. Ballou, "Cutie Pie, A Portable Radiation Instrument" MDDC-997 (9/22/45).
Donated by Ron Kathren.
References
Ron Kathren, personal communication.