Keleket Model K-800 Survey Meter (1949-1951)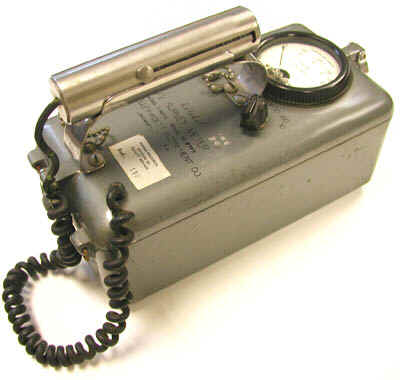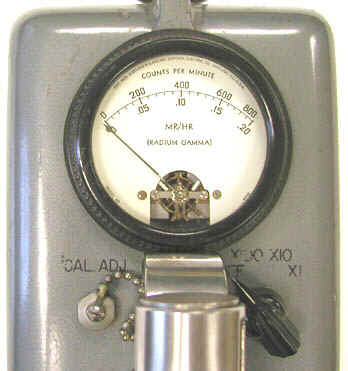 The Model K-800 GM survey meter was manufactured by the Kelley-Koett Manufacturing Company of  Covington, Kentucky. It was a rugged instrument: immersion-proof, shock-proof and it came in a heavy-duty aluminum case.
Quoting the manufacturer: "For monitoring, for geological or contamination survey... in plant, laboratory or field... the Keleket K-800 Beta-Gamma Counting Rate Meter has many new features for greater accuracy and convenience."
Detector: Glass wall GM tube, 35 mg/cm2, Model K-15B
Range: 0-0.2, 0-2.0, 0-20 mR/h; 0-360, 0-3600, 0-36,000 cpm
Audio: No speaker but headphone jack
Batteries: One 1.5 volt, one 67.5  volt, one 300 volt
Size: 9.75" x 5" x 4"
Weight: 8 pounds
Price: $250 in 1950
The Kelly-Koett Manufacturing Company was founded by John Kelley and Albert Koett  ca. 1903. Originally located in Covington Kentucky, their first products were X-ray accessories: tube holders, induction coils, etc. When they were purchased by Tracerlab in 1951, the plant moved to Massachusetts.  
References
Nucleonics, July 1949 p97.
Atomic Energy Commission Radiation Instrument Catalog, Catalog No. 2, Part 2,  page SGM-22A, date May 1, 1950.
Keleket price list, February 1, 1950.