Tracerlab Model SU-1 "Cutie Pie" (1948)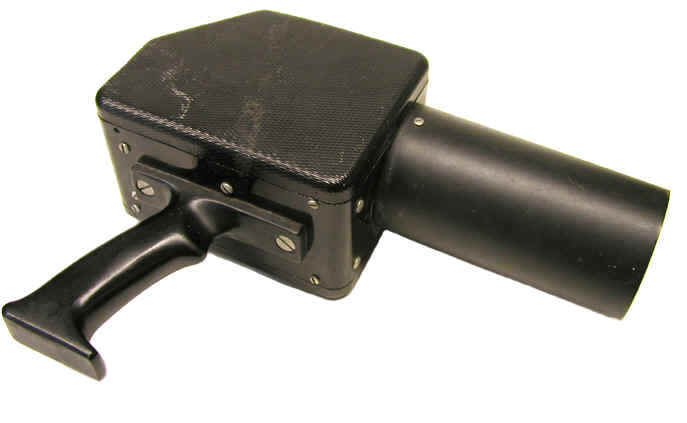 The Tracerlab SU-1 is, as best as I can determine, the first commercial version of the "Cutie Pie." An advertisement for a Tracerlab Cutie Pie appeared in the February 1948 (p. 68) issue of Nucleonics. Unfortunately no model number was provided. The May 1949 (p. 91) issue, however, carried an advertisement for the Model SU-1A. This, and the fact that the operating manual's schematic for the SU-1 was dated 12-4-47, suggests that the SU-1 dates from 1948.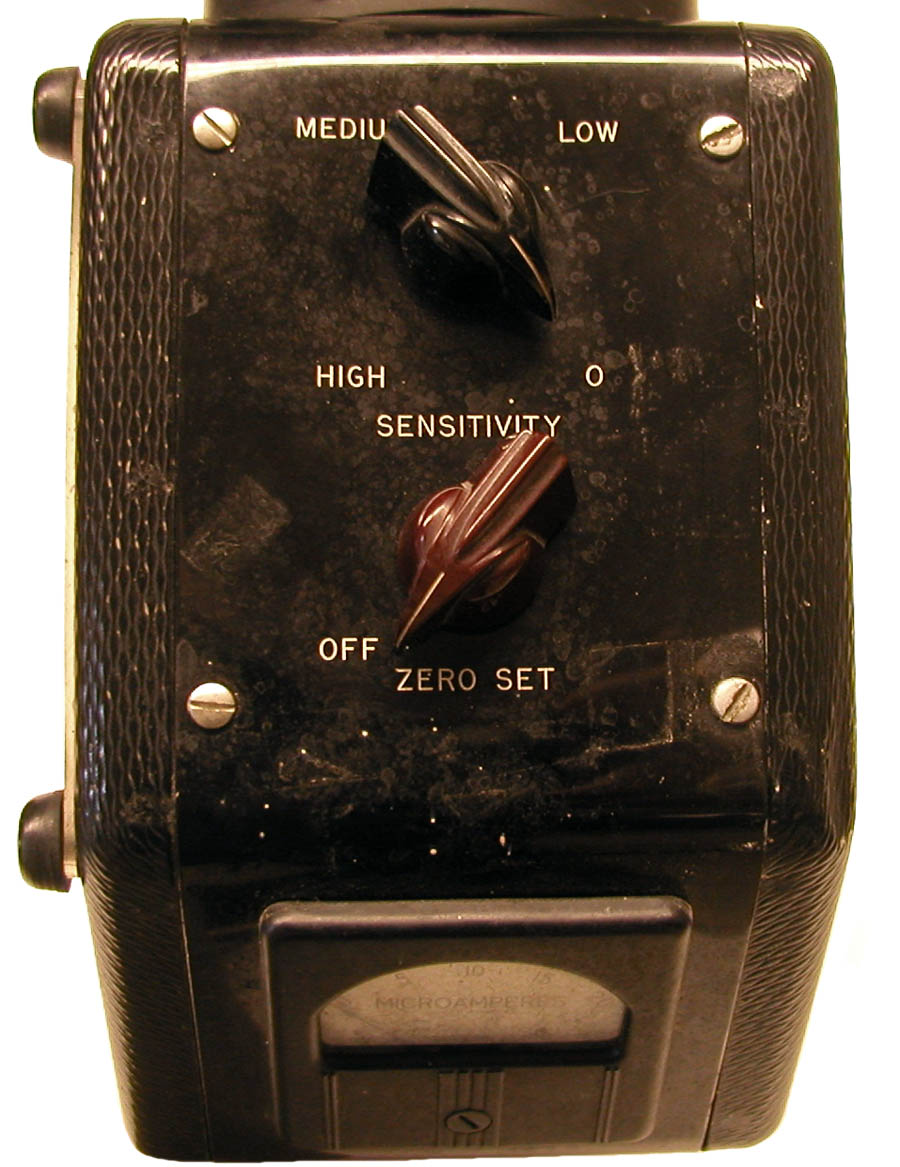 There are only two operating controls: a zero adjust, which also served as the On-Off switch, and the range selector (labeled sensitivity). The latter permitted a choice of three ranges: 0-100mR/h (High), 0-1000 mR/h (Medium) and 0-10,000 mR/h (Low). A Lucite cover on the left side of the instrument was used to protect the calibration curve.
The cylindrical chamber (ca. 540 cc) employed a rod running along its axis as the collecting electrode. The latter, in turn, was connected to the grid of a VX-32A electrometer tube. The end of the chamber was covered with a thin (2-3 mg/cm2) nylon window. When desired, the betas could be screened out with a rotary bakelite shield.
In describing the electrical circuit of the instrument, the operating manual refers to what is probably the first declassified Manhattan District document describing the Cutie Pie: C.O. Bellou, "Cutie Pie, A Portable Radiation Instrument." MDDC-997 (9/22/45).
Reference
Tracerlab Operating Manual for SU-1.No date but probably 1948 based on references and an inscription.