Victoreen Model 356 "Zeuto" (ca. 1950)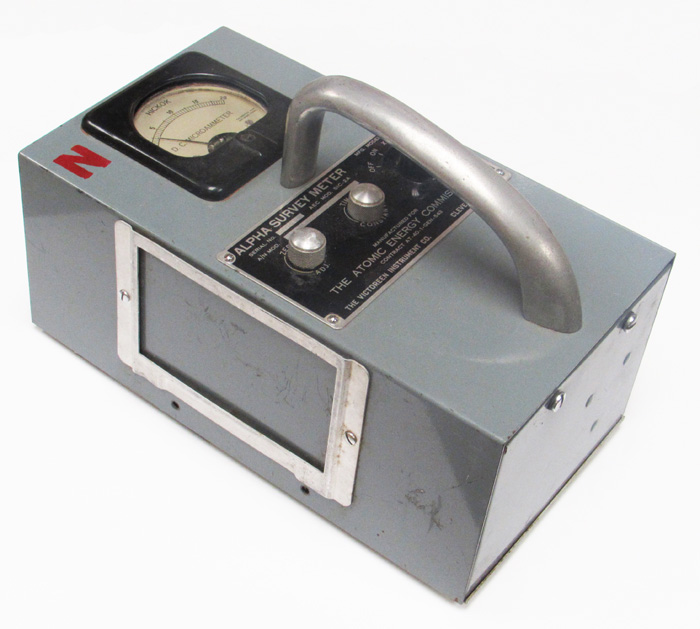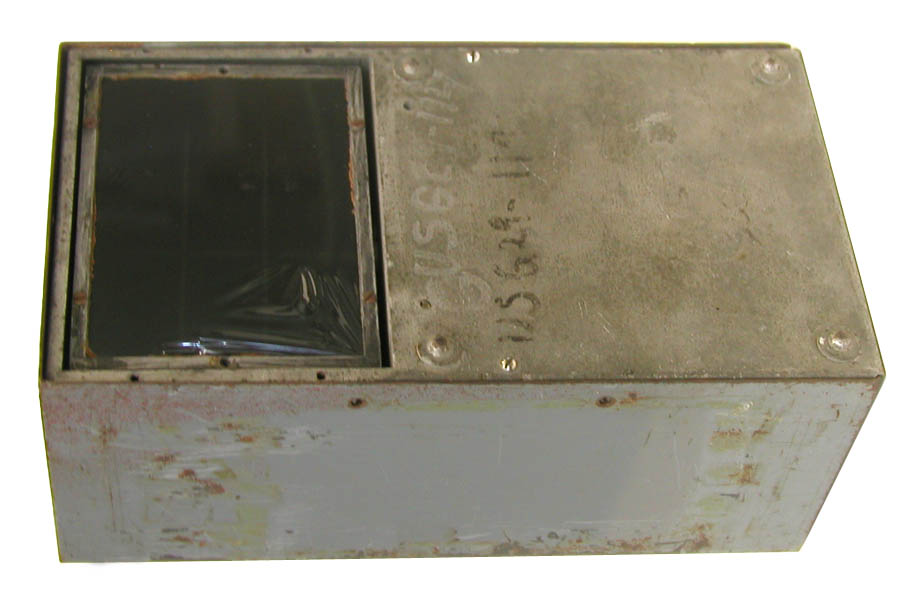 The Zeuto was a portable ionization chamber used to measure surface alpha contamination. Unfortunately, it also had the undesirable characteristic of responding to beta particles and gamma rays. By the early 1950s, proportional counters and scintillators had pretty much replaced ionization chambers for measuring alpha contamination.
Two examples of the Zeuto produced by the Victoreen Instrument Company are shown. The one below was used at the AEC facility in Weldon Springs Missouri where uranium and thorium were processed. Courtesy of Riasp Medora, Rod Nelson, and Glen Newtown.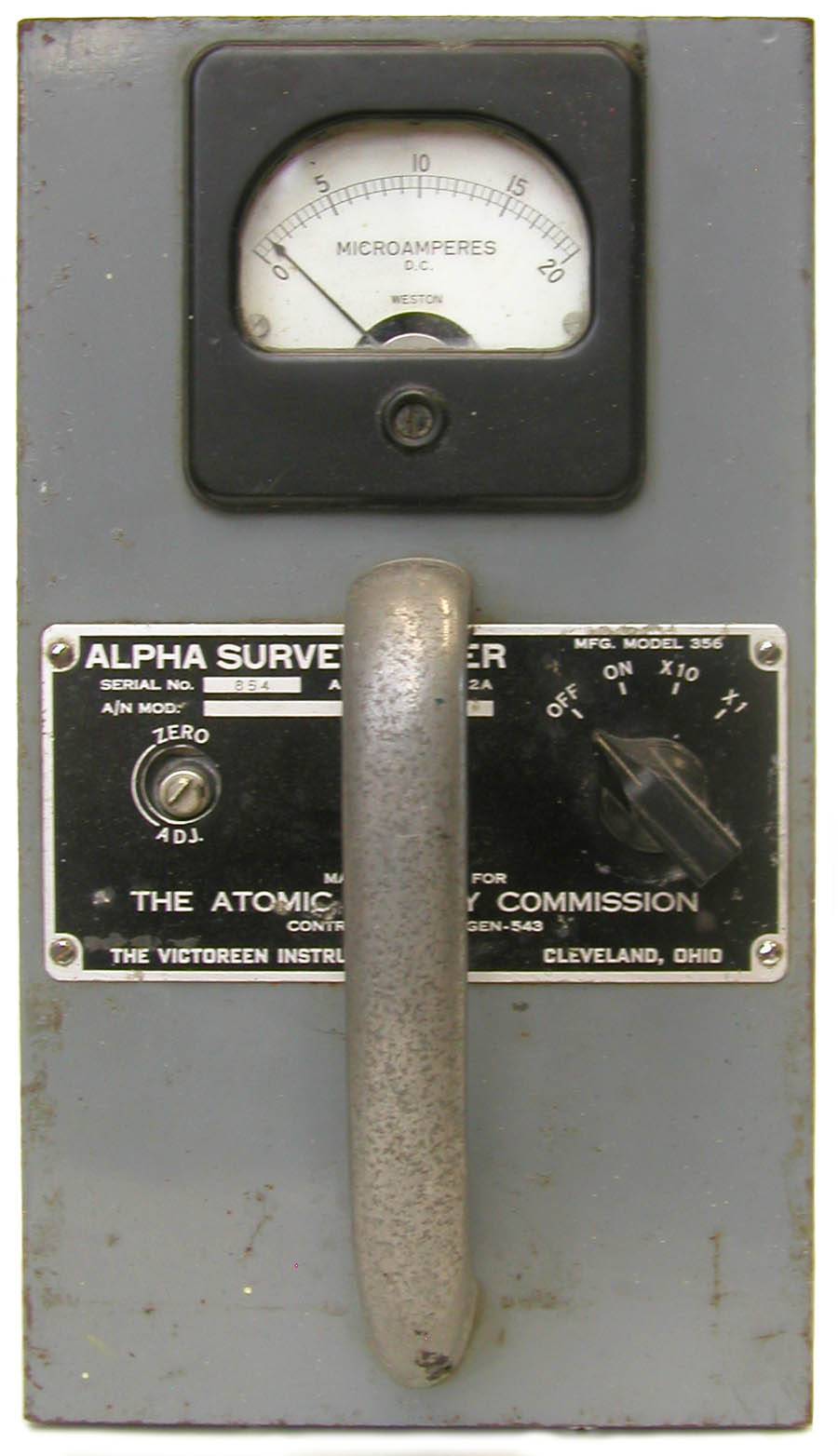 Chamber: 475 cc aquadag coated
Chamber Window: 0.2 mil nylon screen (ca. 3" x 4" on bottom)
Range:
0-20 microamperes which equates to 4,000 dpm or 4 mR/hr (radium)
0-200 microamperes which equates to 40,000 dpm or 40 mR/hr (radium)
Size: 9.5" x 5" x 4"
Weight: 8 pounds
Batteries: Two 22.5 volt, two 7.5 volt and one 1.5 volt
References
Advertisement. Nucleonics, October 1949, inside front cover.
Advertisement. Nucleonics, December 1950, back cover.
Atomic Energy Commission. Radiation Instrument Catalog No. 2. Part 2. Page SIC 2A. Page date March 1, 1949.
Davis, Gupton and Hart, Applied Health Physics Survey Instrumentation, ORNL-332 (Rev 1) January 1954, p. 13.
Campbell, D.C. Radiological Defense, Vol. IV, Armed Forces Special Weapons Project, 1950, p. 67.