Original Trefoil Warning Sign from Berkeley (ca. 1948)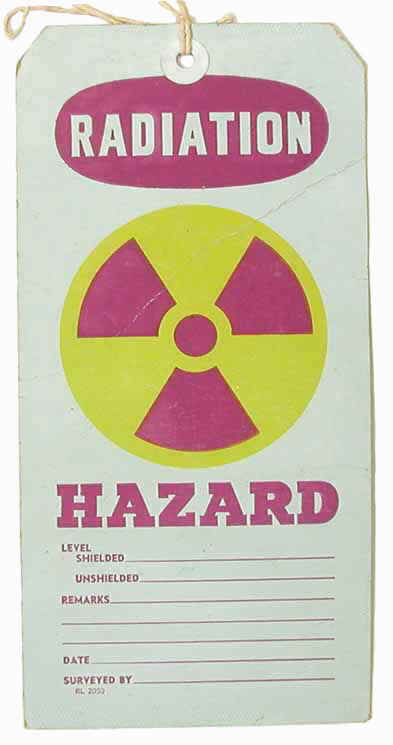 This warning sign was produced for use at the Radiation Laboratory in Berkeley. The folks at Berkeley wanted to use a blue background but recognized that the magenta trefoil stood out more clearly on yellow. I suspect that this was either a later version of the sign used at Berkeley or possibly part of a test run. At least some of the Berkeley signs were produced by the Eastman Tag and Label Company at 162 Grand Avenue in Oakland California.
Donated by George Warlick.