Original Trefoil Warning Sign from Berkeley (ca. 1947)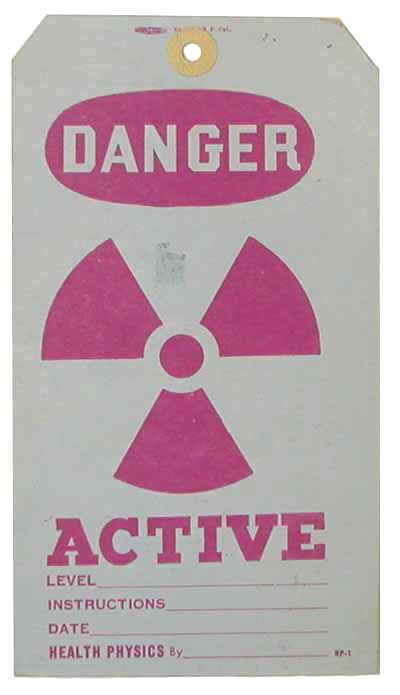 This warning sign, produced for use at the Radiation Laboratory in Berkeley, uses a blue background. Quoting a letter written in March of 1949 by Nels Garden who oversaw the development of the trefoil radiation warning sign: "Here at Berkeley the blue background color has come to be recognized as an indication of the presence of radioactivity wherever it is painted on waste can lids, or other contaminated equipment, even floor areas or bench tops in special cases."
Donated by George Warlick.