Radiation Warning Stickers (ca. 1948)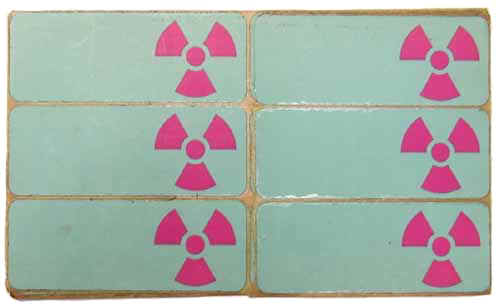 These radiation warning stickers were produced in 1947 or 1948 by the Avery Adhesive Label Corporation at 1616 S. California Street in Monrovia California. They were used, apparently in two different sizes (3/4" x 1 1/2", and 1 1/2" x 4"), at the Radiation Laboratory in Berkeley. In a letter dated April 5, 1948, the Associate Director of the Radiation Laboratory, Donald Cooksey, refers to these as "stickers that we put on beakers and flasks, etc., to suggest the presence of radioactive contamination."
Donated by David Simpson.