Striped Variation of Trefoil Warning Sign (1949)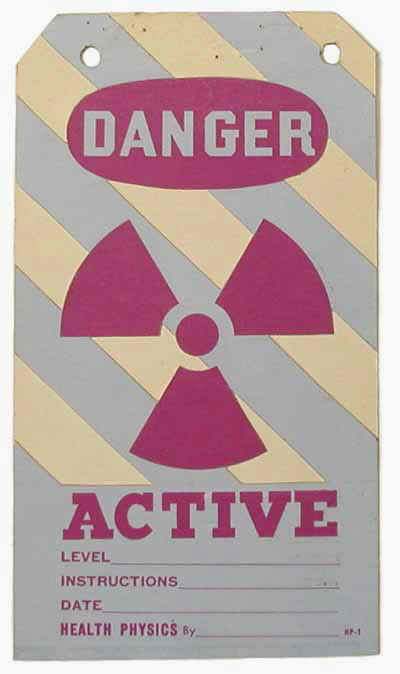 This proposed version of the radiation warning sign came from the Radiation Laboratory in Berkeley.  The idea was that the stripes would help make the sign more noticeable. It was enclosed in a 1949 letter from Nels Garden at the Rad Lab to Edwin Williams at the Public Health Service. Quoting the pertinent section of the letter: "As an alternative for a more striking card, stripes might be introduced. A sample of this is enclosed."
Donated by Ron Kathren.