General Electric SRT-1 X-ray Tube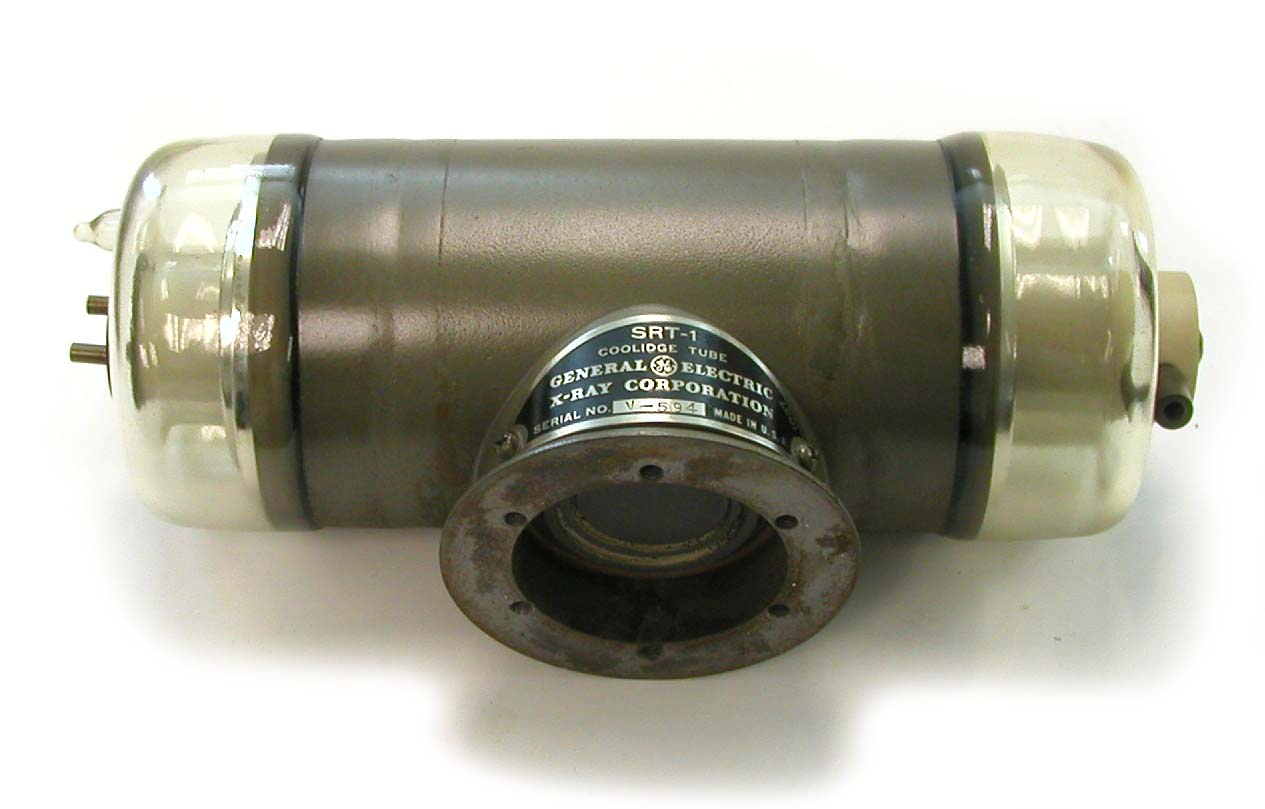 A General Electric SRT-1 therapy tube with a one inch diameter beryllium window. The "T" in the tube designation indicates that it was used for therapy while the "1" indicates that it was a fine focus tube. More specifically, this number indicates the approximate diameter of the projected focal spot in mm. The "SR" stands for self-rectified.
Quoting the 1953-1954 GE catalog: "The SRT-1, designed specifically for use with the Maximar 100 Superficial Therapy Unit, differs from conventional therapy tubes, in that the radiation, in its transmission from anode to patient, passes only through a beryllium window and the intervening air. This gives the tube extremely low inherent filtration—the equivalent of less than 0.1 mm aluminum—when operated at 100 kilovolts peak and 5 milliamperes."
This particular tube belonged to M. J. Gross who worked with Dr. Coolidge at General Electric in Schenectady N.Y. Gross later became Vice President of the GE X-ray Company. During the 1930s and 1940s, Gross and Zed Attlee formed the core of Coolidge's research and design team.
Size: Approximately 7 1/2" long, 3" diameter
Kindly donated by Linda Sinrod in memory of Malvern J Gross.
Reference
General Electric Catalog. X-ray Supplies and Accessories. 1953-1954.