Leaded Glass Shield (ca. 1920s, 1930s)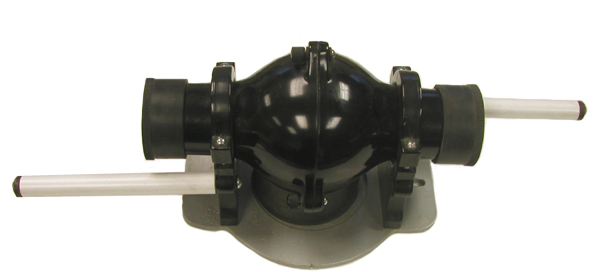 A similar shield is described in a 1922 H.G. Fischer & Company catalog as a "Leaded Glass Shield or Cover for the Radiator Type Coolidge Tube—either the 10 or 30 M.A." The main difference between the one shown here and that in the catalog is that this one is mounted onto a metal base. In use, this base would be attached to a movable arm on a stand. The two white bars are simply handles that would be used to help position the tube.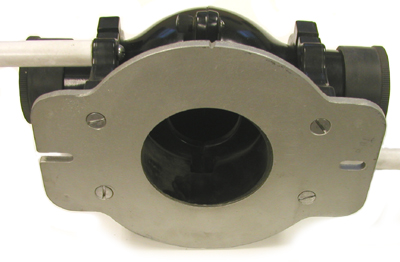 The shield consists of two halves that are attached together with bolts. The glass is completely opaque which would be advantageous in fluoroscopy where stray light would be undesirable.
Donated by the University of Kansas courtesy of Michael Lemon.