Radiologie "Protecta" Tube Housing (ca. 1930s)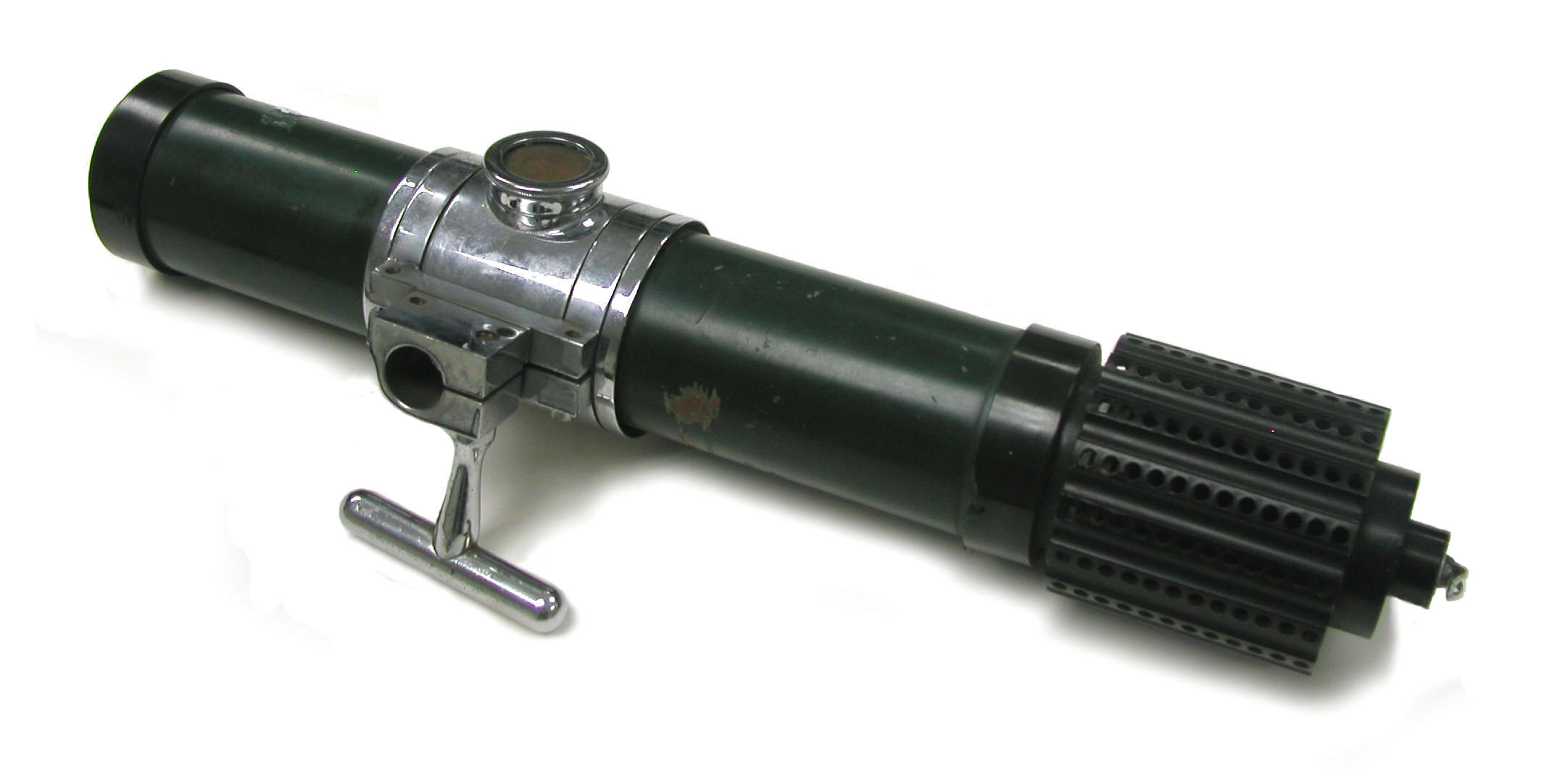 This is a protective metal tube housing manufactured by the Radiologie company of Berlin Germany. The trade name was the "Protecta." It probably dates from the 1930s. While the tube that came inside it is broken, the metal cooling fins (right end of unit) are in fine shape.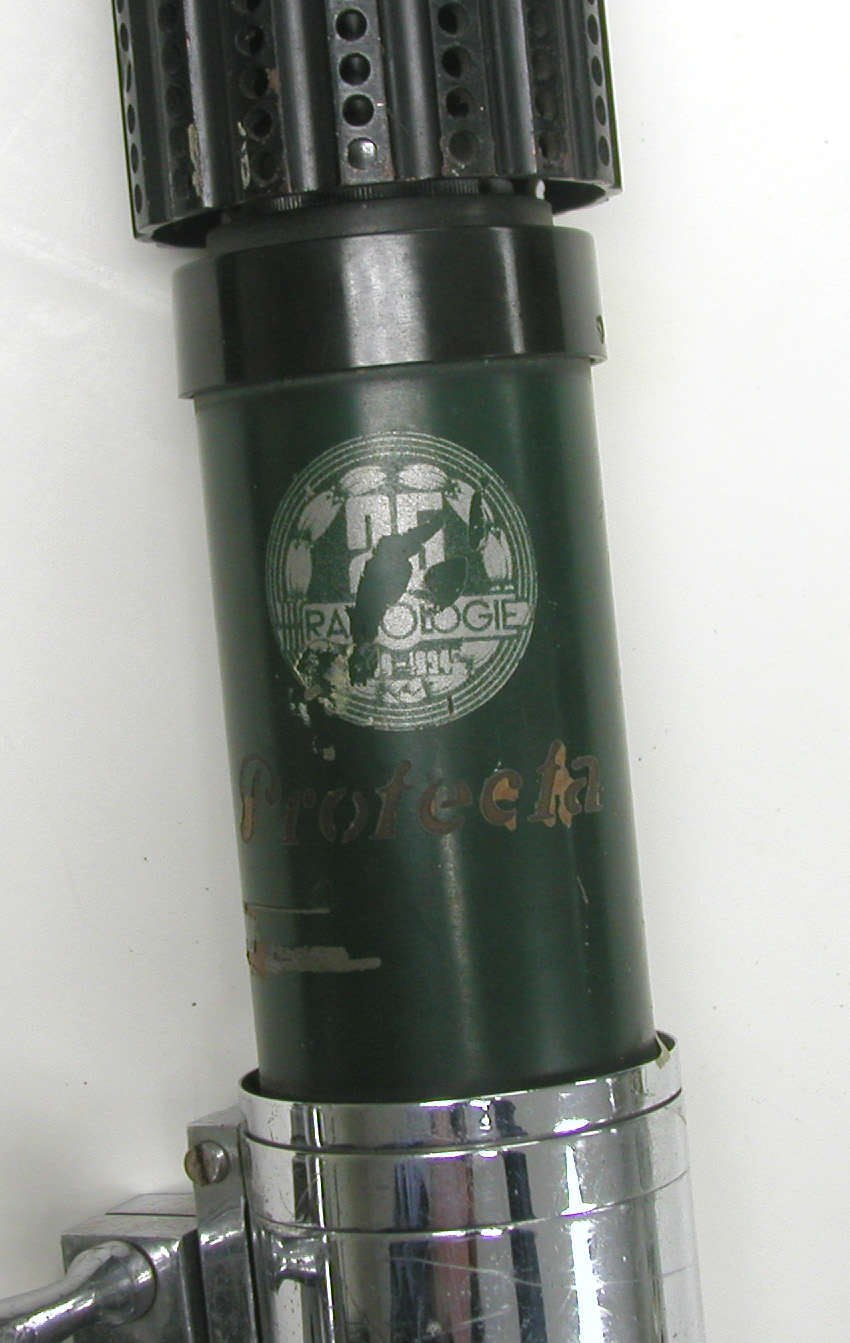 Size: 13" long, 2.5" in diameter
Generously donated by Ron Kathren.
Reference
Grigg, E.R.N. The Trail of the Invisible Light. Charles C Thomas. 1965.