Aetna Electric Co. X-Ray Tube (ca. 1890s)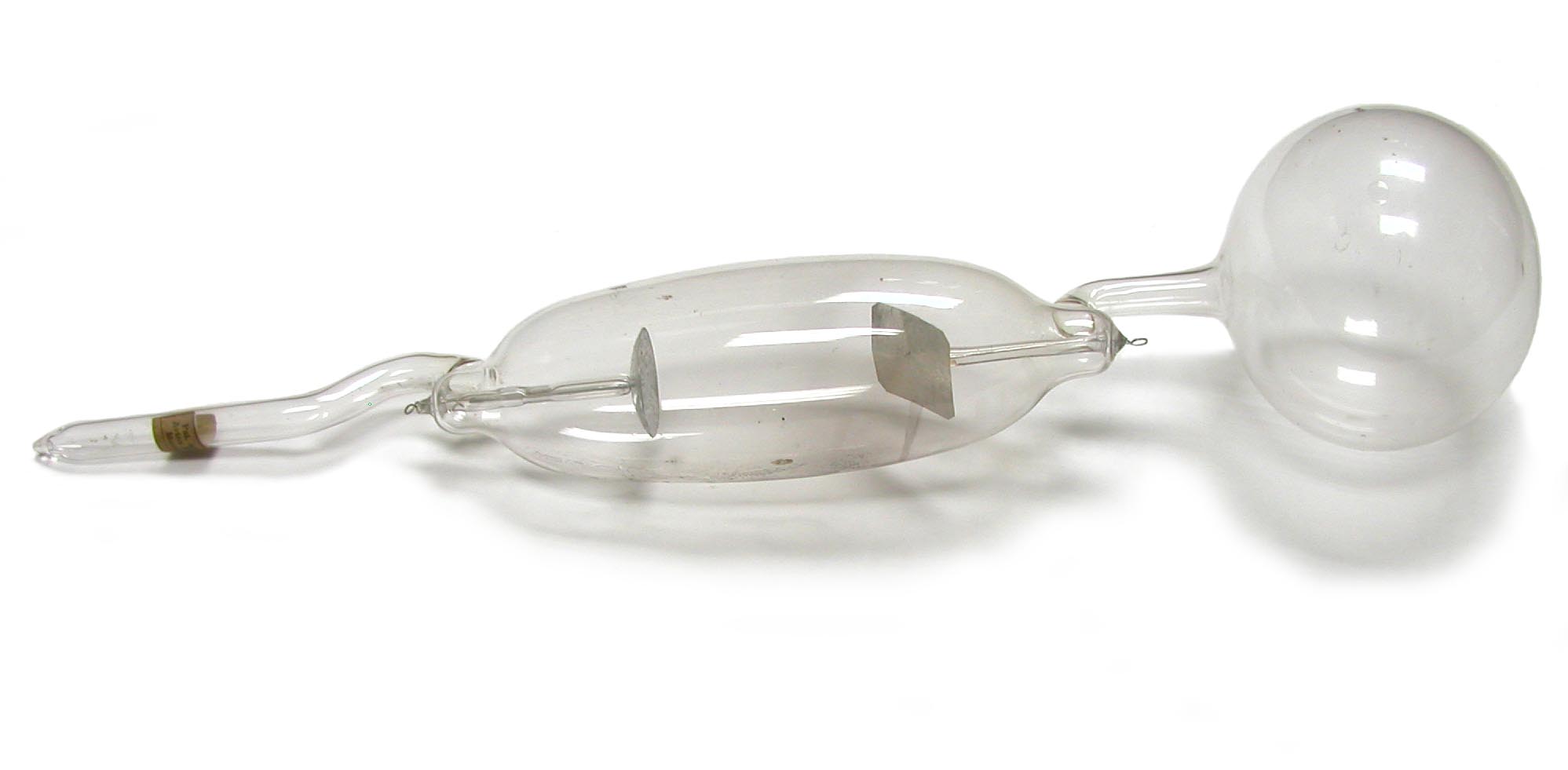 The small paper label on the evacuation arm reads "Pat. applied for. Aetna Electric Co. Manufacturers." The tube is of a very early design, probably 1890s. Given the concave cathode and sloped target, I would guess that it was specifically designed to produce X-rays. The bulb (on the right end in the photo) was probably intended to counteract the variations in output that were characteristic of the early cold cathode tubes.
Kindly donated by Ron Kathren.
Size: Approximately 12" long with 2 1/2" bulb diameter